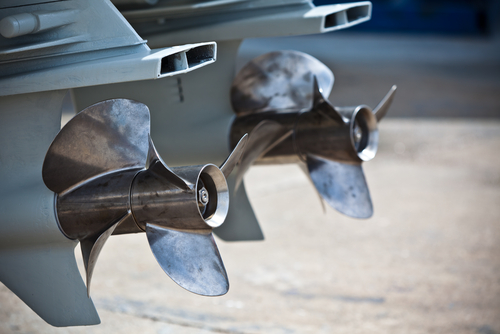 Boat Fuel Tank Repairer Considerations
Marine repairers are expert craftsmen in their sector. From routine fixes to complete overhauls, these professionals are experienced and knowledgeable in the recreational boating industry. In a recent article published by Boating Mag, they pointed out some specific regulations that your marine repairer clients should follow in order to prevent contamination and pollution during fuel tank replacement on boats. In addition, remind them that a comprehensive and customized Marine Repairer Insurance Program will serve as their first line of defense from potential claims year-round.
First, prevent trapping. Fuel vent hoses should not be trapped anywhere in the line. This causes the fuel to puddle which, in turn, prevents the vent system from functioning accordingly and can lead to leaving your clients and their customers stranded. The hose they are installing should run as straight as possible to allow any fuel to drain back into the tank by gravity.
Be sure to keep it dry as any fuel vents that are installed at even a slight angle can allow water to come in. Keep it high enough to escape the water current, or angle it downward and away from the oncoming waves to mitigate this issue.
Wipe clean the fuel screen that is intended to keep critters and insects out. Over time, it collects salt crystals and grime, which can lead to corrosion and rusting. Unclog the fine mesh wire screen or replace it if it is unsalvageable.
If during the fuel tank installation process water seeps in, use a clamshell cover. They come in all different materials including stainless steel, plastic and chrome-plated. This should be placed downward to deflect oncoming water, as well.
A fuel-surge protector is an important investment because it keeps fuel from coming out of the vent when the tank is filled. This is an environmentally friendly option to reduce fuel spillage and pollution within the shop and the marina.
About Merrimac Marine, LLC
At Merrimac Marine, LLC, we specialize in marine industry coverage. Our boating repair policy offers comprehensive coverage that might otherwise be difficult to place. Our policies can be tailored to manage each of your clients' unique risks. For more information on our products and services, contact us today at (888) 344-1687.