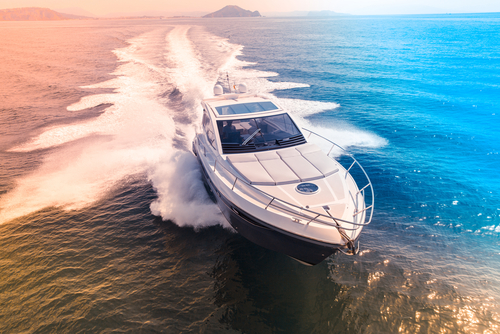 Safety and Navigation Essentials for Spring Boating
Beautiful weather is already starting to appear nationwide, which means it's time for your clients to gear up for spring boating season. Besides warm weather and small wakes, what better way to start the season than setting themselves up for success with the right safety and navigation gear? Consider the following checklist before venturing out this season to minimize Boat Owner Liability.

Life vests.
Experienced boaters often feel as though they don't need life jackets. However, they are something that cannot be replaced when the time comes, and you absolutely need them. Ensure each passenger on board has a personal flotation device, especially young children and novice boaters. Next, be sure to invest in life jackets that are designed to fit each size and weight of regular passengers.

Fire extinguishers.
Your clients' vessels should have several fire extinguishers designed for their boat class. Make sure they're all fully charged and stored in safe, easy-to-access locations. Before each voyage, make sure everyone aboard knows where the extinguishers are and how to activate them, states Discover Boating.

Navigation lights.
These are critical to prevent other boaters from hitting your clients on the open water. Remind them to keep spare bulbs on board in case some burn out, as well.

Emergency electronics.
At the very least, a VHF radio should be on board, along with a GPS system. Next, in the event of a catastrophic emergency, an Emergency Position Indicating Radio Beacon (EPIRB) is invaluable. These devices transit a distress code via satellite to alert the closest rescue teams that your vessel is in trouble, and help pinpoint the exact position. Check to ensure these devices are working properly before heading out on any water excursion.

About Merrimac Marine Insurance
At Merrimac Marine, we are dedicated to providing insurance for the marine industry to protect your clients' business and assets. For more information about our products and programs, contact our specialists today at (888) 344-1687.