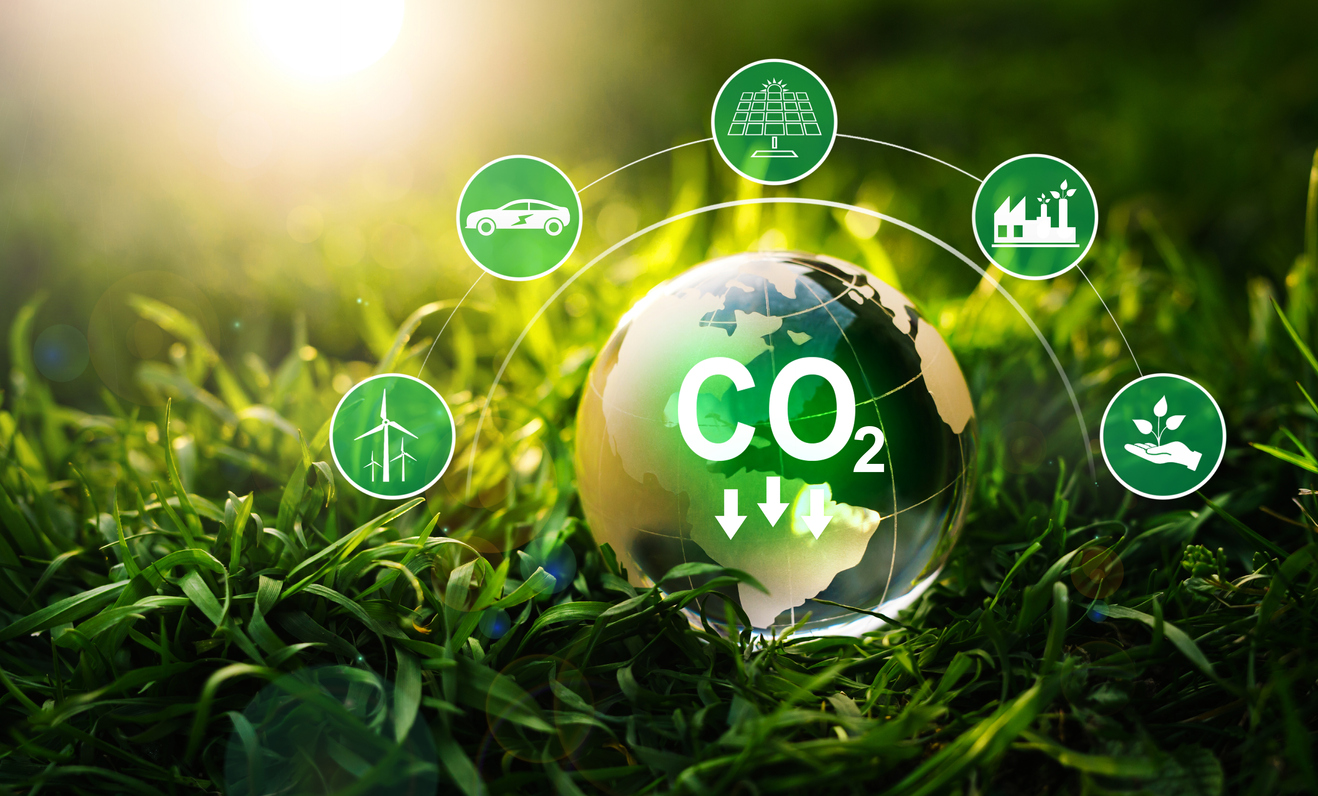 In 2018, the UN International Maritime Organization sought a 50% reduction in commercial shipping's greenhouse gas emissions by 2050. They aim to achieve this goal via decarbonization, which is the process of reducing carbon production via different methods.
Carbon emissions have increased significantly throughout the years due to unabated fossil fuel usage. This has led to widespread environmental damage and climate change.
The commercial shipping industry is one of the biggest contributors to this problem, as maritime transport accounts for up to 3% of global anthropogenic CO₂ emissions.
In order to achieve the IMO's target, the industry will have to employ various strategies to meet the challenge. If you're an insurance agent with a cargo shipowner for a client, having commercial marine insurance might not be enough. Knowing about this information is vital to understanding your client's risks.
The cost of decarbonization for cargo ships
There are many ways the commercial shipping industry can reduce its carbon footprint and achieve the IMO's target. One option is to utilize alternative fuels such as hydrogen and biofuels.
But while these options are arguably friendlier to the environment, they come with a hefty price tag: the possibility of bankrupting some ship owners. According to a Global Maritime Forum study, decarbonizing the global maritime fleet‒which includes land-based port and fuel infrastructure‒will cost $1.9 trillion over 20 or 30 years.
If your client is a cargo shipowner, it's important to discuss the risks of decarbonization and how they can be mitigated. Decarbonization is necessary, but there are ways to do it without breaking the bank.
Commercial marine insurance
As you may know, insurance is vital for mitigating business risks. Commercial marine insurance can help protect your client's investment in their cargo ships when they have to undergo decarbonization.
For example, if your client decides to invest in alternative fuels, they can purchase a policy that will cover the cost of damage if the fuel turns out to be faulty. Similarly, if your client's cargo ship is damaged while docked at a port that is undergoing decarbonization, they can file a claim with their insurer.
The point is there are insurance solutions available to protect your clients as they implement decarbonization strategies. As their trusted insurance agent, it's your job to ensure that they know all their options.
What are the risks of not decarbonizing?
Of course, there are risks involved with any business decision. But when it comes to decarbonization, hesitating can be riskier than taking action.
Commercial shipping companies that don't decarbonize not only contribute to the planet's environmental problems. They could also face the consequences of non-compliance with IMO regulations. This could lead to hefty fines representing a huge financial blow to some ship owners.
The last thing you'd probably want is for your clients to be hit with fines they can't afford because they opted not to decarbonize. You should discuss this issue with your clients if they are on the fence about taking action.
Ways to implement the IMO GHG strategy
A positive outcome of the 2020 talks was a more thorough evaluation of decarbonization solutions that the maritime shipping industry could use to lower carbon emissions. Fortunately, there are ways by which maritime freight transport firms could help achieve the IMO's 50% target and satisfy regulators and shareholders.
Technological measures. These include utilizing low-sulfur fuel oil to improve fuel quality, shifting to other fuel alternatives, investing in cleaning equipment, and rethinking ship design. This last option is especially relevant for hull optimization or the utilization of kites to save on fuel.
Operational measures (fleet-related). Things like route planning, speed management, and voyage optimization could help improve safety and fuel efficiency.
Market-based measures. Companies could implement economic strategies such as incentives, taxes, and green shipping credits.
Behavioral measures (human-related). Improving seafarers and shore staff training could help ensure energy efficiency while onboard the vessel. Ship personnel could also be educated on how their daily actions impact the environment and what they can do to help reduce the ship's carbon footprint.
Bottomline
It's important to note that there is no "one size fits all" solution for decarbonization. The best way forward will vary from company to company, depending on their size, cargo type, and their destination routes.
However, one thing is certain: decarbonization is no longer a choice but a necessity. And the sooner commercial shipping companies take action, the better off they will be.
About Merrimac Marine Insurance
At Merrimac Marine, we are dedicated to providing insurance for the marine industry to protect your clients' business and assets. For more information about our products and programs, contact our specialists today at (800) 681-1998.