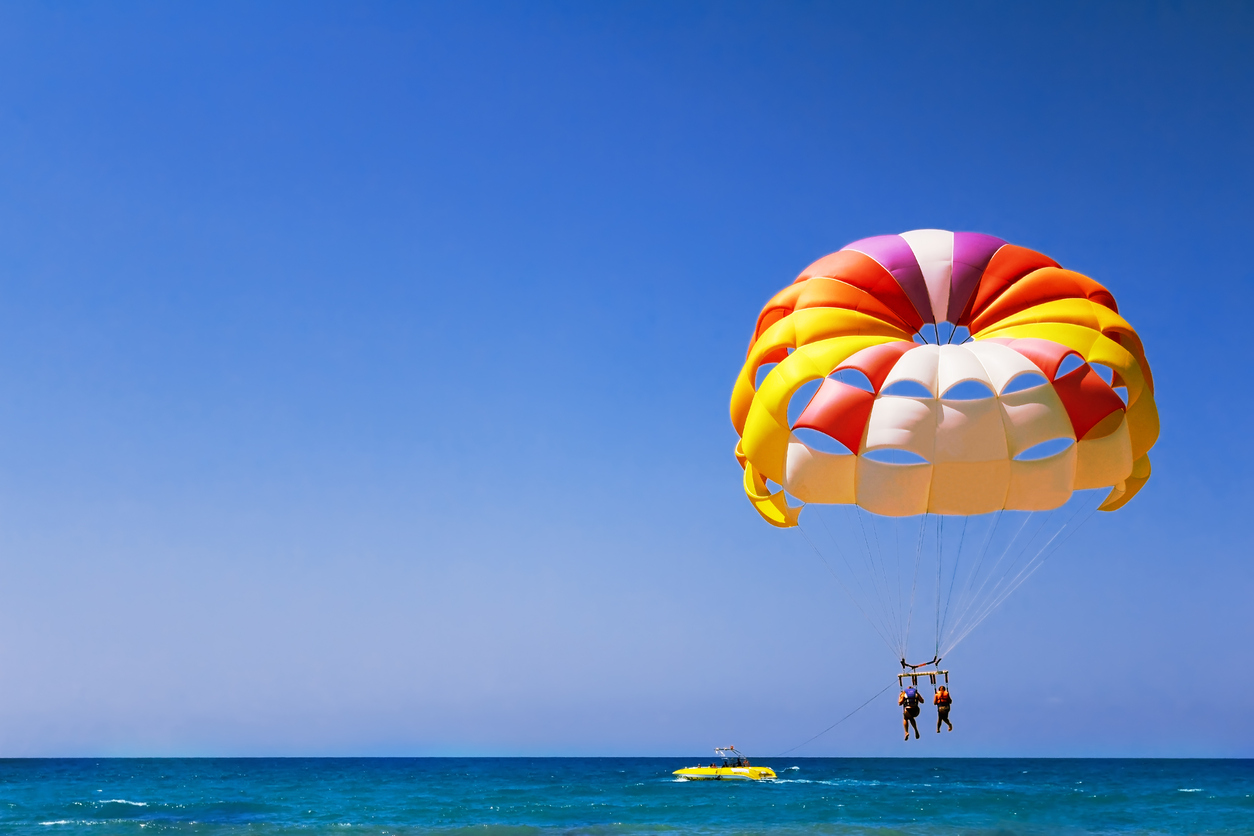 What is Personal and Advertising Liability in the Parasailing Business
Like any adventure sport, parasailing comes with certain risks. And these risks highlight the importance of employing licensed and experienced operators, prioritizing riding safety, and having comprehensive and reliable parasailing insurance in place. 
In this blog, we'll explore the concept of personal and advertising liability in the context of the parasailing business and help you navigate the intricacies of parasailing insurance for your clients.
Benefits of Parasailing Insurance 
Parasailing insurance is a specialized coverage that mitigates financial risks associated with accidents, injuries, property damage, or legal claims arising from parasailing operations. It comes in two parts: personal liability and advertising liability. We'll talk more about them below. 
Personal Liability in Parasailing
Personal liability pertains to bodily injury or property damage that occurs to individuals participating in parasailing activities. In most cases, participants must sign liability waivers or release forms before engaging in the activity. By signing such waivers, participants acknowledge the risks involved and must assume responsibility for their own safety.
However, personal liability can still exist under certain circumstances, such as:
Negligence: If the operator or staff involved in the parasailing activity acted negligently, they may be liable for any resulting injuries or damages.

Equipment failure: If the parasailing equipment fails due to a manufacturing defect or improper maintenance, the manufacturer or operator could be liable for injuries or damages.
When advising clients on parasailing insurance, emphasize the importance of having adequate personal liability coverage. It should include medical expenses, rehabilitation costs, legal fees, and potential settlements or judgments arising from liability claims. 
Advertising Liability in the Parasailing Industry
Advertising liability, on the other hand, relates to claims arising from marketing efforts, including advertisements, promotional materials, and online presence.
For example, suppose an operator advertises that they have experienced and certified instructors, but in reality, the instructors do not have adequate training, and an accident occurs. In that case, the operator may be held accountable for their deceptive advertising.
To mitigate advertising liability, parasailing operators should ensure their marketing materials are accurate and transparent and do not misrepresent the safety or quality of their services.
Conclusion
Accidents can happen anytime, and being adequately insured is the only way to ensure financial protection and peace of mind. 
By offering comprehensive insurance solutions that address the unique risks faced by the parasailing industry, you can position yourself as an invaluable resource for your clients. Take the time to educate them about the importance of tailored coverage and guide them in selecting policies that suit their needs.
Contact Merrimac Marine today and discover how we can help you expand your insurance offerings.
About Merrimac Marine Insurance
At Merrimac Marine, we are dedicated to providing insurance for the marine industry to protect your clients' business and assets. For more information about our products and programs, contact our specialists today at (800) 681-1998.