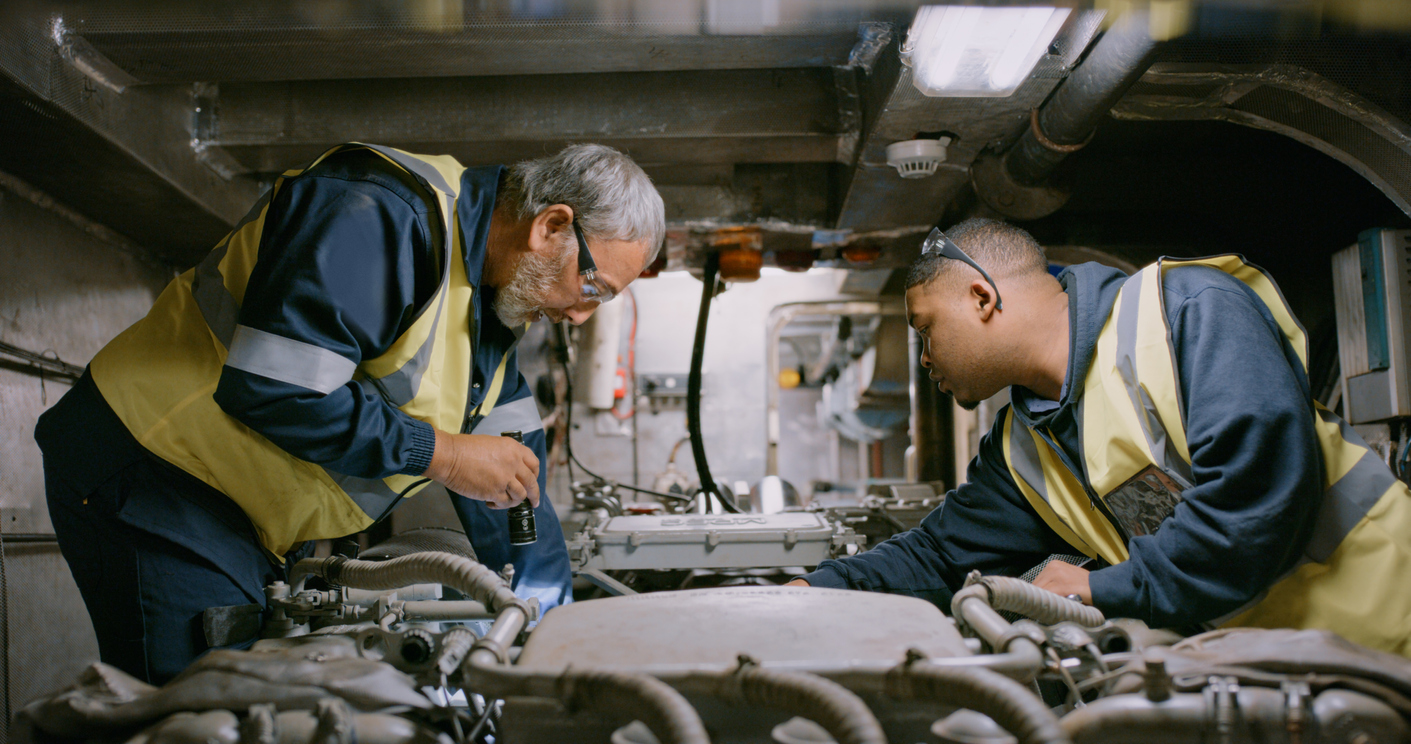 4 Common Mistakes Ship Repairers Make When Estimating Value
Ship repairers have plenty of things to consider before estimating the repair value of the vessel. Estimating costs is a delicate balancing act, and this holds especially true in the ship repair industry. Even the tiniest miscalculation can result in going over budget and delays, so every valve, every fitting, and every pipe has to be measured and accounted for by ship repairers. 
The 4 Errors Ship Repairers Might Make
Below, we'll talk about the 4 of the most common mistakes ship repairers make when estimating value and how to steer clear of them. 
Not Conducting Visual Inspections
It is often impractical to personally conduct on-site inspections of every ship before submitting a bid estimate. But, a visual inspection or a just picture of the valve can tell you a lot. 
Here's an example: If the specifications mention a 3″ 200lb flanged lever-operated bronze ball valve with a stainless ball, it could be a simple $1000 two-piece valve with a 9.5″ face-to-face measurement, or it could be a $2,000 PBM Valve three-piece beauty with an 11″ face-to-face measurement. The $1000 price difference may not seem much, but you're never going to squeeze an 11″ valve into a 9.5″ space without some expensive modifications to the piping.
Assuming a Simple Equation Suffices
Estimators prefer to use a basic equation. It entails multiplying the inch size by a fixed price to develop a ballpark estimate. 
For instance, if the specs call for a 3″ valve, some estimators will punch it into the calculator as 3 inches times $300 per inch, which gives $900. At first glance, that may sound like a reasonable amount. But in reality, actual valve prices can vary greatly. 
For example, a 3″ 2-piece stainless steel ball valve may be available for only $75, while a motor-operated 3″ 250 Navy gate valve could cost as much as $20,000. That's quite a range to leave up to a simple equation. 
Ignoring How It's Operated
How someone operates a valve plays a crucial role in determining its cost. If it's a simple hand operator like a lever or a handwheel, it will be much cheaper than an actuated valve or one with a reach rod. 
If you're trying to supply a valve that's a "form, fit, and function" equal to the one already installed, you might run into some issues. That's because different manufacturers have their own unique dimensions for stems and mounting pads. So, swapping or replacing the top works becomes a whole lot trickier. 
So make sure to know how someone operates a valve before putting a price on it to avoid headaches down the line.
Not Prioritizing End-End Dimensions Enough
The best way to determine the end-to-end dimension is by measuring from the outermost point where the valve connects to the inlet piping across the valve body to the outermost point where it meets the outlet piping on the opposite side.
Unless someone has standardized the valves, being extra thorough about end-end dimensions (especially with globe valves and swing checks) is very important. It ensures proper installation within the pipeline and allows for necessary clearance for operation, maintenance, and potential disassembly.
About Merrimac Marine Insurance
At Merrimac Marine, we are dedicated to providing insurance for the marine industry to protect your clients' business and assets. For more information about our products and programs, contact our specialists today at (800) 681-1998.