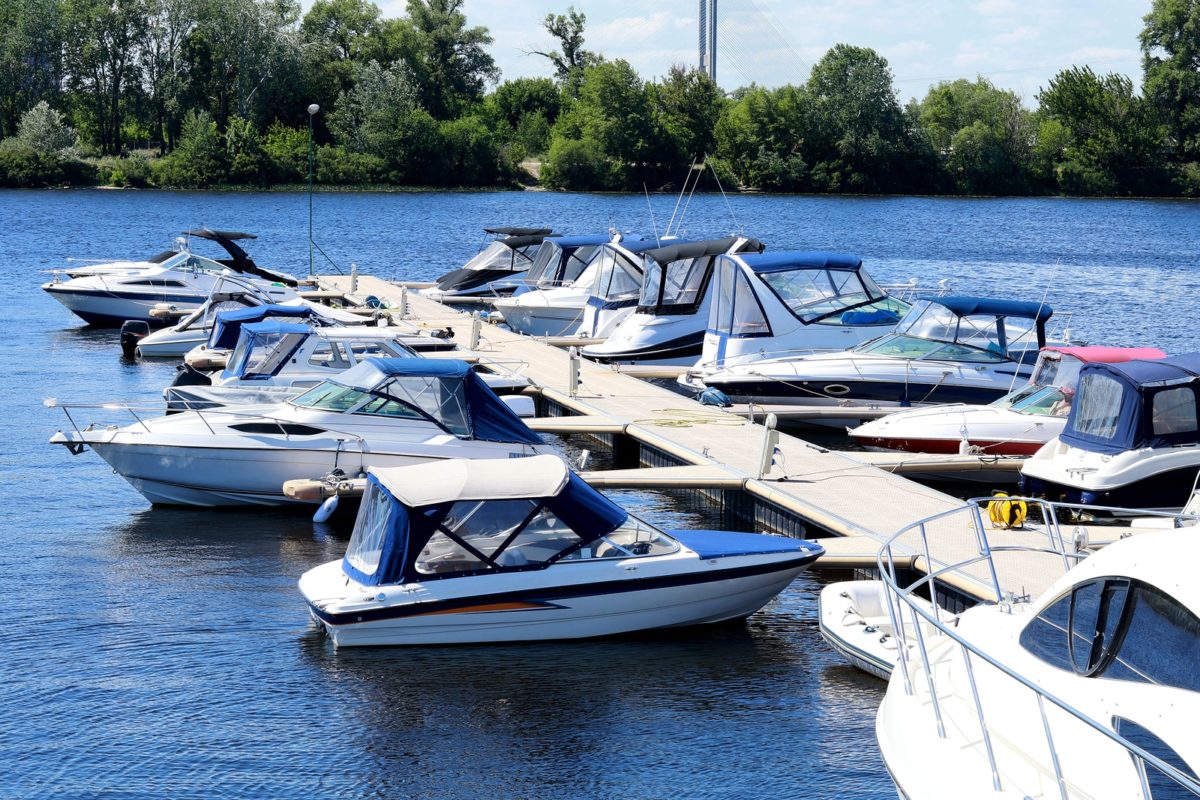 The boating industry is set for a seventh year of consecutive growth, propelling forward with great momentum, according to a recent Boating Industry survey, but there are still recreational marine issues that need to be addressed. Concerns like an aging boat population and the absence of younger, first-time buyers are just the tip of the iceberg in the industry.
Many of the industry's main barriers for growth haven't changed, but there are people that are aiming for change. The National Marine Manufacturers Association (NMMA) is working to tackle current problems in the boating industry. Here are just a few of the problems facing the boating industry today.
1. Ethanol
One of the greatest concerns in the recreational boating industry relates to the Renewable Fuel Standard, particularly the introduction of E-15 into the marketplace. E-15 is ethanol at 15 percent. E-15 poses a threat to 35,000 recreational marine businesses in the U.S. and over 142 million recreational boaters.
Using anything above 10 percent is detrimental to the industry, causing damage to humans, animals and the environment. That's why it's so important that your clients' boats aren't running on any ethanol blend above 10 percent. Strong ethanol blends can cause permanent damage to a boat engine as well as to the environment, and could lead to costly claims.
2. Boating Access
Access to America's waterways is a top priority in the recreational boating industry. Everyone should be able to have access to the nation's waters, but government policies on federal lands and waters have to balance conservation with visitor access. For the 142 million recreational boaters in the country, national parks and marine sanctuaries are crucial access points for boaters. There are 2,000 federally managed lakes throughout the U.S. Federally managed waters need to be maintained for use and public enjoyment.
3. Recreational Fishing
The recreational boating industry works closely with the angling and fishing community to ensure that the best interests of all are included in national and local policies. Making sure that national and local policies positively impact the boating industry is yet another big priority. It's important to protect resources while carefully balancing recreational access.
Approximately 70 percent of boat outings involve fishing, with over 11 million anglers in the country. There's over 440,000 jobs supported by recreational fishing alone. The most recent bill to come to the forefront is the Modern Fish bill. This bill would help modernize a 40-year old law meant to benefit the boating industry.
4. Sport Fish Restoration & Boating Trust Fund
NMMA is also working towards protecting the nation's waterways for future generations. Boaters and anglers pay fees and taxes that support sport fish restoration and fund government environmental protection programs such as the Sport Fish Restoration and Boating Trust Fund.
When working with the recreational marine sector, make sure that your clients are all thoroughly protected against these problems and more with a Recreational Marine Program.
About Merrimac Marine Insurance
At Merrimac Marine, we are dedicated to providing insurance for the marine industry to protect your clients' business and assets. For more information about our products and programs, contact our specialists today at (800) 681-1998.