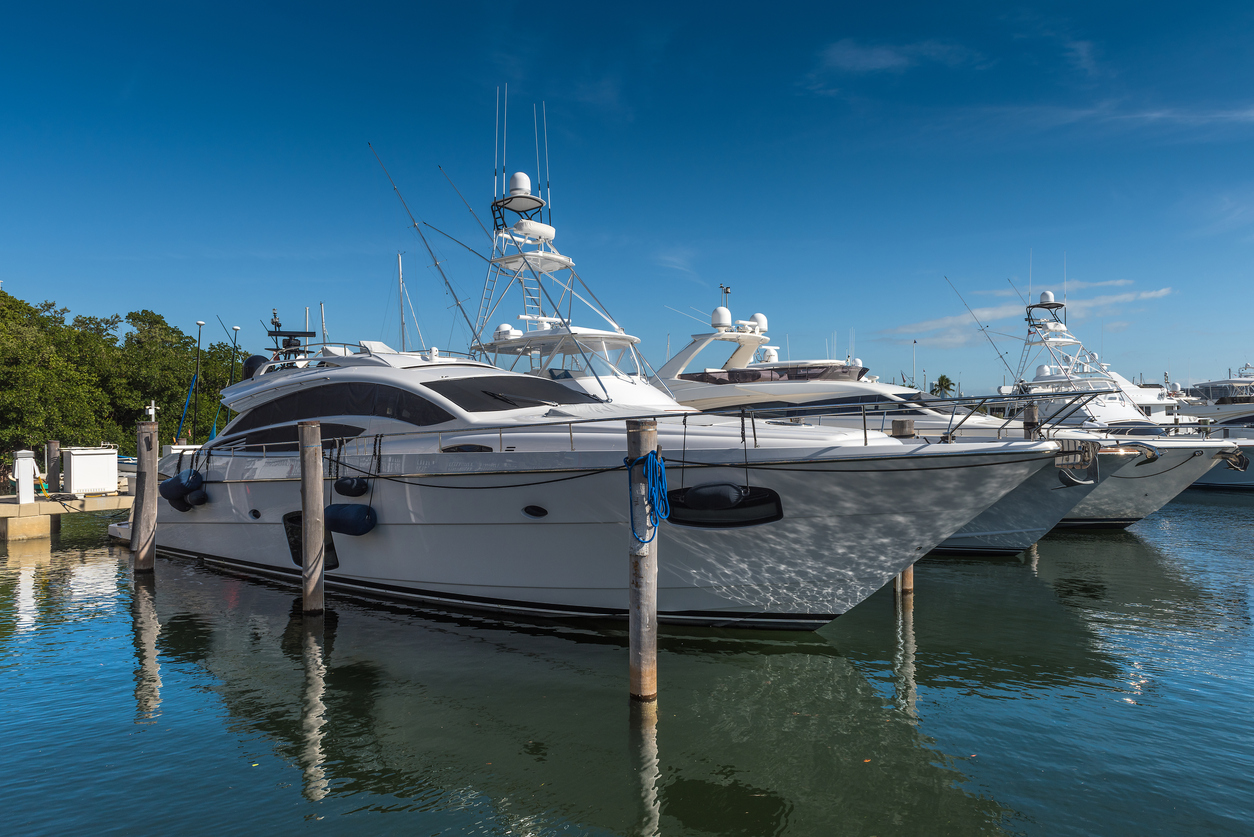 5 Essential Types of Boat Dealers Insurance
September 10, 2023
Boat dealers insurance is a specialized form of coverage designed to protect businesses selling and servicing watercraft. Also known as marine insurance, this protection is crucial for anyone in the maritime industry. 
From liability protection to coverage for inventory and more, boat dealers insurance plays a significant role in ensuring boat dealerships' smooth and secure operation. 
In this article, we'll delve into five essential types of boat dealers insurance, shedding light on why these coverages are indispensable for those in the maritime trade.
1. Comprehensive Coverage
Comprehensive coverage in boat dealer insurance offers a broad umbrella of protection, guarding boat dealerships against a diverse array of risks and liabilities. This includes safeguarding the boat inventory and the physical property and liability exposures associated with the business. 
Boat dealer insurance serves as a crucial safety net, shielding the business from unforeseen events that have the potential to inflict significant financial losses. In doing so, it ensures the continued stability and security of the dealership.
2. Demonstrator Coverage
Demonstrator coverage is a specialized aspect of boat dealer insurance designed for dealerships that permit potential customers to test drive boats. This coverage protects dealers when customers take boats out for test drives, mitigating the inherent risks involved in these activities. 
By providing this insurance, dealers can enhance the overall customer experience, instill confidence in potential buyers, and potentially boost sales.
3. Protection for Repair and Maintenance Activities
Boat dealerships frequently offer repair and maintenance services to ensure the boats they sell remain in peak condition. Boat dealer insurance covers any property damage or injuries that occur during repair and maintenance tasks. 
This comprehensive coverage acts as a shield, guarding the dealership against potential liability claims that could arise from accidents or damage. By protecting against incidents that may happen while servicing boats, boat dealer insurance preserves the dealership's financial security.
4. Liability Coverage
Liability coverage safeguards against the financial consequences of legal actions and claims brought by third parties, which can include customers or visitors. These claims typically arise when individuals suffer injuries or experience property damage while on the dealership's premises or because of its operations. 
This coverage helps protect the boat dealership from the potential financial burdens associated with such lawsuits. Therefore, it helps ensure the business's stability and maintain its reputation.
5. Property and Inventory Coverage
Property and inventory coverage are paramount for boat dealerships, given that boat inventory is a substantial asset for these businesses. This coverage encompasses protection for boats and watercraft, shielding them against losses resulting from theft, vandalism, fire, or other specified perils. 
Additionally, it extends coverage to safeguard the physical dealership structures. Insurance offers comprehensive protection for both assets and premises and is crucial for the continued smooth operation of the dealership.
With Boat Dealers Coverage Comes Peace of Mind
Boat dealer insurance is indispensable for safeguarding against the distinctive risks of selling and servicing boats, ensuring business stability and financial security. It's a vital shield that protects boat dealerships from unexpected events, providing peace of mind and the ability to focus on delivering exceptional service to customers.
About Merrimac Marine Insurance
At Merrimac Marine, we are dedicated to providing insurance for the marine industry to protect your clients' businesses and assets. For more information about our products and programs, contact our specialists today at (800) 681-1998.