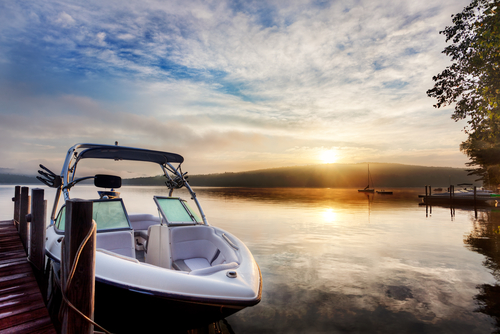 A Complete Boat Buying Guide
Buying a boat takes a lot of thought and planning. As there are plenty of considerations of doing so, we have compiled a comprehensive guide on how to go about finding the perfect vessel that you can share with your clients. In addition, be sure they protect their watercraft with a custom-tailored Recreational Boating Insurance Program.

Find the right boat.
Compare and contrast different models to get the boat with the right features required. Be sure your clients make a list of things they do not want, or want to avoid, during their hunt as well. This Boat Finder Tool can help narrow down the search.

Visit a boat show and find a reputable dealer.
You want to find the right boat-brand-dealer combination, so ask similar questions to each dealer to compare apples to apples. You may not know the exact boat that you want yet, but you know what kind of experience and service that you want to have, so don't be afraid to ask the hard questions. Discover Boating and Boating Mag also recommend buying from Marine Industry Certified Dealers, and finding one in your area.

Discover the warranty options.
This should be a huge factor in your client's final decision. Warranties can curb a lot of financial risk and obligation and keep the boat running smoothly, so encourage your clients to ask questions and compare the warranty on each boat they're considering.

Record findings.
Your clients should take pictures of every boat they board. From the aesthetics to the engine, these details will help narrow down their decision. Compare the features of the boat to the must-have list and ask for opinions from friends and family. No two boats are the same, so this decision should be thoughtfully considered. Don't forget to test-drive the boat before signing on the dotted line, as well.

Evaluate the cost of ownership.
Just like a home or a car, there are obvious costs associated with boat ownership. Granted, the reward of owning a boat likely outweighs the costs, it's still wise for your clients to see what they're signing up for.
About Merrimac Marine Insurance, LLC
At Merrimac Marine Insurance, LLC, we pride ourselves on our reputation among the insurance agency as the being the marine experts. We construct plans that are unique and tailored to the boating industry with unparalleled talent, expertise, and product knowledge. For more information about our products and services, contact us today at (888) 344-1687.