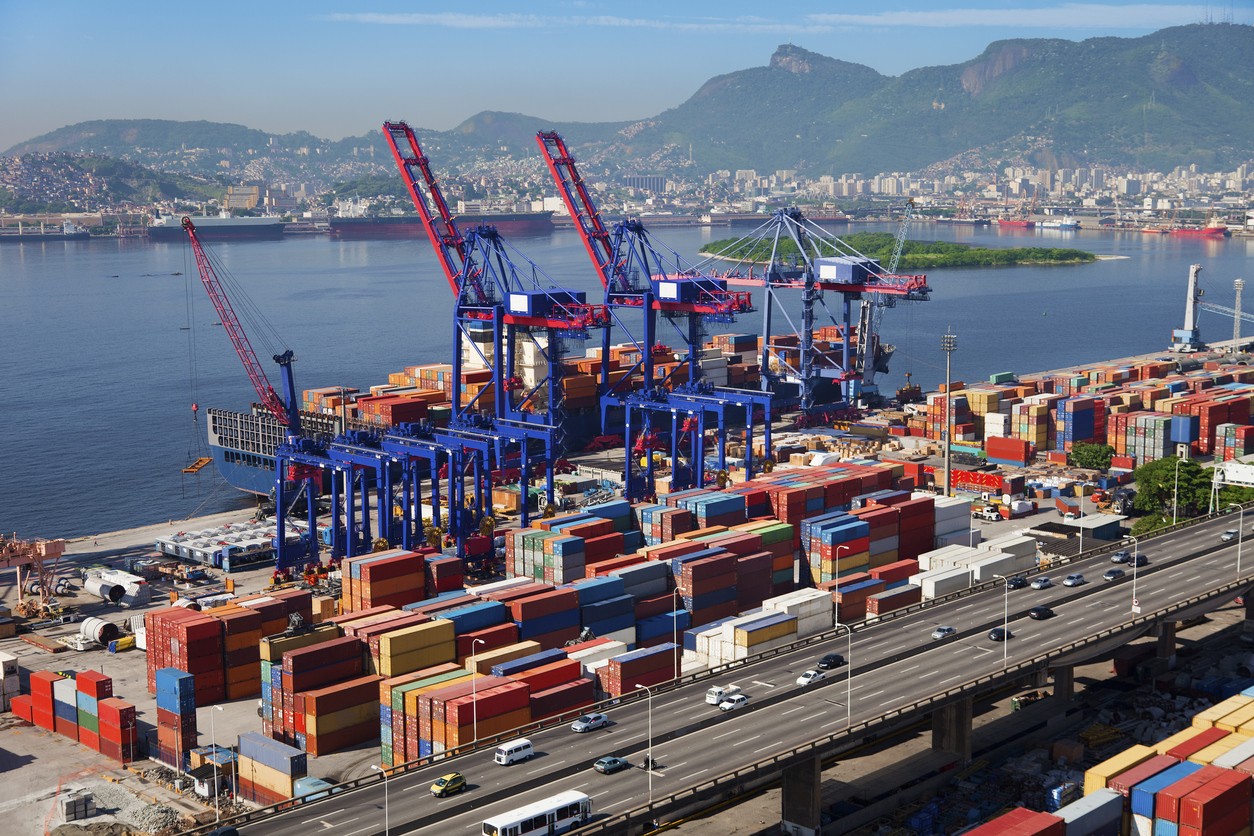 Like most businesses, shipping companies face many risks and liabilities, each of which can cause considerable losses and damage. Although commercial marine insurance can mitigate many of these risks, factors such as port congestion continue to pose significant difficulties for the shopping industry.
Port congestion has been increasing in severity over the past few years. Furthermore, the occurrence of the problem even during the off-season is a clear sign of a worsening situation.
Los Angeles and Long Beach: Case Studies Port Congestion  
One only has to look at the ports of Los Angeles and Long Beach‒both major global shipping hubs‒to see just how bad things are. In an article published in American Shipper, Greg Miller provided an informative glimpse into the situations in both ports.
Acknowledging that figures varied daily, Miller reported seeing 70 container ships at the Long Beach port on a Monday. These had a total capacity equivalent to 432,909 twenty-foot vessels.
To illustrate the magnitude of that volume, that figure is more than what passed through the port during August 2021 alone. It takes four months for the port of Charleston to handle a similar volume, while the port of Savannah handles that much in two months.
Also, in August, the Los Angeles and Long Beach ports had a combined import throughput of approximately 893,118 TEUs. Now, let's assume that all offshore ships are full and that capacity accurately represents volume. If these ports processed as many vessels as they did during the month of August, port congestion is only preventable if no other ships arrive for 14 consecutive days.
Of course, that isn't likely to happen, considering that these are the two busiest ports in the country, with several ships docking there daily. As Miller observed, even while he was monitoring the port of Los Angeles, there was already a steady stream of new vessels crossing the Pacific heading his way. And with the average waiting times lasting as long as nine days‒a record period for vessels at the port‒port congestion isn't likely to clear up any time soon.
Proposed Solutions to Ease Congestion 
As dire as the situation is, there are some possible solutions in the works. For its part, the Port of Long Beach has extended its cargo pickup hours. In conjunction with Total Terminals International, port authorities have launched a new initiative to extend access hours for trucks picking up shipping containers.
The largest container terminal operator at the port, Total Terminals International, now offers more flexible hours in an effort to encourage late-night and pre-dawn pickups. With this new schedule, truckers will be allowed access to the facilities from 11:00 pm to 1:30 am, from Monday to Thursday. They can also drop off empty containers and leave with loaded containers from 3:00 am to 7:00 am.
Both schedules also allow access to the port at any time, even without prior notice. Previously, the port had a strict policy of allowing pickups and offloading only with pre-reservations.
Since launching the pilot program, the Ports of Los Angele and Long Beach have since come out with a joint press statement, announcing new measures to reduce delays and improve freight movement in their respective areas. These steps will be undertaken in response to continued record volumes and after consultation with the U.S. Department of Transportation and stakeholders in the shipping and supply industries.
As the Port of Long Beach puts its extended gate hours into effect, the Port of Los Angeles announced plans to open its gates on a trial basis during the weekends. Authorities at both ports also appealed to terminal operators to offer incentives to encourage truckers to utilize all available gate hours, especially at night.
Other proposed solutions include offering incentives for priority reservations and implementing corrective measures. As with the extension of gate hours, these steps are being undertaken to reduce port congestion and maximize the throughput capacity of cargo terminals.
At present, it's still too early to determine whether or not these measures will effectively reduce congestion at these two ports. But they are undoubtedly steps in the right direction and could pave the way for similar strategies in the coming months. In any case, it is imperative for everyone involved to take definitive and decisive action so that the problem with port congestion can be minimized if not eliminated entirely.
About Merrimac Marine Insurance
At Merrimac Marine, we are dedicated to providing insurance for the marine industry to protect your clients' business and assets. For more information about our products and programs, contact our specialists today at (800) 681-1998.