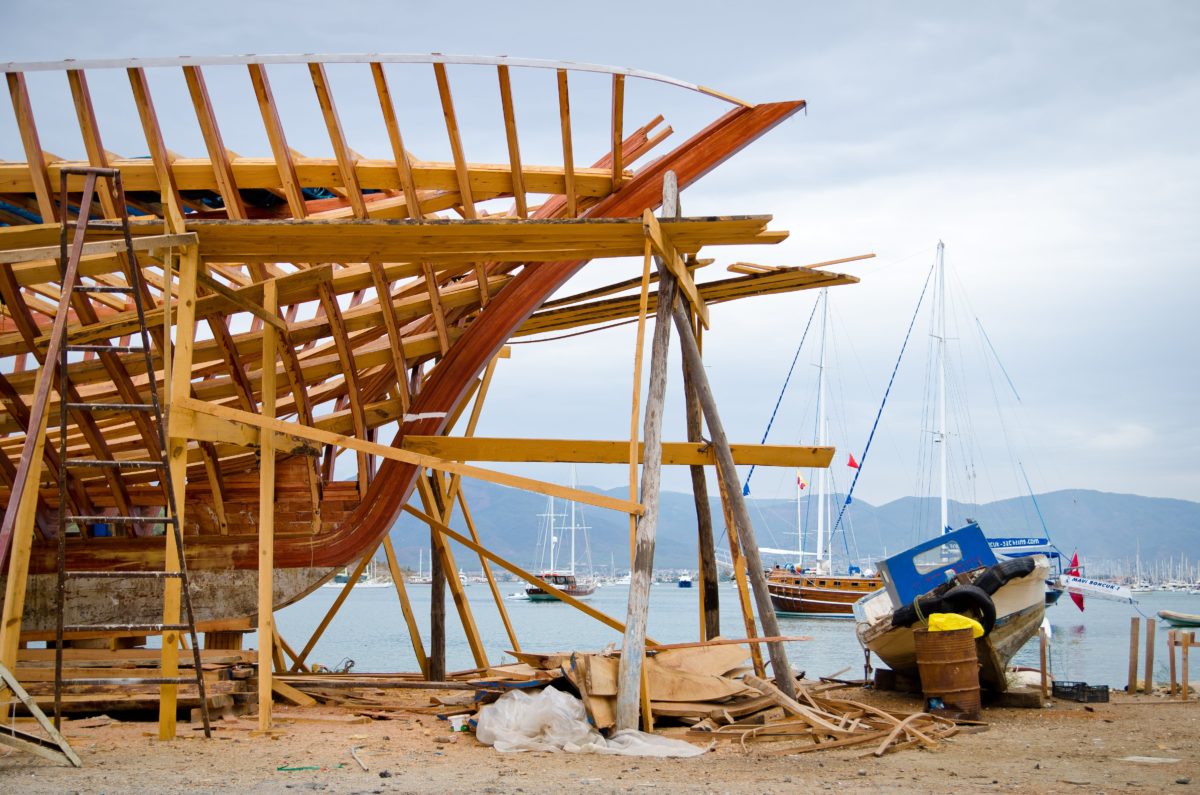 Attention Boat Builders: Avoiding Hazardous Materials
From using hazardous chemicals to severe physical exertion, there is no shortage of risks boat builders face, which is why a Boat Builder Insurance Policy is a necessity. In this article, we're going to take a closer look at the common dangerous chemicals in boat building and share how your clients can protect their employees on the job and minimize financial liabilities.
Epoxy Resins. These chemicals are not easily detected, and can fly under the radar when being used. However, depending on skin sensitivity, your client's employees could develop rashes, allergies, or dermatitis when exposed to them. These are not typically prevented, so your clients should wear the right protective gear, especially if they are using a 10/1 ratio of resin versus hardener as these are more potent.
Sodium hydroxide. Also known as lye or caustic soda, it is one of the most hazardous industrial chemicals. You may find it in teak cleaners, bleaches, or some paint removers. While most chemicals can be easily washed off with copious amounts of water, sodium hydroxide reacts rapidly with organic materials such as skin, flesh, and eyes. It causes them to gel and gets absorbed into them so to wash it out is extremely difficult – all while it continues to burn, says CLC Boats.
Toluene. Similar to sodium hydroxide, this chemical is found in paint thinners and removers. OSHA has set the average 8 hour exposure limit to 100ppm (parts per million) in the air, and 150ppm for short-term exposure to prevent narcotic effects on workers.
Diisocyanatos. This is a form of cyanide that is used primarily on hull finishes. They are potent sensitizers, and can cause cross-sensitization and respiratory issues in workers, which can exist even after exposure is stopped.
Injury and illness prevention.
It's a fact that these materials are required even though there are no less-toxic substitutes. For this reason, boat builders must wear protective gear, be trained on how to properly handle these materials, and have access to emergency help and first aid.
About Merrimac Marine, LLC
At Merrimac Marine Insurance, LLC we are committed to the recreational marine industry, providing consultative loss control services and aggressive claims management. For more information about our products and services, please contact us today at (800) 681-1998.