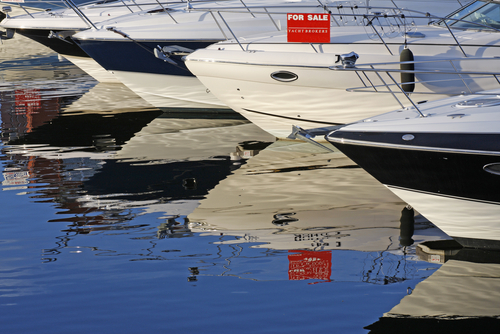 Boat Dealer Strategies: Nurturing Leads
As a reputable boat dealer, your clients focus on sales to drive business and their reputation. With that in mind, generating and nurturing leads can mean the difference between making a sale and losing a prospective client. Therefore, we have devised a simple list of ways to nurture these leads and turn prospects into sales for your clients. In addition to sharing this information with your clients, protect their operation with a comprehensive and tailored Boat Dealer Insurance policy.

Email marketing.
Naturally, your clients gather important contact information for prospective buyers. Now that they established that interaction and rapport, it's time to act. Email marketing campaigns can be created to target customers and addressing their specific interests.
Once a prospect has finally bought the boat they had their eye on, you can send them follow up emails to remind them of service appointments or suggest accessories to keep them coming back to your dealership. A few years down the road, you can even let them know about the latest and greatest models to encourage them to trade their old boat in for a new one, suggests Marine Marketing Tools.

Ad retargeting.
This tactic is a way for your clients to remind their website visitors about their products and services. They can set up this customized notification on their client's browsers through Google AdWords and Facebook.

Social media.
This strategy isn't as direct as the previous two ploys, but that doesn't mean it's not effective. In fact, using your social media platforms to share detailed product information or content from your manufacturers promoting particular models can give shoppers the knowledge they need to confidently make a purchase. Or, you can also use your social media channels to advertise promotions, sales and events you have going on to give shoppers extra motivation to visit you soon, states the article.

About Merrimac Marine Insurance
At Merrimac Marine, we are dedicated to providing insurance for the marine industry to protect your clients' business and assets. For more information about our products and programs, contact our specialists today at (407) 551-0174.