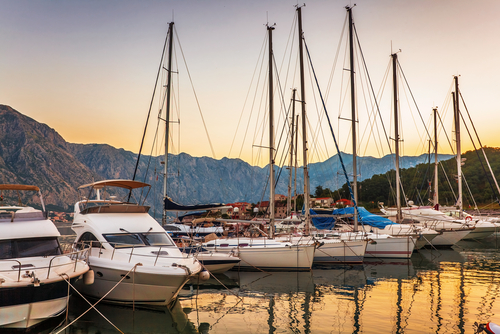 Marine repairers are specialists in the boating industry. From fixing a small pipe leak to doing a complete internal overhaul, these experts are the backbone of this sector. Therefore, these professionals need to be protected with a comprehensive Marine Repairers Insurance Program. With that said, when installing a new fuel tank, it's important that the proper steps are taken. According to an article in Boating Mag, here are 5 tips to share with your clients that they need to know about the fuel vents on boats to reduce their liability.
Don't trap. If you're installing a vent hose, avoid trapping anywhere in the vent line. This allows the fuel to puddle which, in turn, prevents the vent system from functioning accordingly and can lead to leaving you stranded. The hose you're installing should run as straight as possible to allow any fuel to drain back into the tank with gravity.
Clean the screen. To keep out debris, insects, and spiders, most fuel vents have fine-wire screens. However, over time, salt crystals and grime can build up and corrosion can occur. This limits the vent's ability to breathe. Either replace the vent or use a small wire to clean away the clog.
Keep dry. Water can get in if fuel vent installation is designed at a slight angle. To avoid this problem, mount the vent high so it's away from the water. Another way to mitigate the problem is angling the vent aft and downward, away from the oncoming waves. Also, there are plenty of vents in the market that are specifically designed to shed water.
Clamshell cover up. If the tips above don't work and you experience water in the fuel, then cover the vent with clamshell cover. There are different versions: chrome-plated brass models, stainless-steel, or plastic. As far as angling goes, position the clamshell aft and downward to deflect any incoming rain or water.
Don't spill. A fuel-surge protector is an important investment because it keeps fuel from coming out of the vent when you fill the tank. This no-spill valve is environmentally friendly and prevents spilled gasoline. Make sure you to replace the valve when the ball inside does not immediately rattle.
At Merrimac Marine Insurance, we provide Marine Repairers Insurance with professional liability coverage. We have the expertise and ability to negotiate terms and premiums that best fit your clients' needs. Our broad spectrum of marine insurance policies covers anything from carpentry to winterization and marine railway to dry dock rock. For more information, call us today at 888.344.1687.