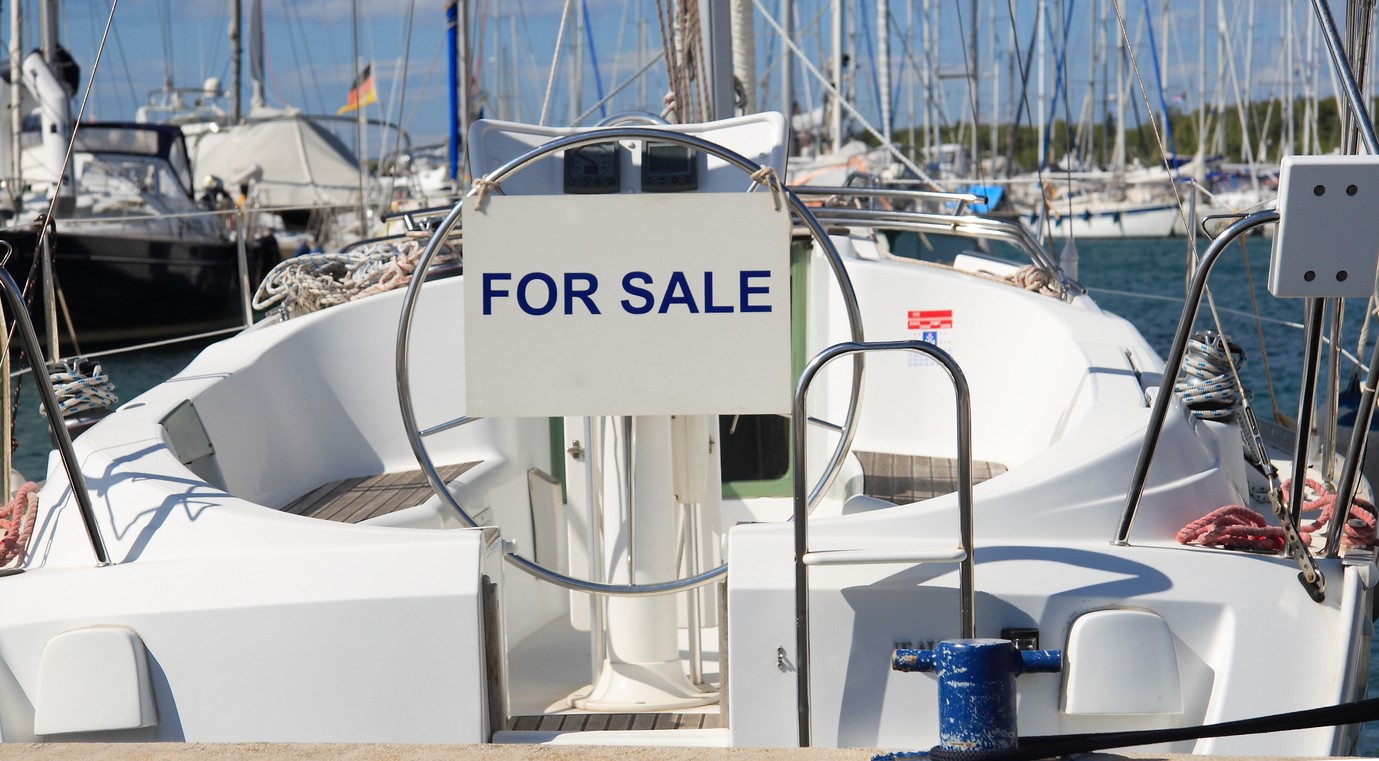 Selling a boat isn't always easy, with various factors potentially getting in the way of a successful transaction. As many of your clients may have realized, closing a sale can be fraught with challenges. In some cases, a boat can remain unsold for months and even years without as much as a nibble.
The good news is that your clients can increase their chances of selling off their inventories via a few simple strategies. They could also obtain boat dealer insurance, which often mitigates the risks of failing to make a sale.
Here are some suggestions on how boat dealers can sell more boats over the next several months:
1. Work on an effective welcome greeting
An appealing greeting can boost sales considerably. It is generally best to avoid greetings that result in "reflex objections". Examples of these are standardized greetings such as "Can I help you?" or "Do you need any assistance?"
These greetings are almost expected in most sales scenarios, and many customers are conditioned to recoil from them instinctively. In most cases, sales personnel will probably get a reply of "No, thanks" or "I'm just looking," which effectively puts an end to any further interaction.
A more effective greeting might begin with an introduction followed by a question that requires a more detailed and considered answer. For instance, your clients could ask the customer if it is their first time at the shop or how long they have been boating. Such greetings help start a two-way exchange of information and greatly increase the chances of making a sale.
2. Focus on providing a solution
Rather than constantly focusing on closing sales, your clients might be better off offering their customers solutions to specific concerns.
Most prospective buyers hope that their purchase will serve a particular purpose, whether they realize it or not. As sellers, your clients should find out what this is and present the boat as the solution.
For example, the customer might be looking for a long-term recreational option or a travel solution that provides better long-term value. Whatever the need is, your clients should a) help their customers identify it and b) provide the ideal solution.
3. Sell the experience
Conversely, it might be more beneficial for your clients to sell the experience rather than a particular vessel. This is often a more effective strategy for buyers that already have a good idea of the specific model they want to buy but are hesitant to make a final purchase decision.
By selling the experience, your clients provide their customers with the promise of extra value that they wouldn't necessarily get from purchasing a boat alone. The selling point may be the thrill of enjoying the fresh sea air, for example, or the opportunity to own a luxurious recreational vessel. Whatever the focus, your clients should consider selling their customers on the experiential value of buying a boat.
4. Focus on the customer's needs
Throughout the entire transaction, your clients should prioritize the customers' needs above all else. Even if there is a particular unit that they are eager to sell, they should find out what will best serve the client and make an appropriate recommendation as to which model they should purchase based on that.
In some cases, this approach may require the seller to recommend an option that isn't necessarily in the company's best interests. Some sellers have even suggested a boat from a competing dealer because it more closely fits the customer's needs.
While this strategy may not necessarily reap immediate benefits for the seller, it could pay off in the long run all the same. Many such sellers cultivate a reputation of trustworthiness and honesty, which could enhance their standing in the industry and ultimately increase their bottom line.
5. Offer test runs
Finally, encourage your clients to offer test runs to their customers. Most car dealerships offer test drives as part of the sales pitch, so it might be a good idea for boat sellers to provide them as well.
Why are test drives so effective? More importantly, how can test runs work to the advantage of your clients? Test runs give the customer firsthand experience of what it's like to be a boat owner without actually owning one. This can be a powerful motivator and could convert an otherwise reluctant customer into an actual buyer.
As you can see, many of the above strategies will apply to selling products and services in general. Even so, they can be quite effective for boat dealers looking to boost sales and improve their bottom lines. By following the tips outlined above, your clients may be able to move their inventories sooner and faster than they think.
About Merrimac Marine Insurance
At Merrimac Marine, we are dedicated to providing insurance for the marine industry to protect your clients' business and assets. For more information about our products and programs, contact our specialists today at (800) 681-1998.