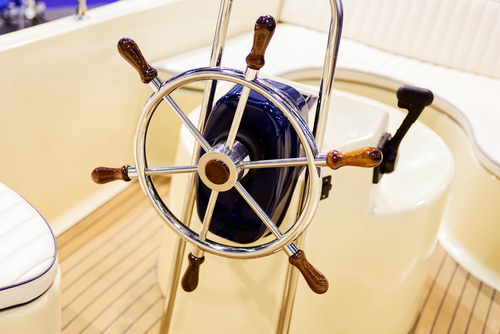 Boat Show Lead Follow Up
Boat shows are a great way to get some exposure for your clients. With novel products and superior customer service, they are likely going to get plenty of leads from joining these shows. In order to make the most out of these potential buyers, share these following tips with them. Furthermore, ensure they are adequately protected with a custom tailored Boat Dealer Insurance Package.
Get on board with email newsletters.
Take advantage of all of the emails and contact information received from the boat show. Now is a great opportunity to use newsletter tools such as MailChimp or myEmma to reach out to potential suitors. Send out an email to all of the leads with ease to remind them about their interest.
Get on social media.
For those who couldn't make the show, share pictures and information about what happened that day. Especially if a certain boat got a lot of attention- make note of it. If possible, have a past customer or a recent buyer write a simple testimonial that can be posted and shared on social media sites. Don't forget to create a status that showcases the success of the event and include plenty of photos.
Make it personal.
Especially for serious buyers, send a personal email to thank them for coming by. This will show them that their best interest is taking into account and that your clients take the time needed to foster a professional and trustworthy relationship.
Make it a party.
After the show, consider hosting a personal event. According to Marine Marketing Tools, invite the hottest leads to a post-boat show event sponsored by the brokerage. Create a Facebook event and invite away and be sure to buy champagne and hors d'oeuvres. Take the most promising leads out for a cruise where you get to meet them on a more personal level without all the buzz of the boat show.
With these simple steps, your clients are likely to turn leads into buyers. At Merrimac Marine Insurance, LLC, we are dedicated to providing insurance for the marine industry to protect your clients' business and assets. For more information about our products and programs, contact our specialists today at (888) 344-1687.