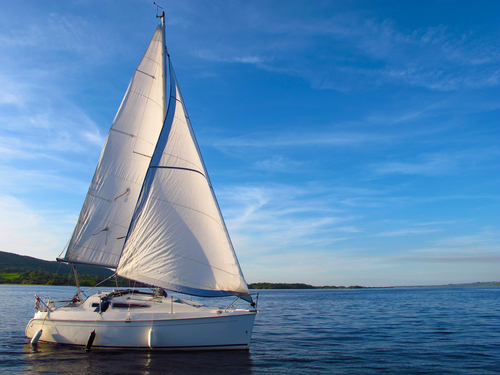 Boat Show Sales Techniques
Annual boat shows can be incredibly lucrative for boat dealers. While many people are just browsing, there are plenty of opportunities to sell their vessels to the right people. With a few simple sales techniques, your clients' are bound to make big sales while also limiting their Boat Dealer Liability. Here are a few recommendations to appeal to buyers ethically while reinforcing their love of watercrafts.
Know the Product
Being knowledgeable about the boat and answering any questions the potential buyer might ask is critical. Be familiar with the makes, models, pricing, features, options, etc. of the boat in order to persuade the customer to buy the boat that is best fit for him. Next, ensure the boat is certified and properly maintained and complies with all safety and federal regulations.
Offer a Test Drive
If the boat show is taking place on the water, allow the customer a chance to test drive the boat. This can be the difference between admiring the vessel and signing the check. Further, this will allow the customer to get a feel for the boat to how everything operates and determine which one he likes best.
Provide a Warranty
This small piece of paper provides peace of mind for consumers. Offer some additional protections, if applicable, to protect against theft, damage, mechanical issues, electrical mishaps and more. The more protection your clients' can offer, the more secure the buyer will be in purchasing the boat.
Timing is Everything
Bass Pro Shops says that there is no right time to buy a boat, it all depends on the person and finding the right fit. Once your client feels as though the customer is ready to make a purchase, it's time to seal the deal. Therefore, offer a payment calculator to determine what the boat will cost, both short and long-term. This type of preparedness can guide the buyer in the right direction.
At Merrimac Marine Insurance, LLC, we are dedicated to providing insurance for the marine industry to protect your clients' business and assets. For more information about our products and programs, contact our specialists today at (888) 344-1687.s