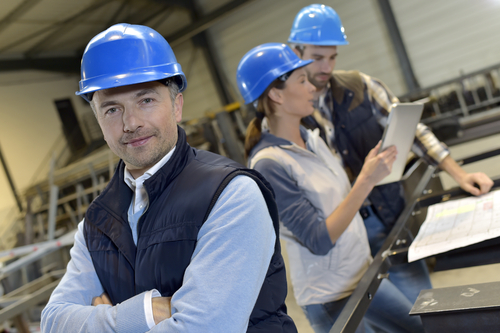 Boating Industry Challenges: Employee Retention
As part of our article series on overcoming the current boating industry crisis, we are going to take a closer look at how your clients can help improve their current employee retention rates. In our last post, we focused on how your boating industry clients can recruit quality candidates to fill the open jobs that are plaguing the sector. This time, we're going to look at a few ways your clients can retain the employees they have. Even more importantly, protect your client's entire operation with a Marine Manufacturers Insurance Program.

Create a culture.
Employees want to feel a strong bond to their workplace, and creating the right culture can create the right environment. Whatever atmosphere your clients wish to have, their culture and their employees should reflect that.

Hire the right people.
As we discussed in our previous article, recruiting and hiring the right employees is the first step for employee retention. Implement solid hiring practices to source and vet candidates who are willing to put in the work and stay loyal to the company.

Offer competitive pay.
As difficult as it is to pay competitive salaries when funds are low and budgets are tight, calculate the cost to replace employees. It can cost as much as 30 percent to 50 percent of an entry-level employee's annual salary just to replace him. Employees often find they can enjoy a 10 to 20 percent salary increase by simply moving from one company to the next, which makes jumping ship attractive, explains Inc.

Acknowledge success.
A pat on the back or a simple gesture of recognition is all it takes for competent employees to feel appreciated. Don't neglect to encourage great work ethic.

Provide perks and benefits.
Employees spend the majority of their time at work, so provide the benefits and perks they desire. Utilize connections to give freebies, discounted movies or meals, and even trips. Whatever perks your clients come up with is better than nothing. In addition, providing benefits can also improve employee retention. While it might be difficult for smaller operations to compete with large ones, it doesn't have to be that way. Offer flexibility with work hours, the ability for them to work remotely, health insurance, vacation packages, and more.

About Merrimac Marine Insurance, LLC
At Merrimac Marine Insurance, LLC, we strive to protect your clients' shipyards and other commercial marine businesses. Our coverage, backed by years of expertise and excellence, seeks to provide a personalized experience for our clients. For more information on how our products can serve your clients, contact us today at (888) 344-1687.