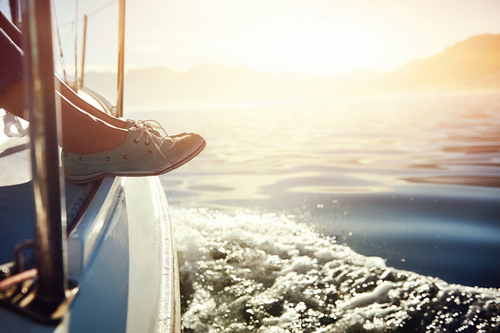 As technology continues to boom, your clients are likely experiencing the shift in business practices. There is no better time to revisit their Recreational Marine Insurance Program to ensure they are secured against the variety of risks that usage of technology brings to their business. Here are some trends your clients can prepare for this year.
Go Mobile
The majority of technology users access your clients' websites via a mobile phone or app rather than desktop usage. Boating Industry states that while desktops play an important part of your customers' digital experience, and will sure to be around for foreseeable future, the important take-away is that you have to think first about the mobile experience. Therefore, boating businesses need to revamp their and optimize their sites to accommodate mobile usage.
App Optimization
According to the same article, consumers spend over 85 percent of their time on smartphones using native applications. Therefore, apps that are already downloaded are likely to become the most popular browsing tools on their mobile devices. As such, companies need to recreate their websites into an app form or offer some form of services via this technology. To get the apps ranking on Google and to be found by potential customers, businesses should utilize Mobile App Indexing and track their progress with Google crawl.
 The Implementation of Beacons
These devices send people information about nearby companies to smartphones via the mobile app and are expected to skyrocket in 2016. With the usage of apps, beacon information is activated and can draw potential clients into boating dealerships and can even provide planned content.
Interactive Videos
Information about dealerships, boats, products offered and more can be portrayed through videos. By adding a "Find out More" buttons on these videos, a passive glance can result in direct sales. Take advantage of social media and use YouTube to draw attention to your clients' businesses.
At Merrimac Marine Insurance, LLC, we proudly serve the boater community. Our unique coverages seek to protect the professionals in this sector with quality and affordable policies. For more information about our operations, we invite you to contact our experts today at (888) 344-1687.