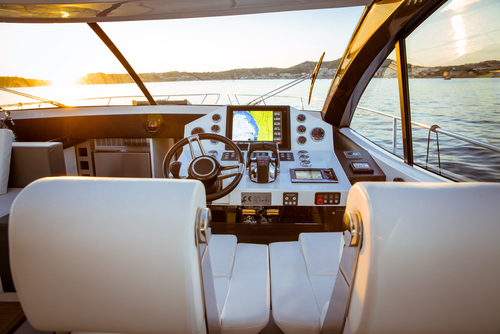 Boosting Boat Sales Through Quality Photos
As boat dealers, your clients are undoubtedly noticing that the majority of their customers scour the internet before landing in their dealership. As the majority of people begin their search for the perfect boat online, it's up to your clients to provide the best possible photographs to draw in more people. That being said, there is a right way to do so. Before reading on, ensure your clients are equipped with the best Boat Dealer Insurance available. Next, share these tips to achieving the best quality photos to make their vessels stand out among the competition.
Declutter and get rid of personal artifacts.
The more clutter and personal items on board, the harder it will be for potential buyers to see themselves in the boat. Remove any personal photographs or artwork from the owners in order to make the vessel look more like a blank canvas for the next owner.
Give the boat a deep cleaning.
As obvious as this sounds, this is a critical step. The cleaner it looks, the more buyers are going to understand that the boat has been well taken care of, which will peak their interest.
Use the right equipment.
A picture taken from a cell phone isn't going to cut it for boat dealers. Today's camera technology is advancing and getting more affordable, so it's a good idea to invest in a DSLR camera that will allow you to use a variety of lenses and attachments during your shoot, says Marine Marketing Tools. Also, try taking outdoor shots one hour before and after sunset, since this is considered the golden hour of photography. If the weather isn't cooperating, just focus on shooting the indoor pictures first.
It's all in the details.
Be sure to include components of the vessel that make it unique. Does it have custom teak work? A new engine? Custom flooring? All of these things should be captured on film and included in the online listing to attract potential buyers.
At Merrimac Marine, we are dedicated to providing insurance for the marine industry to protect your clients' business and assets. For more information about our products and programs, contact our specialists today at (888) 344-1687.