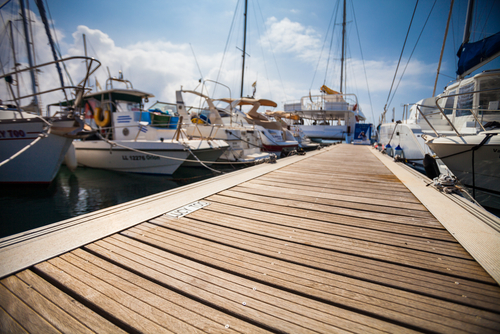 Building Customer Loyalty with Boat Safety Checks
As a boatyard or marina, it's imperative for your clients to demonstrate their commitment to excellence and safety. Not only does this demonstrate professionalism, but it can help attract more and more customers. Since boaters have countless options for choosing who repairs and maintains their boats, providing safety checks can give your clients an edge over the competition. Therefore, share this information with them and ensure they are equipped with the right Marina Insurance Program.
According to Marine Marketing Tools, showing that you care about the safety of your boating clients – and maintaining proper standards for their vessel – is a great way to attract boaters and keep them loyal to your marine business. The American Boat and Yacht Council (ABYC) has established industry standards for boat building and repairs since 1954 and is the essential source of technical information for the international marine industry, says the article. These regulations seek to reduce injuries and accidents and certify technicians to ensure a job well-done.
These free in-water checks are beneficial to boaters and marinas. After the check has been completed, the ABYC will direct business to the local marinas who follow the industry standards set forth by the organization.
The ABYC covers fuel, labels, equipment, exhaust, and electrical components of the boat to the prospective buyer. Once they go over the safety concerns of each, they will provide a recommended list of ABYC certified technicians to complete any necessary repairs. Therefore, if your clients employ technicians, it's encouraged for them to become certified to gain more business.
At Merrimac Marine Insurance, LLC, we proudly serve the boater community. Our unique coverages seek to protect the professionals in this sector with quality and affordable policies. For more information about our operations, we invite you to contact our experts today at (888) 344-1687.