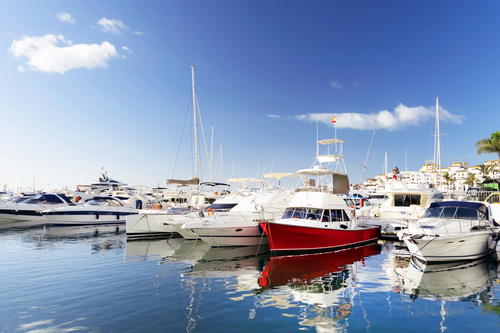 Common Ship Builder and Repairer Risks
Ship builders and repairers face an extraordinary amount of risks in their everyday operations. While it may come as no surprise to those who work in the marine industry, your clients need to be equipped with a comprehensive Marine Industry Workers' Compensation program, offered through Merrimac's exclusive program for the ABYC, to ensure their employees and businesses are protected from financial ruin and legal complications.
As one of the most threatening components of harm for ship builders and repairers comes from working in such confined spaces, ventilation is one of the most common requirements for their safety on the job. For example, OSHA cites fire, asphyxiation, and toxic exposures among the biggest risks involved upon entry into confined spaces during ship building and repair. For example, let's say a space has been fumigated or contains bulk liquids, gases or solids that are irritants, toxins, or corrosive. Not only is this extremely hazardous to the workers' health, but the corrosives used also pose significant fire threats. In addition, the solvents and chemicals used by this industry can cause harm to the workers, as well.
Becoming aware of these risk exposures not only benefits the employees, but it benefits your clients, as well. Work spaces- especially confined areas- should be checked periodically for safety. Beware of rust and crude oil presence as the remnants of the materials can pose health hazards to those in close proximity. Other airborne toxins that present a constant risk are asbestos, as these fibers are still used in certain applications and the high concentrations of toxins that welding in confined spaces can yield.
At Merrimac Marine Insurance, LLC we understand the complex safety risks faced by your clients and their staff. We are committed to the recreational marine industry, providing consultative loss control services and aggressive claims management. For more information about our products and services, please contact us today at 888.344.1687.