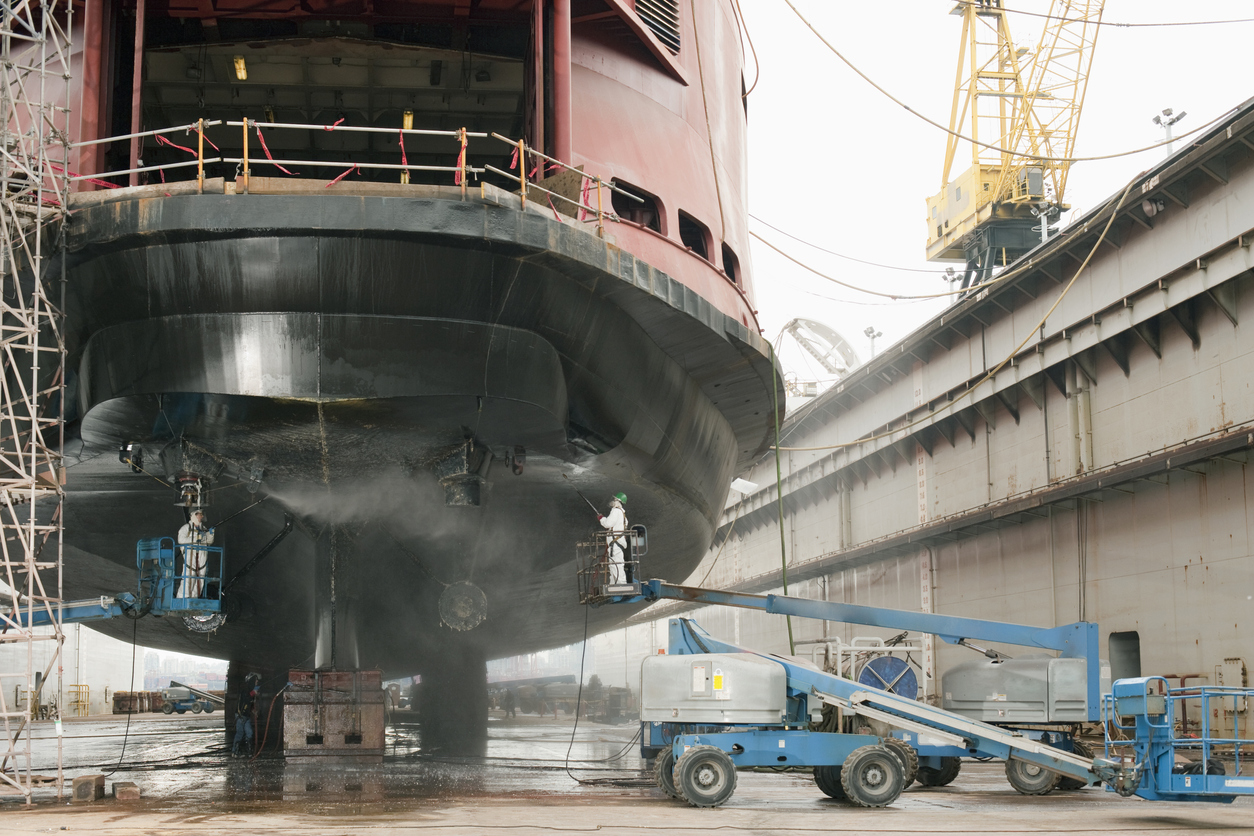 The commercial marine industry is known worldwide as one of the riskiest industrial sectors. Commercial marine operations, including shipyards, cargo ports, and marinas pose many risks for the employees who keep these facilities running. The shipbuilding sector, in particular, brings together many potentially risky operations and equipment. As a result, worker injuries and shipyard accidents are higher than in many other industrial operations. While boat manufacturers insurance serves as one part of a comprehensive risk management plan for shipyards, understanding the common worksite accidents and injuries in these operations can help to reduce risk exposures for employers and employees alike.
Shipyard Accidents: Sobering Injury Statistics
In commercial shipyards, workers may responsible for a wide range of activities, including construction, repair, or dismantlement of vessels. Workplace conditions may be confined, especially in the case of vessel manufacture, or workplaces may be exposed to environmental elements like moisture and heat. Many workplace risks contribute to injuries, including physical, environmental, and chemical hazards.
There are several government agencies tasked with monitoring worker health and safety of the maritime industry. For shipbuilders, the National Institute for Occupational Safety and Health (NIOSH) and the Occupational Safety and Health Administration (OSHA) are the predominant monitoring agencies. NIOSH's Center for Maritime Safety and Health Studies has compiled data on workplace injuries within shipyards, and the injury rates are staggering.
According to NIOSH, based on the most recent statistical information available (2018):
Over 165,000 people are employed by shipbuilders in the United States.
From a period of 2011-2017, these workers experienced at least 45 fatalities.
For the same period, there were over 61,000 nonfatal injuries or illnesses reported.
In shipyards, the fatality rate is higher than the rate for all U.S. workers. Injury rates are another story; the shipyard worker injury rate is twice that of all U.S. workers, and one of the highest injury rates in the maritime industry.
What are Common Shipyard Worksite Risks?
Owing to the nature of work in commercial shipbuilding enterprises, risk exposures to workers are diverse. The most common maritime workplace hazards and injuries include:
Slip and fall hazards, with wet workplaces and cables or piping crisscrossing walking areas posing significant injury risks.
Electrical hazards, including electric shock burns and electrocutions.
Fire and explosion hazards, including burns caused by welding or by flammable materials in and around the workplace.
Environmental hazards, including heat, cold, and moisture.
Chemical hazards, including exposures to harsh solvents, welding fumes, and asbestos.
Crush hazards from machinery or from falling equipment or ship parts.
Vibration and sound hazards.
Repetitive motion/overuse hazards, which lead to high rates of musculoskeletal injuries.
Drowning hazards, including workers suspended over water during manufacturing operations or being exposed to flooded ship compartments during manufacturing, repair, and maintenance operations.
Reducing Shipbuilding Workplace Hazards
Shipyards and commercial marine facilities have an obligation to provide their employees with reasonably safe workplaces. These facilities have at their disposal numerous options, including establishing a risk management foundation with boat manufacturers insurance. Hazard identification and mitigation form the next step, helping to keep worker injury rates and their associated claims under control.
Shipyard workers are not protected by traditional workers' compensation insurance, nor are safety and health specialists available for the unique workplace demands and hazards in the shipbuilding sector. To counter these drawbacks, OSHA has worked directly with the shipyard community to create a series of safety guides known as SHIPS, or Safety and Health Injury Prevention Sheets. According to OSHA, the goal of SHIPS is to reduce or eliminate unsafe work practices by improving awareness of the hazards present in an around the shipyard workplace. Employers and employees alike can take advantage of these guides, which serve to supplement workplace safety training and monitoring operations. By reducing workplace hazards, creating safety-oriented workplace cultures, and relying on the coverage of boat manufacturers insurance, shipbuilding operations can better protect their most valuable assets: their workers.
About Merrimac Marine Insurance
At Merrimac Marine, we are dedicated to providing insurance for the marine industry to protect your clients' business and assets. For more information about our products and programs, contact our specialists today at (800) 681-1998.