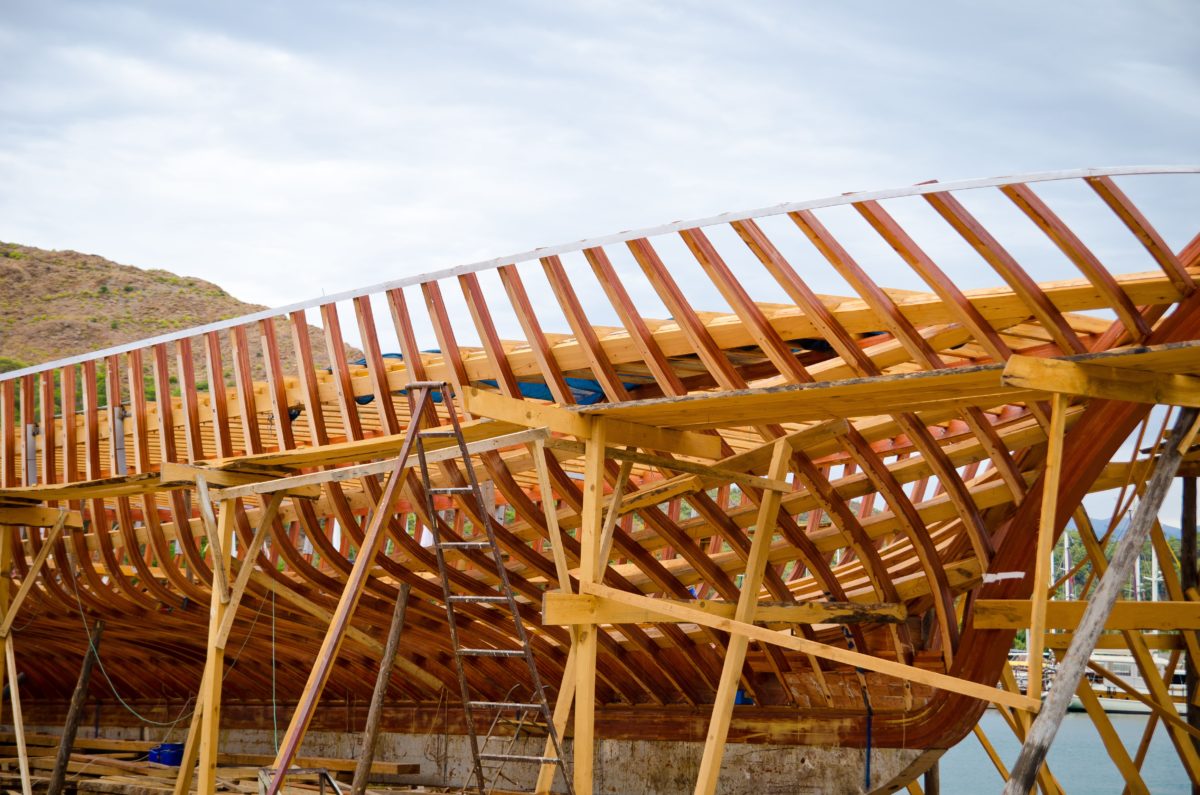 Common Insurance Claims from Boat Builders
When it comes to having full coverage for potential claims, boat builders can have a lot to worry about. Everything from boating accidents to natural disasters can affect the claims filed against boat builders, not to mention the potential worker's compensation claims that could be filed against them in the event of injuries or accidents during construction.
With that in mind, it is helpful to remind anyone in this industry that purchasing boat builders insurance will assist in making things easier for them as policyholders–which is why you should inform your clients on these potential risks when they come in asking questions about necessary coverage.
Here are four common concerns you should inform your clients about.
Boating Accidents Can Happen, be Safe Instead of Sorry 

– Over 4,463 boating accidents were recorded that resulted in $49 million in property damages in 2016 alone, according to the

United States Coast Guard

. With that in mind, it's important to be prepared if a claim is filed after an accident. Boat builders insurance allows your clients to be covered in the event that they need it. Property coverage, liability coverage and employee coverage are necessary to cover all of the bases.

Be Prepared for Issues Outside of your Control 

–

Injuries can happen to workers during loading, unloading, repairing, dismantling or building a vessel, according to

All Risks

. Other issues that can happen that are specific to the marine community are respiratory hazards and forklift safety, according to

MPG

. Things like this can ultimately slow down a project to a grinding halt. Employee coverage for boat builders through

Merrimac Marine Insurance

includes workers' compensation, Jones Act coverage, and United States Longshore and Harbor Workers Act coverage.

Natural Disasters Can Strike at Any Time 

– Natural disasters are out of anyone's control, but your clients can be prepared for them with certain types of property coverage. Builder's Risk/Boats Under Construction coverage will ensure that their boats are covered. Wind, hail and flood coverage will step in to make sure their assets are protected from any disasters that can't be handled on their own. Employees can be injured during times like these, so having workers' compensation is also helpful when dealing with these kinds of situations.

Have a Safety Net Against Crime 

– Crime can happen near boats. Robberies or vandalism can strike at any time, so it's good to ensure that the property has the proper coverage. Keep your clients' assets safe with crime coverage. People often forget that crime can happen and won't get covered for it, leaving them lost when something does happen. If an employee is injured during a theft and files a claim, it's key to ensure that your client's business has all of the bases covered. 
Give your clients one less thing to worry about with insurance to protect them while they are on the job. Merrimac Marine Insurance offers all types of insurance for the marine industry, making sure that assets are always kept in check.
About Merrimac Marine Insurance
At Merrimac Marine, we are dedicated to providing insurance for the marine industry to protect your clients' business and assets. For more information about our products and programs, contact our specialists today at (800) 681-1998.