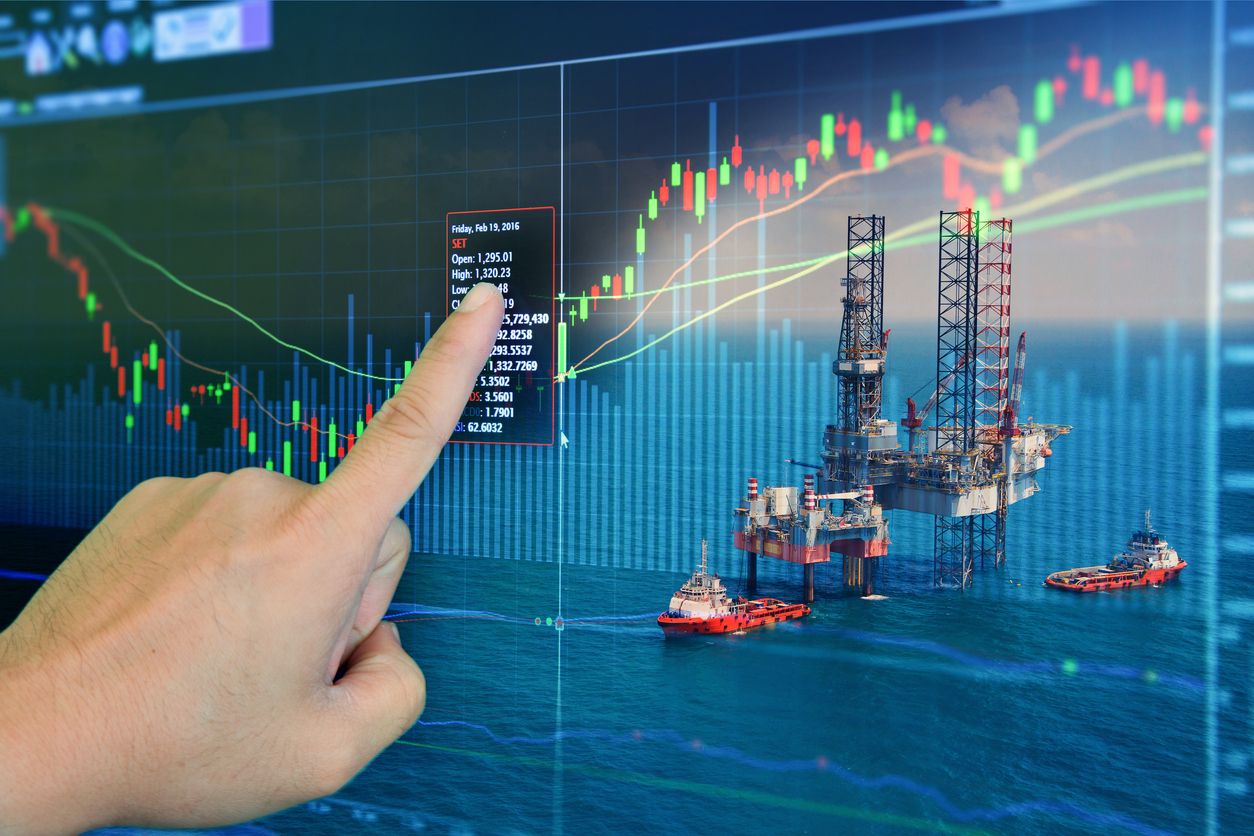 If you think oil is expensive now, wait until 2022 comes to a close. Early on, analysts are predicting a string of increases that could cause the essential commodity to top out at more than $200 per barrel by year's end. And with prices currently hovering in the $100 range, we're almost certainly in for a rough ride ahead.
Pierre Andurand concurs. In an article published in the Financial Times newspaper, the hedge fund manager predicted that businesses aren't likely to go back to normal soon. Andurand expects that crude oil could reach a high of $250 per barrel by the end of the year, and cites concerns about the permanent loss of Russian supplies.
The astronomical increase will almost certainly be mirrored in everything from the prices of basic goods and necessities to commercial marine insurance rates. And with bunker costs tied in so closely with crude oil prices, we can all expect the market to tighten over the next several months.
How other markets fare
With Brent crude prices climbing to an astounding $122 in March, the situation was equally alarming in other markets. In Singapore, the cost of very low sulfur fuel oil increased by $34, peaking at $930.50. A similar hike was registered in Fujairah, where the commodity increased by $26 to close at $947. Ship & Bunker noted the price at $924.50 in Rotterdam and $960.50 in Houston.
The search for alternative suppliers
In the face of rapidly dwindling Russian supplies, the European Union has been frantically seeking alternative sources. The bloc has already announced plans to purchase an additional 50bn cubic meters from Egypt, Qatar, and the U.S., among other countries.
But things may not turn out the way the EU had planned. The stocks of most of these countries are already tied up in long-term contracts. Any supplies that may be cleared for export are likely to be in limited quantities.
There are some negotiations in the works. In late March, EU Commission President Ursula von der Leyen met with President Joe Biden in Brussels to discuss possible solutions. The talks resulted in a commitment to increase LNG imports from the United States. It will be recalled that the country had already exported 22bn cubic meters of LNG to Europe last year.
Regasification issues on the horizon
Another major challenge is the imminent reduction in the EU's regasification capacity. This is due to the unavailability of the oil pipeline that was previously used to transport most of the union's imported gas.
A possible solution has been proposed: the construction of shore-based regasification facilities. But this is a costly and time-consuming solution to a problem that needs to be resolved quickly. There are also logistical and environmental concerns to consider, not the least of which is finding an optimal location that allows for efficient connection to the existing grid.
The quickest and most cost-effective option is to build floating gas plants. These could either be converted LNG tankers or "FSRUs", or "Floating Storage and Regasification Units". Others propose using barges connected to shored grids via a network of pipes.
Although a Russia-Ukraine ceasefire could help ease the crisis somewhat, some feel that it will do little to solve the bigger issues. Andurand expressed fears that the disappearance of Russian oil from EU markets would have a long-term effect on the global energy sector. Current estimates place the losses at 3 million barrels per day.
RCMA's Doug King isn't any more optimistic. The head of the organization's Merchant Commodity Fund, he concurs that oil prices could reach up to $250 per barrel by the end of the year. He also expressed fears that the situation would be permanent, referring to it as a "crude supply shock".
Observers will recall that oil hit $122 per barrel when EU and NATO leaders met in Brussels to discuss new sanctions against Russia. When the country first invaded Ukraine, prices hit a staggering $139 per barrel. But even with the subsequent pullback, prices are still 90% higher than they were this time last year.
Developing countries among the hardest hit
Perhaps the hardest to be hit by all these developments are developing countries. Because of their comparatively weak economies, they are less likely to be able to reduce fuel taxes. While wealthier countries such as the U.S. and Western Europe can take advantage of tax breaks and a more robust economy, poorer countries will inevitably have to bear the brunt of the more stringent oil rate policies.
About Merrimac Marine Insurance
At Merrimac Marine, we are dedicated to providing insurance for the marine industry to protect your clients' business and assets. For more information about our products and programs, contact our specialists today at (800) 681-1998.