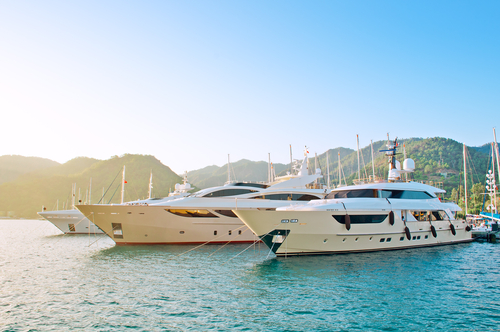 Understanding the Dangers of Swimming in Marinas
Many would say that there is no better way to beat the heat than to jump in the marina. While taking a dip in the water to cool down might seem like a fun activity, there are actually many dangers associated with doing so. As the following top hazards are examined, ensure a Marina Liability policy is in place and updated to protect against potential liability issues.
Carbon monoxide poisoning.
Many people believe that carbon monoxide poisoning is impossible to suffer while outdoors. However, this is becoming an increasingly common issue for marinas. According to The Marinas, it is emitted through a boat's drive motors or generators and can easily reach lethal concentrations from houseboats and cruisers while idling or at slow cruise speeds. Many boats route their fumes from the exhaust under swim platforms, exposing them to carbon monoxide poisoning. If swimmers start to experience nausea or dizziness, they should exit the water immediately and get fresh air.
Propeller impact.
Just one strike from a propeller can lead to serious injury or death. Be sure that there are no swimmers around before starting the engine.
Electric shock threat.
It is possible for boat's electrical systems to leak electrical current into the surrounding water, causing severe electric shock and injury or death to its recipient. While some marinas have processes in place to minimize this risk, it's something that swimmers should be aware of.
Contaminated waters.
Urban runoff and sediment can cause pollution in marinas. In addition, the chemicals, oils, waterborne pathogens, and grease from the vessels can increase the risk. Especially after a storm, the waters should be avoided for at least 72 hours to reduce the risk of serious illness for swimmers.
At Merrimac Marine, LLC, we are committed to solving your clients' marine insurance needs. Our comprehensive coverage can be tailored to manage each unique risk exposure at a competitive rate. For more information on protecting your clients' needs, contact our knowledgeable specialists today at (888) 344-1687.