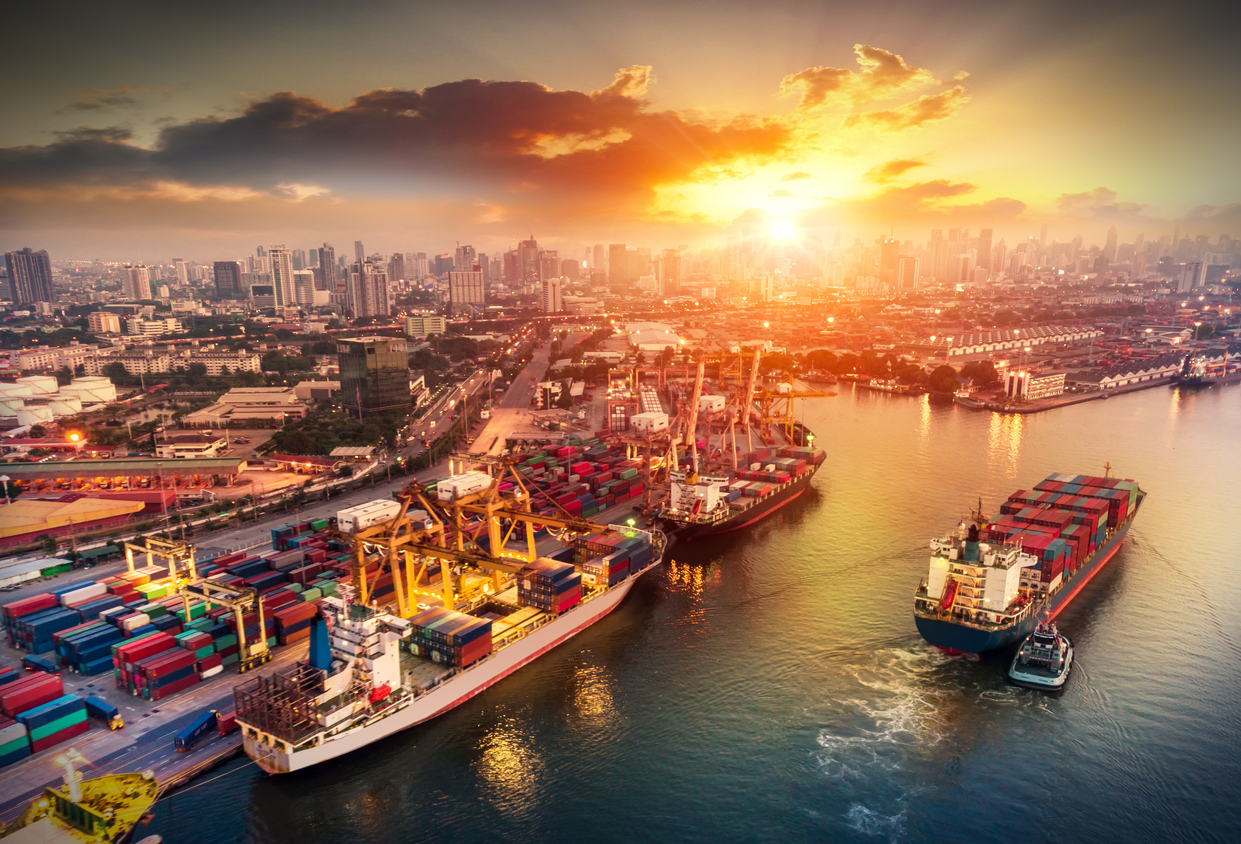 Global Shipping Concerns for Maritime Industry
With millions of tons of goods transported each year and a fleet of thousands of vessels, the global shipping industry is a vital part of world commerce. The shipping industry has the responsibility of moving 90% of global trade, a figure that represents nearly $5 trillion in goods annually. As the backbone of world commerce, the global shipping industry faces many risks. Understanding those risks, including emerging risk exposures, is an integral component of risk management. Together with commercial marine insurance, shipping interests that identify and manage risks gain valuable protection, no matter what direction the industry takes.
Commercial Shipping: An Overview
With a fleet estimated to exceed 50,000 vessels, global shipping is an economic driver for nearly every country on the planet. Container and cargo ships transport goods from manufacturing and processing centers to hubs around the world, and market demand has grown dramatically over the past 30 years. From the 1980s, when the deadweight tonnage of shippers was around 11 million metric tons, today's commercial shipping interests have the capacity to move more than 244 million metric tons. Growth in the container market is expected to reach almost 5% by the end of 2020, and industry analysts predict continued growth in this sector for many years to come.
Environmental and Economic Risks in Commercial Shipping
Shippers all over the world have seen shifts in environmental regulations since the 1960s. In more recent years, concerns about climate change have driven regulatory agencies to tighten requirements for harmful emissions, including sulfur and carbon. In 2020, International Maritime Organization (IMO) limits for sulfur oxide emissions went into effect, requiring shipping companies to obtain and use low-sulfur fuel oils. While these regulations will sharply reduce dangerous emissions, shipping companies are experiencing increased costs and weaknesses in fuel supply chains. The IMO continues to adopt environmental strategies with the goal of reducing greenhouse gas emissions by at least 50% by the year 2050.
Although demand for global shipping has grown steadily for decades, the industry still faces significant financial and economic risks. Shortfalls in infrastructure and insufficient access to new financing options are some of the economic factors industry analysts peg as having an impact on shipping in the coming years. Fuel costs have driven up prices as competition from smaller nations in Asia and Eastern Europe has upended some of the most established trade routes.
Technology Risks in Global Shipping
New technologies are adopted by businesses each year, and the global shipping industry is no exception. According to an article in Risk Management, human error is responsible for up to 90% of all marine accidents, corresponding to losses exceeding $1.5 billion annually. To slash accident rates and the expenses associated with them, shippers have explored autonomous ship technologies and automated navigation systems that serve to reduce the human element. Drone technologies are also increasingly being deployed within the commercial maritime industry. While these technologies show promise in reducing accidents, the potential risks in adopting automated systems remain unclear.
Emerging Risk Factors in the Global Shipping Industry
It may sound farfetched, but maritime piracy is alive and well in the 21st century. In fact, piracy in global shipping routes grew to nearly 200 reported incidents in the year 2016. Since then, a multinational naval task force has been deployed to piracy hotspots around the globe, particularly in the Middle East's Gulf of Aden and off Africa's west coast. While piracy has dropped off, it remains a risk for shippers – a risk that can result in injuries, deaths, liability issues, and damage or loss of cargo. Commercial marine insurance coverages must reflect the potential for piracy to interrupt business interests, helping to protect shipping assets from losses.
Another emerging risk is that of cyber criminality. As shippers and cargo vessels rely on complex computer networks for everything from communication to navigation and tracking, cyber criminals have stepped up attacks on these networks. A single cyber incident at the world's largest container shipping firm, Moller-Maersk, cost the company at least $200 million and possibly as much as $300 million. For global shipping companies to manage risks, cyber risk insurance policies and robust information technology standards must be adopted. Risks regarding technology continue to evolve, and the world's cargo shippers need to be aware that what works today may not be sufficient to manage risks tomorrow. Remaining vigilant for emerging risks, not only from technological aspects but also environmental and regulatory issues, is the key to continued success within the global shipping industry.
About Merrimac Marine Insurance
At Merrimac Marine, we are dedicated to providing insurance for the marine industry to protect your clients' business and assets. For more information about our products and programs, contact our specialists today at (800) 681-1998.