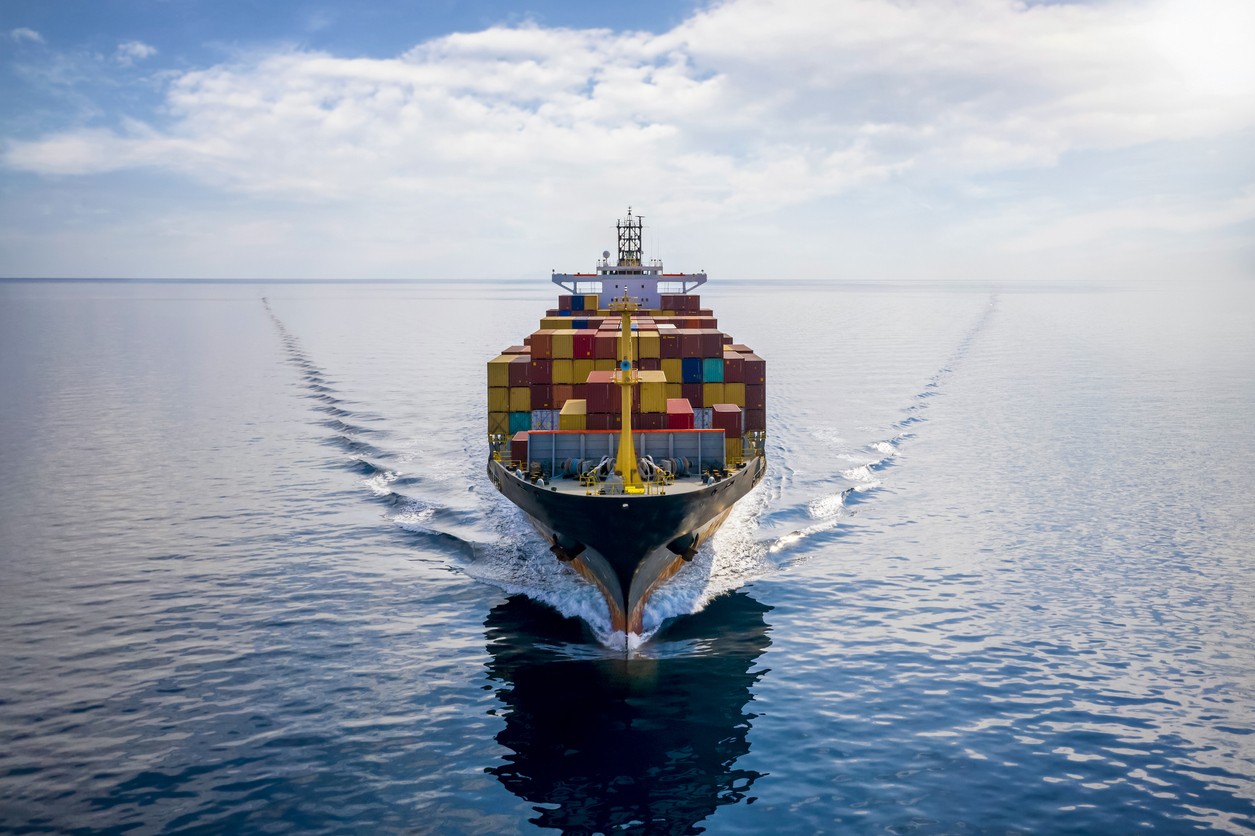 The global shipping industry is collectively responsible for as much as 90% of the world's commercial transport needs. Given this massive operational scale, it's not surprising that it also accounts for almost 3% of the world's total carbon dioxide emissions. And just as expectedly, this has placed the entire industry squarely in the crosshairs of environmental activists.
Shipping firms typically obtain commercial marine insurance to protect themselves from potential liabilities that may result from their operations and policies. But this doesn't spare them from the increasing clamor to take direct action in minimizing their carbon footprints. In particular, there is growing pressure from environmental advocates to impose a carbon levy for shipping companies. In the ensuing push to speed up decarbonization and find new green financing resources, shipping costs are expected to remain at peak levels in the coming months.
Too little, too late
Admittedly, there has been some progress on certain fronts. In particular, the shipping agency for the U.N., International Maritime Organization (IMO), has managed to cut greenhouse gas emissions, at least for the short term.
But even this isn't enough. Environmental advocates‒and even some IMO member countries‒feel that the timeline for reducing carbon output isn't going quickly enough. Consequently, more pressure is anticipated at the upcoming Marine Environment Protection Committee (MEPC) meeting in June 2022.
Stumbling blocks to progress
Misalignment and long-drawn-out negotiations by industry stakeholders are among the obstacles to forward progress. According to Maersk Tankers CEO Christian Michael Ingerslev, regulators will have to develop concrete solutions that can be negotiated by everyone involved.
To be sure, the clamor to reduce carbon emissions has risen steadily over the past several years, and not just in the shipping industry. At the COP26 summit climate change summit held in 2021, several countries pressed for zero emissions by 2050. Among the most hotly contested issues was the 50% reduction of greenhouse gas emissions from ocean vessels.
But some are doubtful that these targets can be met. Faig Abbasov of environmental advocates Transport & Environment fears that negotiations in the coming year will be as slow and painful as they've always been. For Abbasov, having the 175 member nations of the IMO come together to agree on decarbonizing a mammoth economic sector is close to impossible.
IMO plans for the future
In its defense, the IMO claimed some positive developments in the campaign against climate change in 2021. Among these is the implementation of new regulations that improved the energy efficiency of ocean vessels.
The IMO also announced the ongoing development of a revised greenhouse gas reduction strategy, which should be completed in 2023. As the organization's air pollution and energy efficiency chief Roel Hoenders said, a willingness to take direct action will speed up the process considerably.
Other IMO plans include the creation of an R&D fund aimed at developing new technologies to meet carbon reduction objectives on schedule. The discussion is set to resume later in 2022, although a $5 billion budget has already been proposed for the project.
The effects of climate change on developing countries
Amid all this discussion, one issue that has cropped up is the effects of climate change on poorer countries. One of the most heavily affected is Pakistan, which ironically produces much fewer emissions than most IMO member nations. Despite this, the country has been hit especially hard by climate change.
The country's problems are compounded by its relative lack of resources to conform to the planned carbon-reducing regulations. As Federal Minister of Maritime Affairs, Ali Haider Zaidi said, countries such as Pakistan don't have the financial capability to build the necessary infrastructure required under IMO guidelines. For the minister, developed countries should be expected to foot most of the bill.
Pakistan isn't the only one feeling the crunch. Altogether, the global shipping industry will have to raise a whopping $2.4 trillion to meet the net-zero emission objectives slated for 2050. Furthermore, another $500 billion is needed to meet the goals set for 2030.
Raising the needed funds won't be easy. According to Marine Capital's chief executive specialist asset manager Tony Foster, banks in Europe and the U.S. will have to meet established sustainable finance criteria. For Foster, the main challenge is to find the means to finance initiatives that meet these requirements.
Pilgrim Global founder Darren Maupin echoes this sentiment. For him, investing in a 25-year asset is fraught with risk, considering that no one knows what resolutions the IMO will pass in the next several years.
About Merrimac Marine Insurance
At Merrimac Marine, we are dedicated to providing insurance for the marine industry to protect your clients' business and assets. For more information about our products and programs, contact our specialists today at (800) 681-1998.