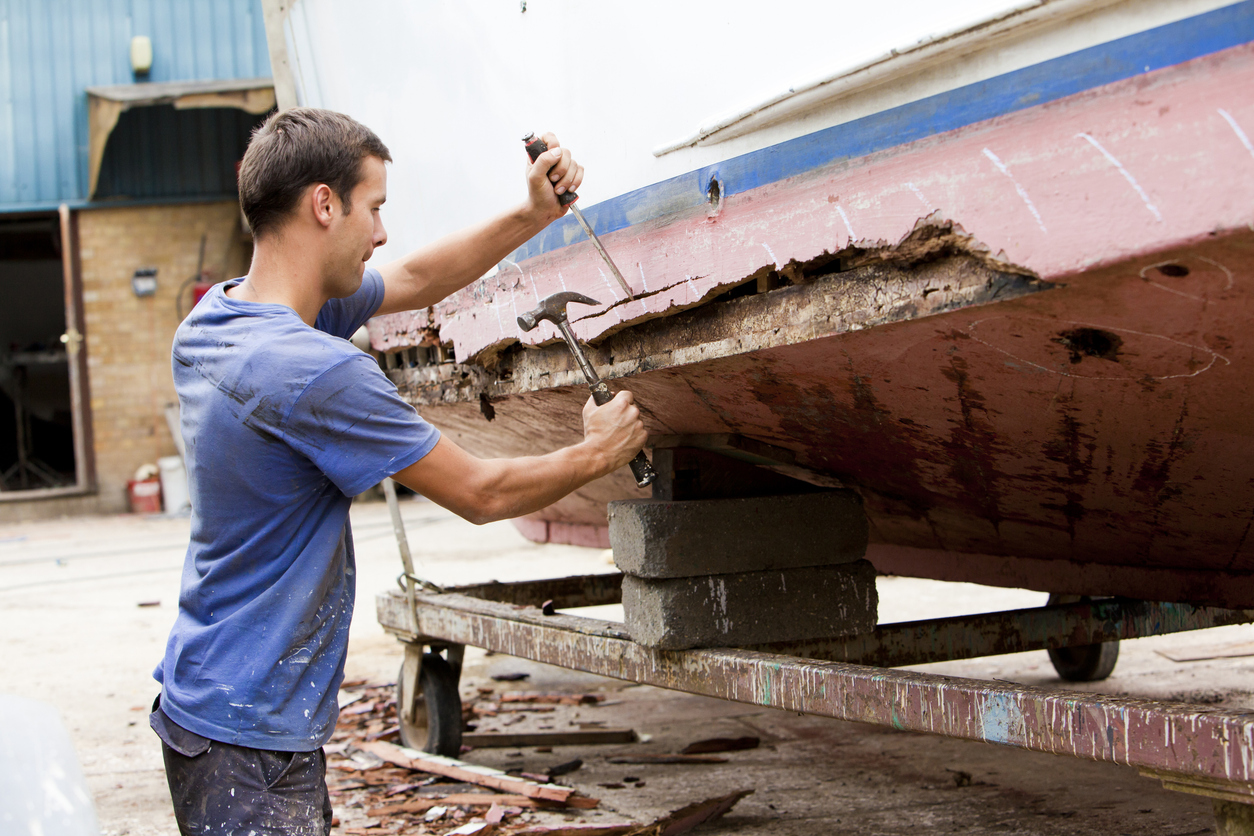 How Boat Builders and Owners Should Prepare for Storms
Boat builders should always consider bad weather when they are constructing new vessels. It's a question even experienced boat builders and owners ask themselves when the sea starts to churn. No matter how well-crafted the watercraft is or how skilled the operator is, the truth is that no boat is truly safe from the unpredictable nature of the weather.
But there are methods to minimize the risk of boat damage. From insuring boat builders and monitoring weather broadcasts to maintaining an inventory of all items, boat builders and owners can ensure they and their vessels are safe during the storm season.
What is Boat Builders Insurance?
Boat builders insurance, or marine builder's risk insurance, covers boat building operations' unique risks and liabilities.
The specific terms and conditions of boat insurance policies vary between insurers, so reviewing the policy wording carefully is essential. However, a Boat Builders Insurance Policy generally provides comprehensive coverage, commonly referred to as "All Risks," for physical loss or damage to vessels under construction. 
The Physical Damage section of the policy may include specialized provisions for certain costs, such as:
Launching operation failure

Faulty design

Transit coverage

Repair or replacement of defective parts
Boat Builders Must Plan Efficiently 
When a boat is in a marina, boat owners must acquaint themselves with its storm plan and communicate their own preparedness measures. 
Additionally, it is essential to recognize that marinas have limitations, and there may be instances where they cannot haul out all the boats from the water for various reasons. In such situations, out-of-town boat owners may find it beneficial to appoint a local captain or caretaker who can assist in executing or overseeing specific aspects of their plan.
Secure the Boat 
The boat owner can tether the vessel and store it far from coastal areas susceptible to flooding. 
Secure, stabilize, and remove unnecessary items from the boat before transportation, and conduct regular inspections and maintenance on the vessel throughout the hurricane season.
Improve Mooring or Docking Location
If taking the boat out of the water is impossible, plan how to improve its docking or mooring location. First, double up all the lines and ensure they are in good condition and long enough to handle any potential storm surge. Then, carefully check the cleats and the condition of the dock where the boat is. Consider adding extra lines around fixed pilings for added security. Use chafe gear to protect the lines from sharp or rough edges, and install additional fenders to prevent damage to the boat's hull.
Consider using additional anchors if the vessel is on a mooring or another water-based location. A three-point anchorage helps in crowded mooring fields, while a single-point mooring works best when there is plenty of space around the boat.
About Merrimac Marine Insurance
At Merrimac Marine, we are dedicated to providing insurance for the marine industry to protect your clients' business and assets. For more information about our products and programs, contact our specialists today at (800) 681-1998.