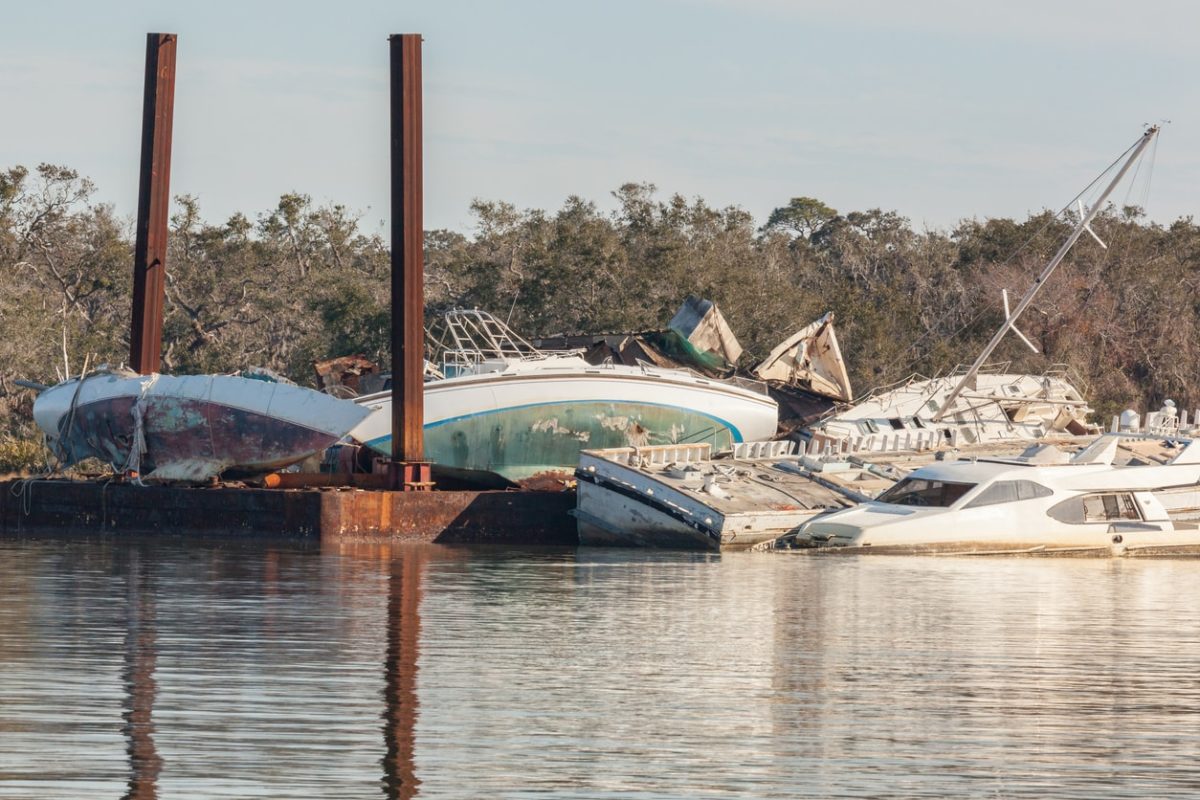 The 2018 Atlantic hurricane season is upon us until the very end of November and with the latest strike of Hurricane Michael, many are still reeling from the impacts of these powerful natural disasters. Hurricane Michael wreaked havoc for those in the Florida panhandle, with over a million people initially left without power across four states and a death toll of 32 (15 in Florida's Bay County), according to reports from CNN. It's likely that your boat dealer clients' boats and business have been affected by this hurricane, and with the end of the season upon us, it's time to prepare for the next step.
Having to get your client's boats and business back into shape doesn't have to be a hassle. Having a backup plan in place where one can evacuate and recover is absolutely key. As a recreational marine broker, there are some ways that you can help your clients through the recovery process so they can have their businesses back up and running with minimal disruption. Here's some other ways boat dealers can recover their boats after a hurricane, adapted from BoatUS.
First, get permission. It's always imperative to get permission before heading into a marina or boat storage facility. There's no end to the list of hazards that are in there, including exposed wires and spilled fuel. Also, don't smoke, and don't climb in boats that have piled up together or are dangling.
Remove valuables. Washed ashore? Remove as much equipment as possible and move it to a safe place to shield it from vandals or looters. Put a name, telephone number, address and email somewhere obvious on the boat. Then add a "no trespassing" sign.
Minimize further damage. The best thing that can be done is trying to prevent further damage to the vessel, by minimizing exposure to the weather. Things that can be done include covering it up with a tarp or boarding up broken windows or hatches. The next thing that needs to be done is drying out the boat as soon as possible. This can be done with the power of the sun or utilizing electric air handlers. Wet materials such as cushions must be removed and kept for insurance claim purposes. Sure, the storm has passed. But that mold has just started to grow.
"Pickle" wet machinery. It's no secret that wet machinery must be pickled. Engines and other machinery that get submerged or wet should be "pickled" by effectively dousing the engine with freshwater and then filling it with diesel fuel or kerosene.
Consult your insurance provider. What happens if you boat isn't movable and needs to get picked up by a salvage company? That's when the insurance provider steps in. Make sure to instruct your clients to not sign anything about salvage or wreck-removal without getting approval from their insurer first. Going on without the knowledge of the insurance provider could prove disastrous, jeopardizing coverage.
About Merrimac Marine Insurance
At Merrimac Marine, we are dedicated to providing insurance for the marine industry to protect your clients' business and assets. For more information about our products and programs, contact our specialists today at (800) 681-1998.