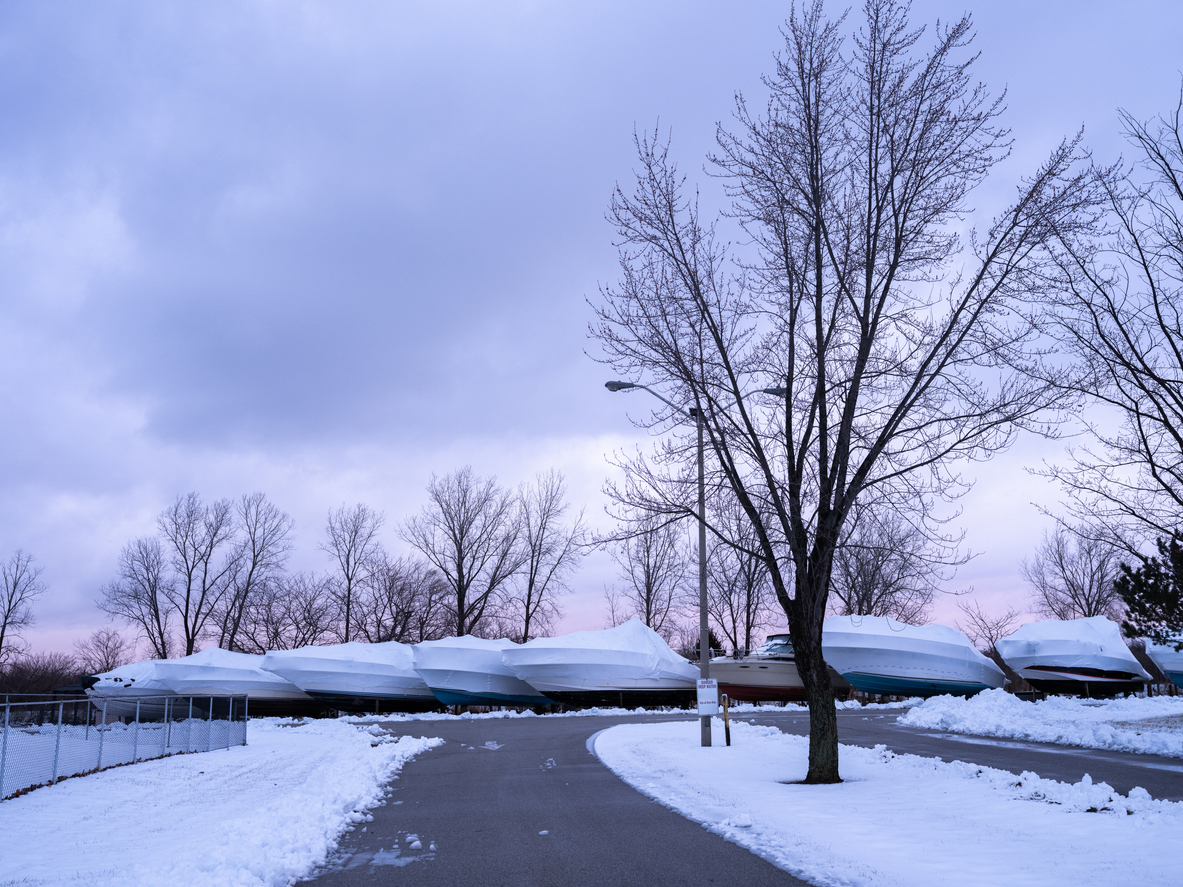 How to Store a Boat for the Wintertime
Water lovers should know how to store a boat for the wintertime and find methods to do it correctly without issues. In many areas around the country, the winter also heralds the end of the boating season. Many experienced boaters have realized that boating and winter don't go together. It means that those who live in cold climates will have to pack away their boats for a few months.
It brings up the issue of storage. It is a significant concern as the cold and frost can wreak havoc on even the hardiest boats. 
Store a Boat: What to Do
Here are some suggestions to help boat owners and marine manufacturers with their storage concerns. Read on for guidance on safely preparing boats for winter storage so they will be in tip-top shape in the spring and summer.
Do a Thorough Cleaning
Owners should clean their boats thoroughly before storing them away for the winter. Also, it will prevent unwanted mildew and stains, which can occur if the owner leaves the vessel in its current condition throughout the cold season. 
It is vital to scrub the grime and dirt built up over the past several months. The floors and seat cushions should also be power washed to ensure they are spotless before the vessel goes into storage.
An owner does not want to take the boat out after thawing only to find the seats and other areas dirty and unpleasant use.
Storing a Boat on a Trailer at Home
For many boat owners, storing the boat on a trailer at home is the most accessible and affordable option. 
Professional Outdoor Storage 
Of course, owners can also opt for professional outdoor storage if they don't want a boat taking up space on their property. Marinas often provide outdoor storage as a less expensive alternative to covered storage. 
Professional outdoor storage typically consists of an open space cleared of trees and other objects that might damage the vessel. Many places offer shrink wrapping for added protection and will seat the vessel with a high pitch to not let snow build up on top of the tarp. Some marinas will even help customers prepare their boats for the next season.
Check Any Electrical Equipment
Exposure to cold weather can damage electrical equipment when exposed to cold weather for long periods. Before storing a boat for the winter, it is vital to check all electrical devices and appliances to ensure they are working efficiently. 
Owners should unplug everything before packing away the boat for the winter. Making a list of all electrical equipment will make it easier to ensure that there aren't any frayed wires.
Remove the Battery
Owners should ensure they have a fully charged battery if they use the vessel frequently during the summer. When an owner leaves the battery in the boat during storage, it may be dead when the spring arrives. 
It's a good idea to remove their battery and keep it somewhere warm and dry. Plugging it into a trickle charger will help keep it in good condition over the winter.
About Merrimac Marine Insurance
At Merrimac Marine, we are dedicated to providing insurance for the marine industry to protect your clients' business and assets. For more information about our products and programs, contact our specialists today at (800) 681-1998.