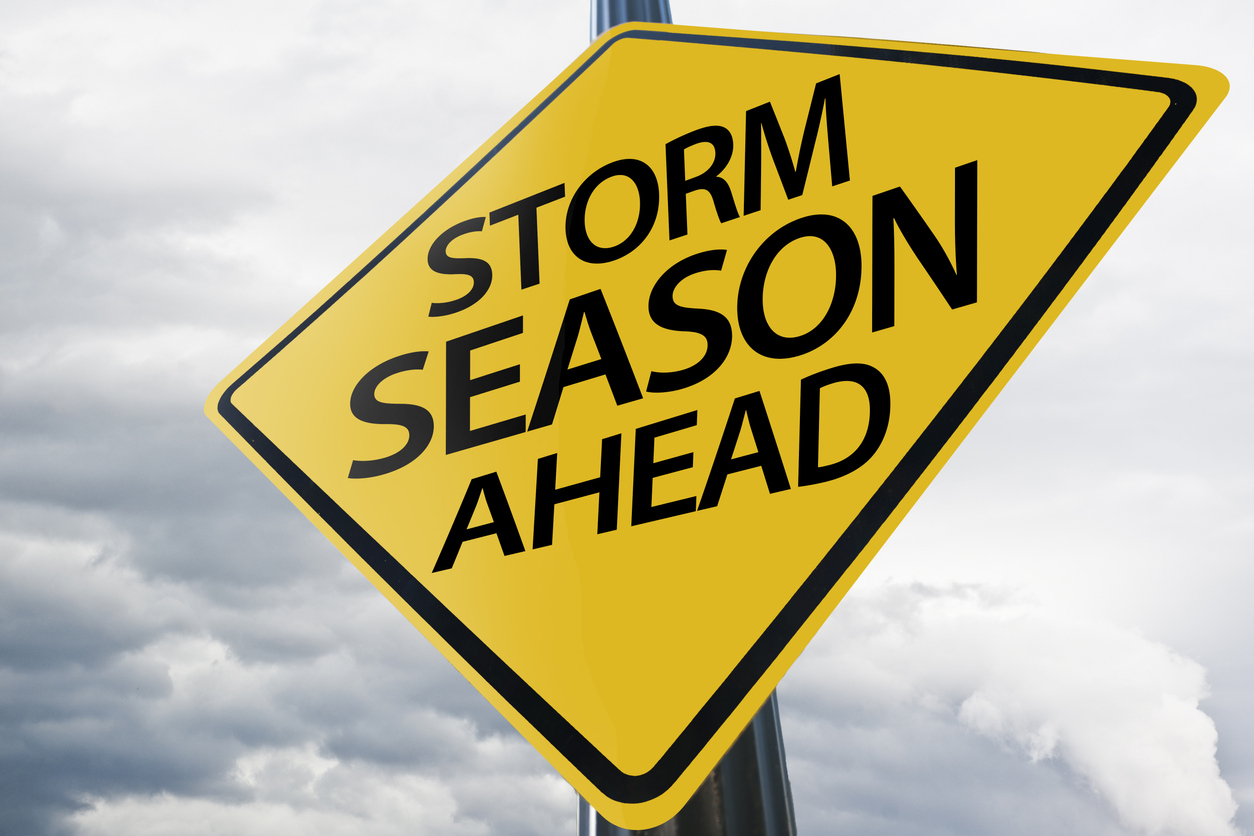 Hurricane Insurance Guide for Recreational Marine Clients
With the 2020 Atlantic hurricane season winding to a close, it can be valuable for insurance agents to reach out to clients to discuss recreational marine insurance. This insurance is designed to protect boat owners from the expenses associated with property damage or loss, including losses due to adverse weather events. By getting recreational marine insurance squared away now, boat owners can better prepare for whatever perils lie ahead in the coming boating seasons.
An Active Hurricane Season
Hurricane researchers predicted a higher-than-average season for 2020, and although their predictions seemed pessimistic, the reality turned out to be much more devastating. In fact, the 2020 hurricane season in the Atlantic Ocean spawned storms late into November, making it the most active season on record. Before the season started, eight storms were predicted to reach hurricane strength; as of mid-November, there were 30 named storms with 13 of those reaching hurricane strength. Six of the 13 hurricanes were classified as "major", reaching Category 3 or higher on the Saffir-Simpson wind speed scale.
12 named storms made landfall in the United States, of which six were hurricane strength. Winds and wave activity created billions of dollars in property damage, including the damage or loss of thousands of recreational and commercial vessels. The insurance industry has already experienced an alarming number of claims, with more to follow as damage from late-season storms is assessed.
Preparing Boat Owners for Adverse Weather
During the hurricane season, boat owners know that preparation is key to protecting their investments. In addition to the peace of mind afforded by recreational marine insurance, boat owners can take several steps to ensure their boats can ride out any storm. This preparation is not only for hurricanes; it can be implemented for foul weather at any time of year. The National Boat Owners Association (NBOA) has put together a checklist for boaters. Preparation includes:
Having a preparation plan ready to go for securing boats and boating accessories when needed.
Trailering boats and moving them to inshore locations if possible. Non-trailerable boats can be moved to safe areas inland or secured in marinas.
Removing equipment and loose items from boat decks and stowing them below or in an off-site location.
Ensuring adequate anchoring and tethering of vessels in boat slips, marinas, or in boat basins.
Deploying fenders and chafe guards to prevent contact between lines, boat hulls, and structures like docks or pilings.
Compiling records of the vessel and its equipment, including recent photographs, ownership documents, and insurance information. These records should be stored in a safe location away from the boat.
Recreational Marine Insurance: The Foundation of Risk Management
Even with preparation against hurricane activity, boat damage and loss can and does occur. To protect boat owners' investments, recreational marine insurance policies form the foundation of risk management. Policies are available to cover a broad range of risks and boating scenarios, but their primary goal is to provide financial protection in case the boat is damaged or lost due to natural and manmade events. As insurance agents, you have a solid understanding of the types of coverages your clients need. Addressing any gaps in coverage or adjusting coverage limits is a good practice at any time of year – this helps cement the relationship between you and your boat owning customers. Boat owners may be eligible for discounts if certain equipment or training is added during the year. With ever-shifting risk profiles, a current and comprehensive recreational marine insurance plan is well worth the expense.
Do not forget about your other boating-oriented clients during the boating season. Recreational marine insurance products and services are also available for:
Boat and personal watercraft (PWC) dealerships
Boat builders
Marine vessel and equipment repair operations
Marine manufacturers
Marinas and yacht clubs
With the right insurance and the help of an experienced recreational marine insurance professional, hurricane season is not as daunting. Boat owners know that their investments are protected no matter what nature dishes out and are ready to face the challenges and risks of next year's hurricane season.
About Merrimac Marine Insurance
At Merrimac Marine, we are dedicated to providing insurance for the marine industry to protect your clients' business and assets. For more information about our products and programs, contact our specialists today at (800) 681-1998.