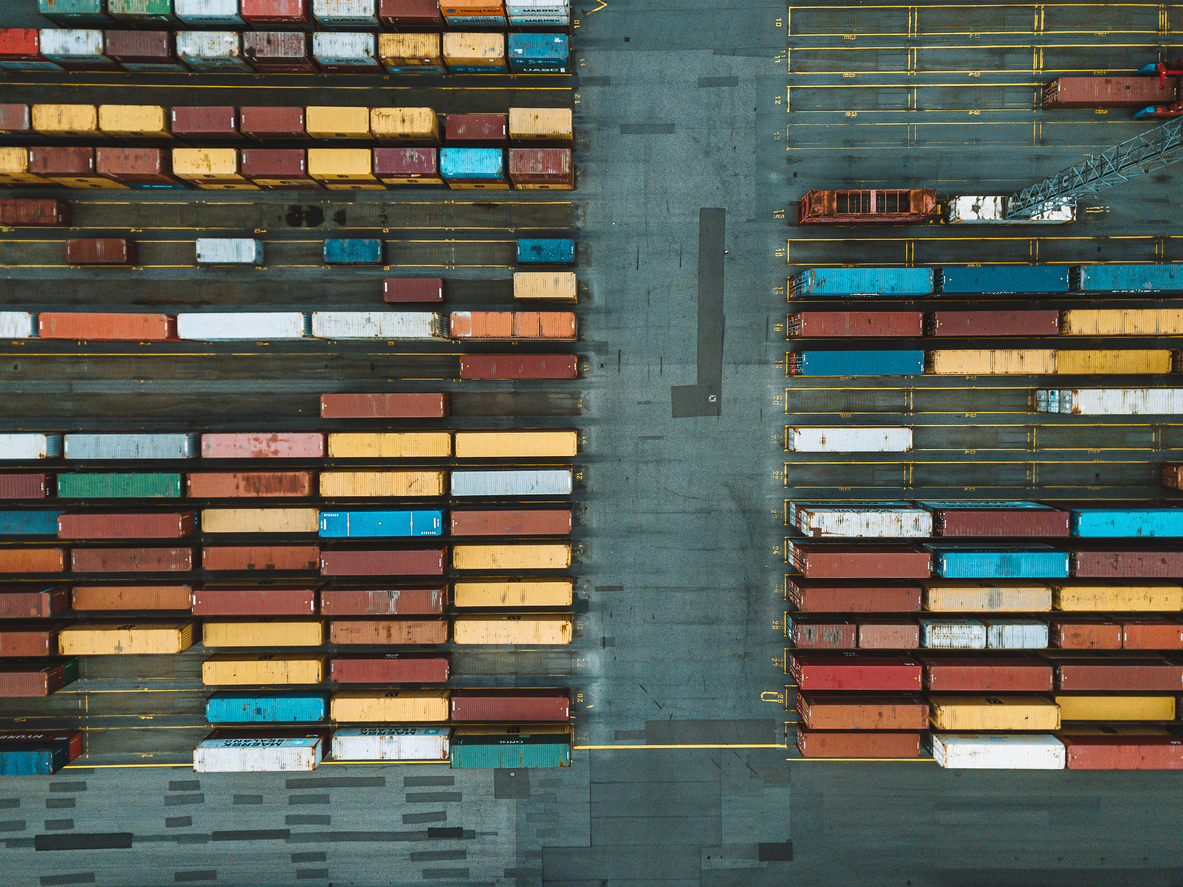 The Impacts of COVID-19 on Commercial Shipping
The commercial shipping industry is responsible for transporting millions of tons of cargo each year. With cargo shipped from foreign and domestic manufacturing or production centers to retail centers around the globe, commercial shipping is the lifeblood of world commerce. As in many other business sectors, the COVID-19 pandemic has had outsized effects on the commercial shipping industry. Understanding the factors behind these effects is crucial from a risk management standpoint; this knowledge supplements the protections of commercial marine insurance. Let's take a closer look at the impacts of COVID-19 on the commercial shipping sector.
Commerce Plummets, Trade Volume Follows
Business data aggregator Geotab first started studying the impact of COVID-19 on commercial transportation, including the shipping industry, in March, 2020. Set against baseline data from February 1 to March 15, 2020, transportation analysts saw a steep decline in commercial transportation activity beginning on March 16. Commercial transportation activity includes factors like cargo volume, trip volume, fuel consumption, and trip miles.
Declines in activity included:
Canadian operations at 84% of normal activity.
Maritimes operations at 74% of normal activity.
S. operations at 85% of normal activity, on average.
S. Federal Region II, including New York, New Jersey, and Puerto Rico, at 70% of normal activity.
In the face of these dramatic declines, commercial shippers must ensure the coverage of their commercial marine insurance reflects existing and unforeseen risk exposures. Insurance protection is the foundation of risk management for the sector, allowing shippers to protect their assets regardless of market conditions.
What Caused a Decline in Commercial Shipping Activity?
The above drops in commercial transportation activity, including that of commercial shipping, coincided with widespread stay-at-home and social distancing orders both in the United States and abroad. Commerce in many countries ground to a virtual halt, expect for commerce associated with certain essential commodities like food, fuel, and medical supplies. In fact, essential commodities saw very small declines as compared to normal activity averages.
As pandemic-related restrictions begin to be lifted, shipping industry analysts suggest that commercial transportation activity will return to pre-COVID levels. Still, there is some concern that a second wave of the virus will negatively impact cargo and trip volume, particularly from world ports near major manufacturing and production centers.
Positive Impacts of COVID-19 on Commercial Shipping
Not all of the effects of COVID-19 have been negative. According to researchers at Geotab, cross-border trip and wait times have dropped. Even though cargo and trip volume has decreased, waits at border stations between the United States and Canada are a fraction of pre-pandemic levels. The good news here is that transportation activity between borders is increasing and will continue to do so as the pandemic restrictions are lifted.
Port activity is also on the rise, and has been an early mover in terms of recovery. Despite a sharp downturn in port volume activity in the early part of 2020, overall traffic has returned to near-normal averages as early as April. Just like cross-border transportation activity, ports will continue to see improvements as the pandemic winds down.
The impacts of COVID-19 on commercial shipping have pointed to the need for robust, comprehensive commercial marine insurance coverages. Specialty marine insurance providers have reported a surge in interest from shippers that wish to update their policies or desire the addition of more coverage options. Commercial marine insurance serves as the bulwark against market shifts that can threaten financial assets. With the right policies and coverages in place, commercial shipping companies can weather any storm.
About Merrimac Marine Insurance
At Merrimac Marine, we are dedicated to providing insurance for the marine industry to protect your clients' business and assets. For more information about our products and programs, contact our specialists today at (800) 681-1998.