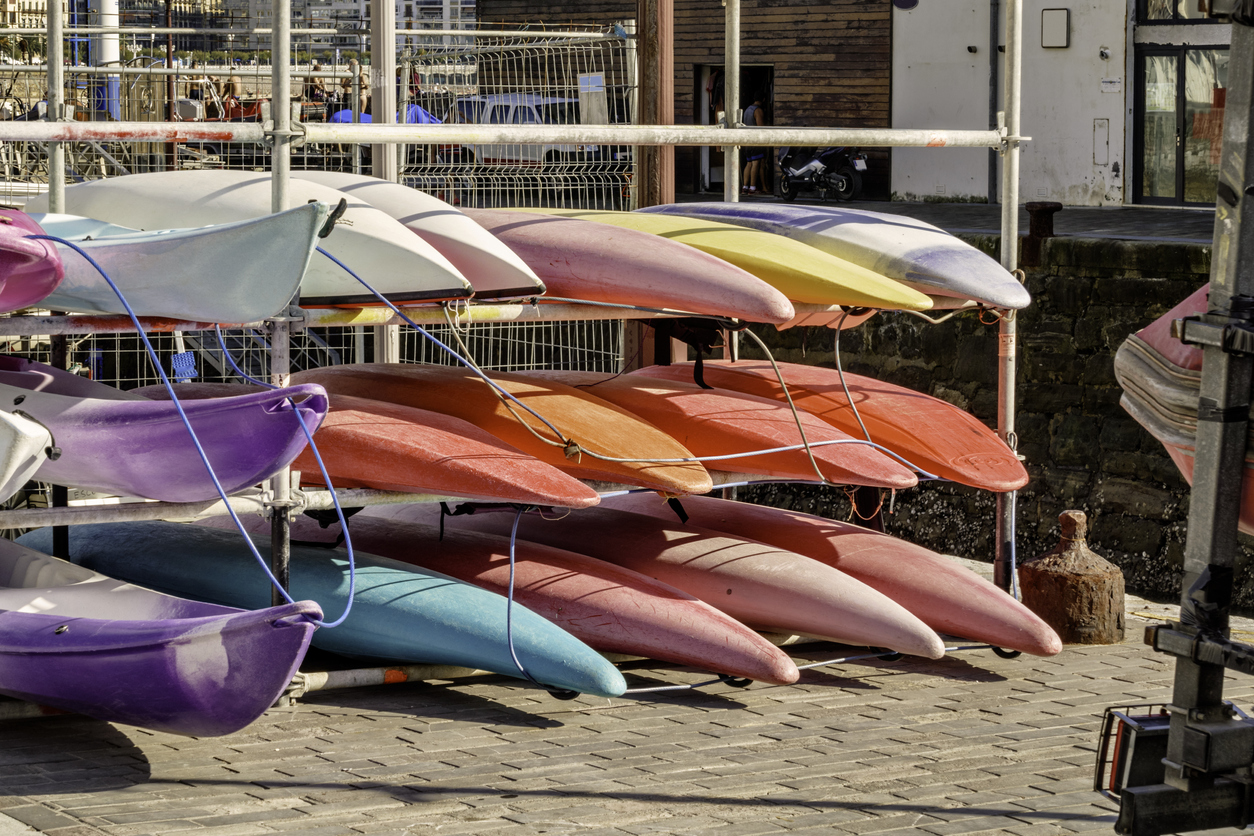 Across the country, boat rental and boat touring operations provide easy access to the water for hundreds of thousands of people each year. Many marinas and yacht clubs maintain fleets of rental boats or other watercraft, allowing those with little experience to try their hands at navigating a vessel. Boat rental businesses, however, face significant risks. Managing those risks often requires comprehensive insurance coverages, protecting watercraft, property, and personnel. In this guide, we will explore the best insurance policies for boat rental businesses, including mandatory and optional coverages.
Risks in the Boat Rental Industry
Before diving into insurance for boat rental companies, it is important to understand the everyday risk exposures this industry deals with daily. On the surface, boat rentals seem relatively straightforward – a customer checks out a boat, fills out safety information, signs a contract, and happily heads offshore. In reality, the business is far more complex. Boats are expensive, and their rental users do not always have a lot of experience handling them. Together, this can be a recipe for financial disaster. Common risk exposures include:
Collisions with stationary objects (docks, pilings, marker buoys)
Collisions with other vessels
Slip and fall injuries
Property damage
Drownings
Fires
Environmental pollution, spills or discharges
If someone who rents a vessel from a boat rental company causes or is involved in an accident, or the renter or passengers of the vessel are injured, the business may be liable for medical expenses, property damage or loss, vessel repairs, and legal claims. These expenses can devastate a company's financial stability and may cause the loss of the company owner's personal assets.
Boat Rental Liability Insurance: Managing Risks with Comprehensive Coverage
Now that we have taken a look at some of the common risks experienced by boat rental companies, it is time to explore insurance protection. First, boat liability insurance is designed to cover certain classes and types of rental craft, including:
Powerboats
Sailboats under 26' in length
Houseboats up to 65' in length
Human-powered vessels (canoes, kayaks, paddleboards, and pedal boats)
Jet boats
Personal watercraft (PWCs) like Jet Skis, Skidoos, and wave runners
Insurance policies for the boat rental industry typically provide three major areas of coverage:
Watercraft Coverage – this area of coverage protects against the expenses associated with bodily injury or property damage while a rental customer is operating a vessel.
Hull Coverage – designed to cover losses associated with the vessel itself if it were to become damaged or destroyed during a rental.
Premises/General Liability Coverage – protects the rental business from a wide range of liability risks on the rental premises, including slip and fall or other injuries. Some liability policies also include defense against expenses incurred in legal claims against the boat rental company.
These three major areas are typically customizable, offering boat rental company owners the flexibility to gain protection against unique risk exposures and to fit the specific needs of the operation.
It is important to note that in some cases, certain insurance coverages must be obtained before a rental company can do business with customers. Boat rental companies should carefully review all applicable laws and guidelines, including regulations mandated by the U.S. Coast Guard, local/state law enforcement agencies, and business licensing organizations.
How Much Boat Rental Liability Insurance is Necessary?
The costs associated with boat rental insurance can vary due to many factors, including the value of rental vessels, the size of the rental fleet, the business volume of the operation, and the company's physical location. Boat rental companies with more significant risks may expect to pay higher premiums. Insurance agencies that specialize in boat rental insurance can help to answer any questions and to develop a quote. Boat rental companies can rest assured that with the right insurance coverages, their business and personal assets are protected from risks.
About Merrimac Marine Insurance
At Merrimac Marine, we are dedicated to providing insurance for the marine industry to protect your clients' business and assets. For more information about our products and programs, contact our specialists today at (800) 681-1998.