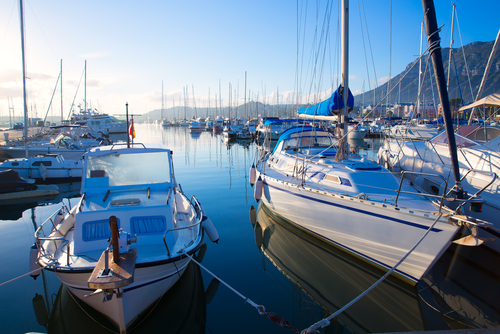 Keeping a boat in the water rather than storing it away can pose some significant risks. While choppy water and harsh weather can damage the surface of the boat, it is imperative to take the proper precautions to protect the vessel. Ensure your clients are covered with a comprehensive Recreational Marine Insurance Program.
Below Water Openings
According to Boat U.S., the boat must be left in the water, all thru-hulls, except those for cockpit drains, have to be protected by closing all seacocks and gate valves. If there are certain openings that cannot be shut, it should be stored ashore during the harsh winter months. Remove any excess water after the gate valve has been shut, as well. Further, is the thru-hull is constructed of plastic, store it for the winter as this weak material is more likely to succumb to the elements.
Docklines
While the standard nylon lines absorb shock and allow some movement to the vessel, it also causes some chaffing. Since the boat will be left at the dock for a long period of time, chafe guards should be used to protect the lines.
Exhaust Ports
Plug ports so snow, rain, and ice cannot penetrate the interior. This step also prevents any critters from finding their way into these ports and taking shelter from the cold or causing interior damage.
Bilge Pumps
Clear out the pumps before leaving the boat all winter. Any oil or debris can interfere with its operation when the main panel is off. Next, add in some antifreeze to coat the interior and prepare it.
At Merrimac Marine Insurance, LLC, we strive to protect your clients' investments. Our coverages, backed by years of expertise and excellence, seek to provide a personalized experience for our clients. For more information on how our products can serve you, contact us today at (888) 344-1687.