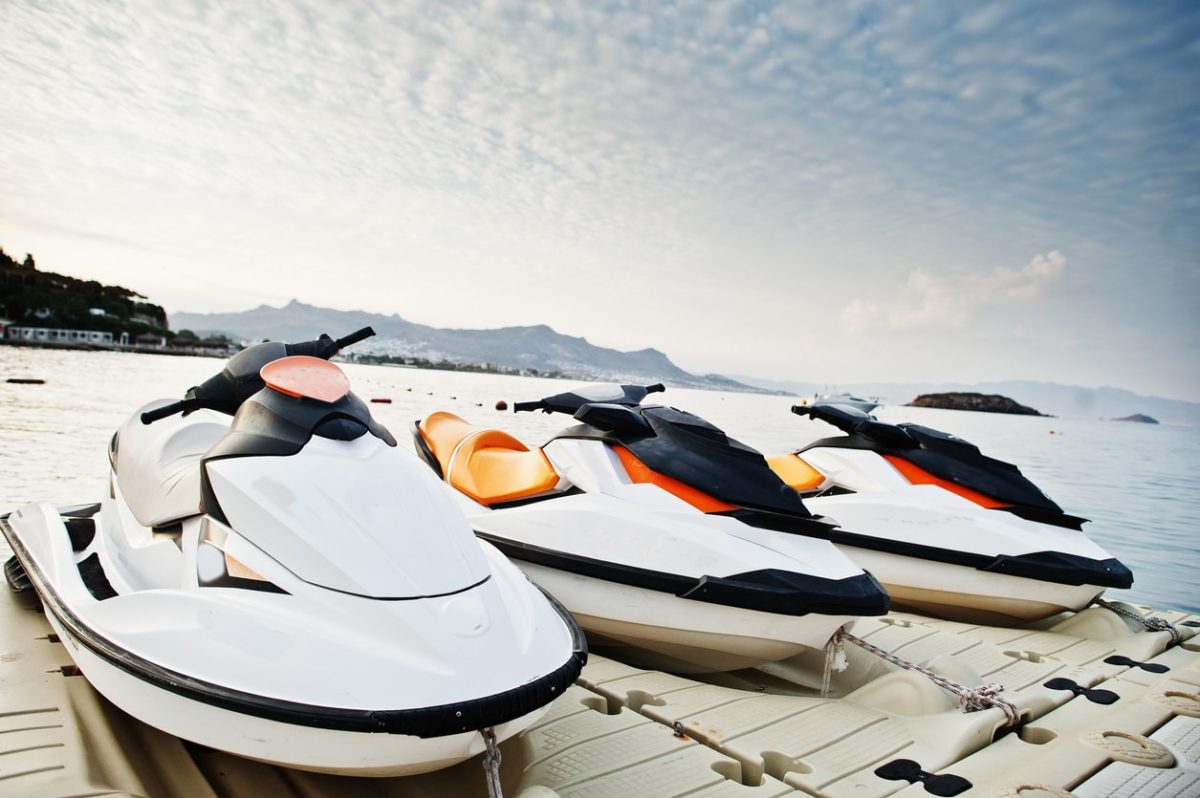 Jet ski rentals can be lucrative for any of your clients who operate businesses near the water. Whether they have a full-scale watercraft rental company, or they simply rent out jet skis as a small portion of their business, these small and easy-to-use watercraft are a big draw for vacationers and locals alike. Jet skiing is fun, easy to learn, and for many, worth the price of a rental. But jet ski safety begins with comprehensive jet ski rental insurance—and that's where you come in! Keep reading to learn more about jet ski rental safety and how you can help your clients enjoy peace of mind with a business insurance policy that is tailored to fit their individual needs.
Jet Ski Safety Risks to Avoid
Education is key when it comes to preventing jet ski accidents. As a specialized insurance agent, it's also important that you go above and beyond to learn about the different risks your clients come up against each day. Some of the biggest safety practices that every watercraft rental client should consider when mapping out their insurance policy include:
Jet Ski Right of Way
Recreational boats, commercial vessels, and fishing boats always have the right of way in the water. Jet ski operators should always keep to the right when approaching oncoming craft to help avoid an accident.
Beware of Other Water Users
While it's easy enough to spot an oncoming boat, jet ski operators also need to be aware of swimmers, surfer, and other people in the water. Collisions are the most common type of jet ski accident but when operators are aware of others in the water, they can greatly reduce their risk of a crash.
Proper Operating Speed
Typically, speed limits in the water are set by local regulations or by-laws. However, that doesn't mean that jet ski operators will be aware of the speed limit rules. Your clients need to post this information clearly for their customers to see in an effort to reduce the risk of accidents on the water.
Renters Must Wear Safety Equipment
The best way to avoid injuries while operating a jet ski is to pay close attention to the operation rules, as well as wearing an approved life jacket and eye protection. Additionally, deck shoes, tennis shoes, and gloves can all make operating the jet ski much easier. If your clients want to go one step further, they can also supply safety whistles for their customers.
Educate Your Jet Ski Rental Clients
Safety on the water begins with a comprehensive jet ski rental insurance policy. So, be sure to educate your customers about the many benefits of investing in coverage that they can count on to protect their business.
About Merrimac Marine Insurance
At Merrimac Marine, we are dedicated to providing insurance for the marine industry to protect your clients' business and assets. For more information about our products and programs, contact our specialists today at (800) 681-1998.