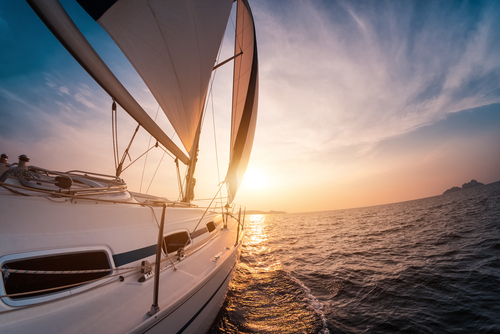 Making Your Dealership an Online Destination
It should come as no surprise to learn that many of your customers will view your website before deciding to visit your dealership in person. As this serves as your first impression, it's critical to create an easily navigable website and to convince the customer to shop with you. In fact, according to Forrester Research, 50% of potential sales are lost because online shoppers can't find information. Therefore, here is some pertinent information to include on your website in order to become a strong online destination and boost your sales tenfold. Even more importantly, ensure your operation is secured with a customized Boat Dealer Insurance program.

Accurate information.
Address, contact information, and accurate product information should be included on the website. If customers cannot find the basics, they are likely to go with your competitor instead. Double check that everything is correct so that you don't prevent a potential customer from reaching out and taking the next steps with your dealership.

Up-to-date inventory.
There's nothing that will disappoint a potential lead faster than having to tell them the boat they are interested in has just been sold. Therefore, keep your online inventory up-to-date to avoid calls from customers interested in boats you've already sold. Update your website regularly to remove sold units, and be sure to post new units on your website as soon as possible, explains Marine Marketing Tools.

Consistency.
Ensure the website's signage, coloring, and logos are consistent with your brick and mortar location. This will help to ensure that the customer is visiting the right website and can assist in promoting your brand.
In addition, be consistent with labeling departments on your site. For example, if your repair shop is called "maintenance" at the store, ensure your website tab has the same label.

About Merrimac Marine Insurance
At Merrimac Marine, we are dedicated to providing insurance for the marine industry to protect your clients' business and assets. For more information about our products and programs, contact our specialists today at (407) 551-0174.