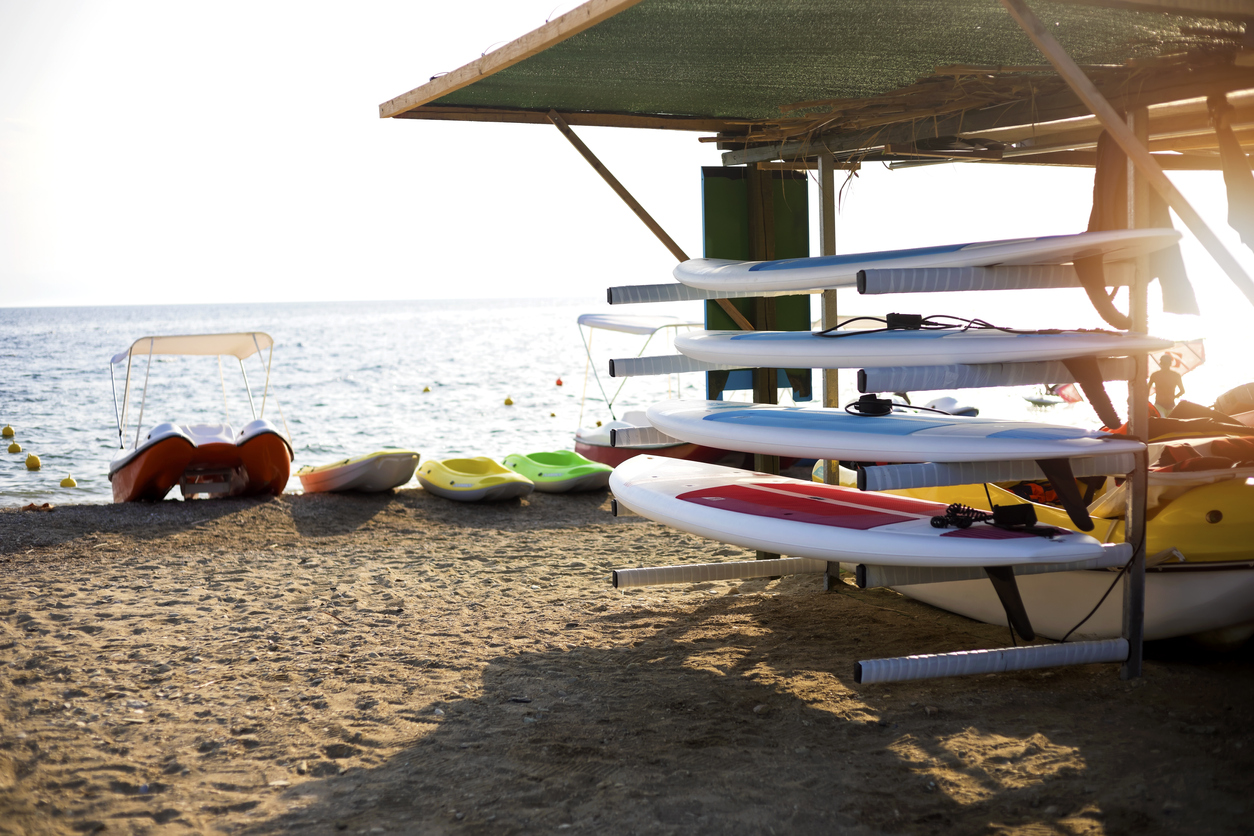 During the warm months of spring and summer, people across the country flock to the water to enjoy outdoor activities. For marina owners, boat rentals are a popular way of attracting new customers and to generate income. Marinas and yacht clubs commonly operate small fleets of rental watercraft, including sailboats, powerboats, and personal watercraft (PWCs). Having boats for rent is only one piece of the puzzle, however; how rental options are marketed can help generate interest and business growth in this potentially lucrative segment of the recreational marine industry. Here's a look at proven marketing strategies to take your boat rental operation to the next level.
Strategy #1: Online Visibility
In the modern business world, a website is the foundation of any company's marketing efforts. Websites are relatively inexpensive to launch, and they can provide a wide range of information about your boat rentals, boat tours, and services. Websites also allow you to tell your company's story: what it is, what it stands for, and what it offers to visitors. Because a great customer experience hinges on eliminating surprises, websites can be used to share details on:
Contact details
Directions
Parking information
Area attractions
Products and services available
Accessories available to enhance the experience
Detailed photos of boats and watercraft to rent
For boat rentals or tours, it is a great idea to include an online booking system to the website. This gives site visitors an easy way to make a reservation with your company.
Strategy #2: The Power of Social Media
It is no secret that social media has revolutionized the online marketing industry. Platforms like Twitter, Facebook, and YouTube offer an incredible range of cost-effective or free marketing tools to companies. Better yet, they also direct personal interaction with followers. Boat rental companies can quickly share photos and videos with others, including the boats available and some of the sights to be seen if an individual were to rent a craft. Satisfied customers can share their experiences with others through liking and following your company's page. This has a powerful effect on bringing in new customers. In simple terms, boat rental companies cannot afford to overlook the potential that social media marketing represents.
Strategy #3: Leveraging SEO
No matter how great your website and its features, if it cannot be found by potential customers, your efforts have been wasted. This is the role of search engine optimization (SEO), the key to improving online search visibility.
With over 90% of people turning to the Web to research companies before making a purchase, SEO makes strong economic sense. The better your company appears in search rankings, the more likely a Google or other search user is to click through to your website. SEO professionals can help create a campaign to boost online search visibility while improving the website visitor experience.
Strategy #4: Building the Brand
Brand building is the principle of sharing your boat rental company's story with others. Brand building is also a fundamental aspect of digital marketing – the more familiar your company is with consumers, the more likely you are to see increased business growth.
Take advantage of free services like Google My Business, social media, and industry blogs or newsletters to help get the word out about your business offerings. The key to branding is consistency; by developing a coherent message and "feel" across platforms, you help to build trust and authority in your company.
Strategy #5: Supporting the Business Through Positive Reviews
Did you know that businesses with excellent online reviews see about 30% increases in customer spending than those companies with lukewarm or poor reviews? Third-party review sites have a powerful influence on consumer habits, meaning that these reviews can enhance business growth, or they can damage it.
The first step, of course, is to establish a business operation that puts customers first. The better the experience, the more likely a customer is to take the time to leave a 5-star rating on Yelp, Google, or Facebook. The experience can be enhanced by:
Keeping facilities and watercraft clean and in perfect operating condition.
Anticipating customer needs, including what to wear, what to expect, and what to bring (or leave onshore).
Providing transparent information on boat rental pricing and the costs of add-ons right on the company website.
No matter how great your boat rental or boat touring business experience is, there will always be customers who leave negative reviews. Managing those reviews can help minimize any impact felt; respond directly to reviewers, address the negatives, and learn from the experience. A bit of goodwill goes a long way toward resolving negativity in the boat rental business.
Finally, creating an incentive or rewards program for people who leave positive comments can help boost your ratings immensely. With reviews and with the other strategies illustrated above, you really can take your boat rental operation to the next level, enjoying continued success for years to come.
About Merrimac Marine Insurance
At Merrimac Marine, we are dedicated to providing insurance for the marine industry to protect your clients' business and assets. For more information about our products and programs, contact our specialists today at (800) 681-1998.