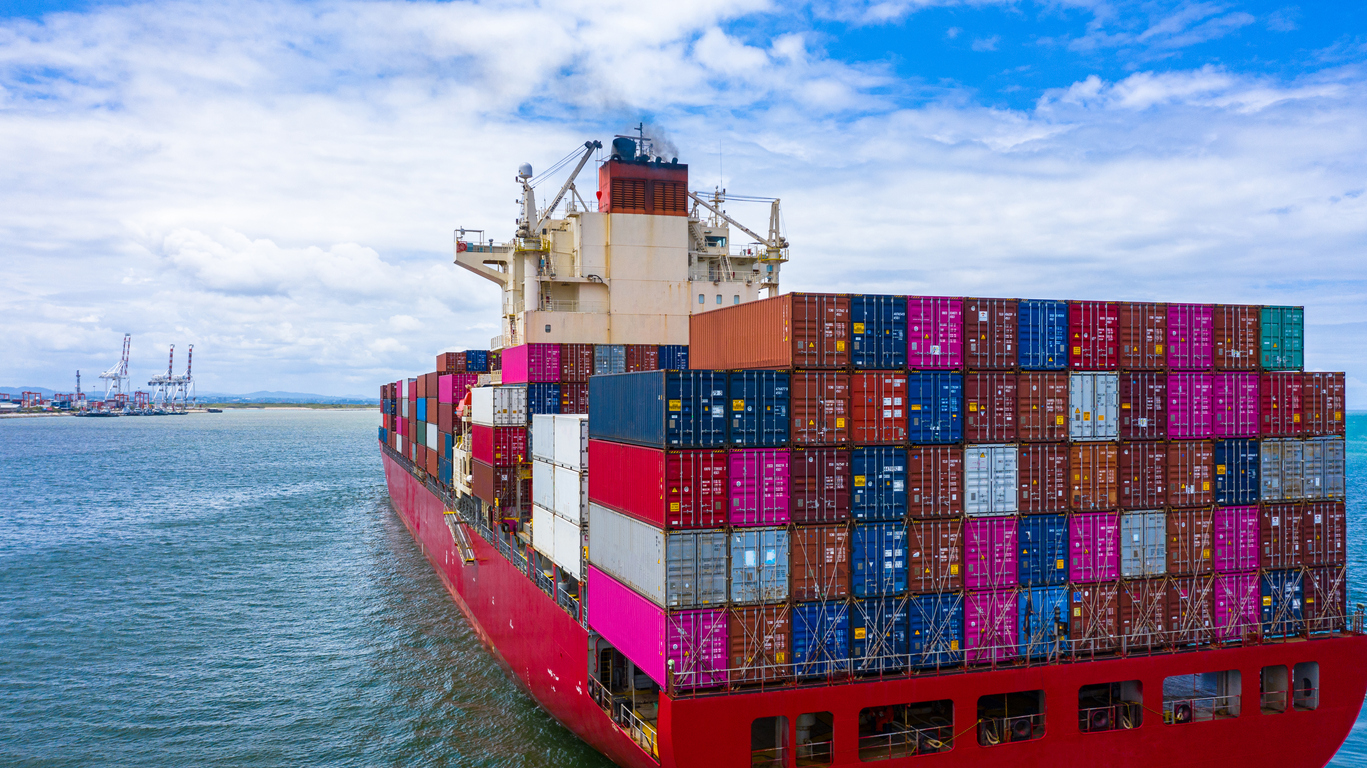 The cargo shipping industry faces myriad risks in daily operations. For those commercial shippers providing services between countries and navigating international waters, even more risks can be expected. International cargo shipments represent billions of dollars in value and millions of miles traveled annually. While commercial marine insurance is part of a more comprehensive risk management strategy for commercial shipping interests, shippers must have a full understanding of the most significant risks associated with international cargo shipping. Here is a guide to these risks, giving you the information to better manage your cargo shipping operations against exposures.
Six Prominent International Shipping Risks
For commercial shippers moving cargo between international ports, risks can interrupt business continuity and create substantial financial hurdles. These risks can also open up a broad range of liability issues. The six most prominent international shipping risks are:
Damage, decay, or loss of cargo.
Unforeseen shipping expenses, including storage, delays due to weather, and unexpected last-mile transportation costs.
Injuries or deaths of workers both at sea and in storage or port facilities.
Rising costs of consumer goods.
Supply chain interruptions in manufacturing, warehousing, and transportation to and from port facilities.
Rising commercial marine insurance costs, particularly in annual premiums.
Commercial cargo shippers are at the mercy of prevailing market conditions, not to mention weather and the logistical hurdles associated with shipping goods around the globe. There are many lesser risks that can interfere with efficient operations, but the above stand out as the most common and the most likely to cause severe liability exposures.
Managing Common International Shipping Risks
Armed with comprehensive commercial marine insurance policies that cover cargo, shipping vessels, and personnel, what else can shippers do to protect their interests against risks. There are many strategies for risk management in international shipping. Most rely on doing background research long before cargo is loaded aboard ships.
First is ensuring all required documentation is completed and accurate. International shipping requires an array of regulatory documents, including:
Bills of lading
Customs forms
Safety and health certifications
Certificates of origin
End User agreements
Import/export permits
Waybills and/or title documents
Import/export tax documents
Faced with the confusion of assembling and preparing reams of documents for each shipment, shipping managers must take the steps needed to make sure these documents are complete, accurate, and available for review by regulatory officials.
Contracts between shippers and manufacturers also play a significant role in international shipping operations. Managers must be sure that all contracts are clear and fully spell out the terms of delivery or sale of products being shipped. In some cases, third-party transportation or freight forwarder contracts are required. All parties in the contract must fully understand contractual obligations and rights before shipping takes place.
Communication between stakeholders is a critical aspect of every business operation. In commercial shipping, clear communication channels between parties can be made even more complicated by timezones and the international date line. Communication is a vital risk management strategy and must consider all parties, including:
Manufacturers
Freight forwarders
Importer/exporter operations
Port facilities
Insurance carriers
Emergency responders
Storage/warehousing operations
Failure to maintain great communication between stakeholders can create significant issues such as lost or damaged cargo, shipping delays, or loss of commercial marine insurance coverage. Of course, these issues can also result in non-payment under contracts, especially if cargo is delayed, damaged, or lost in transit.
With international piracy on the rise, cargo shippers must address security as part of risk management. Cargo can be intercepted by criminals at any point between production center and final destination. Security encompasses all parts of the cargo shipping operation, from securing warehouses and ports to limiting access to shipping manifests and documentation. Thorough background checks of both new employees and new contractors is a must to protect against crime. Electronic monitoring of warehouse and port facilities adds that extra bit of security; investment in remote security systems is more than outweighed by the expenses associated with criminality or cargo loss.
Finally, it is financially sound for international cargo shippers to ensure that their commercial marine insurance policies are up to date and accurately reflect the risk exposures shippers experience. A specialized commercial cargo insurer will be able to provide information on coverage types and limitations and recommend additional insurance products and services to further protect valuable cargo at any point along its international journey.
About Merrimac Marine Insurance
At Merrimac Marine, we are dedicated to providing insurance for the marine industry to protect your clients' business and assets. For more information about our products and programs, contact our specialists today at (800) 681-1998.