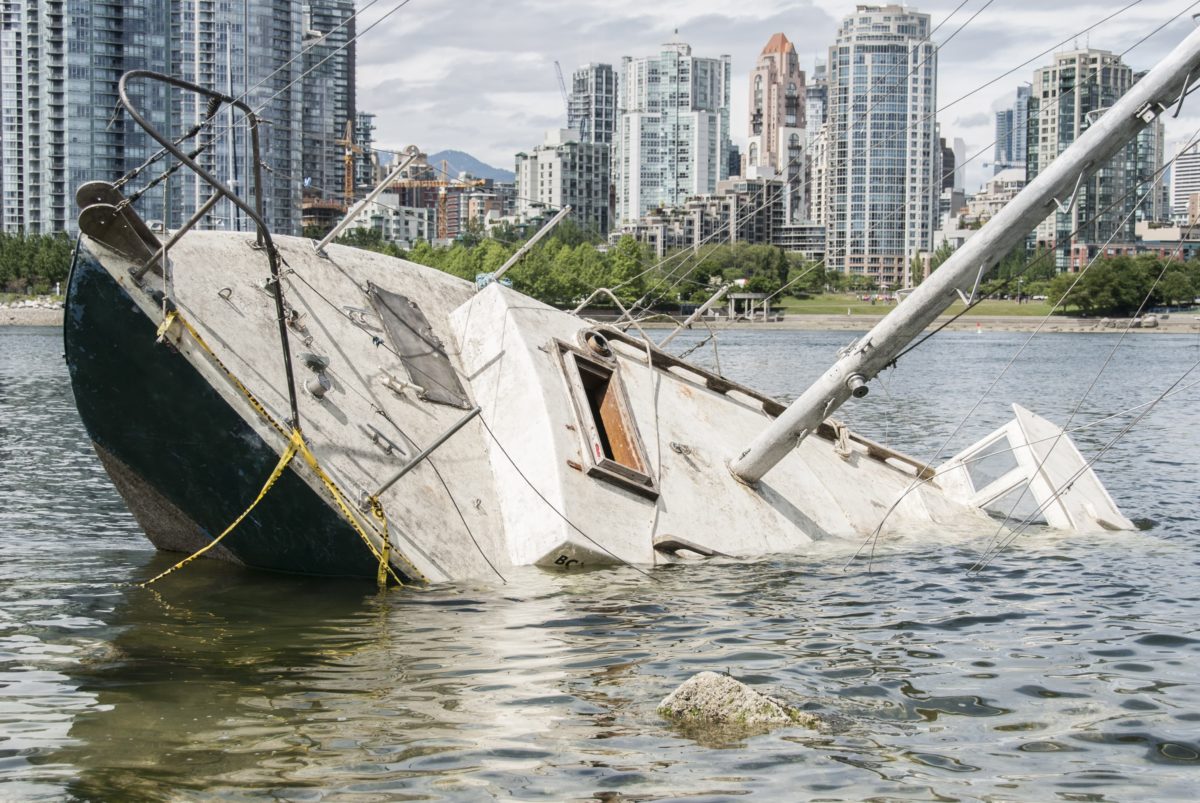 When offering recreational marine insurance, it's important to communicate to your clients that there will always be some type of exclusions on the policy. As boat owners, they understandably would like to understand what is and what isn't covered.
Boat insurance covers policyholders in the event of loss or damage to the boat. While they're covered for a multitude of issues, which include collision damage, property damage liability, bodily injury liability, comprehensive and more, there are going to be some things not covered under the policy. Check out this list of key boat insurance exclusions, and make sure that you can thoroughly communicate these to your clients and address any concerns they may have.
Wear and Tear
Once you buy the boat, you're responsible for it. While it might seem like it's all recreational marine fun and games, it also means that you have to care for your purchased asset. That means upkeeping the boat for as long as you have it. If something happens that is the fault of simple wear and tear on your boat, then your insurance policy may not cover you.
Gradual Deterioration
If something happens as a result of gradual deterioration, then your insurance policy may not be required to cover you. It's important to check you policy to make sure you see what it does cover.
Weathering
Like wear and tear or gradual deterioration, weathering is another key boat insurance exclusion that you need to be aware of when insuring your boat. That means that your boat might not be covered in the event of long term weather damage.
Mold
Mold can be a nuisance and a big boat exclusion that you might have to deal with in the future. While mold might come with the territory, it's important to make sure to keep your boat clean to prevent any mold outbreaks.
Physical Damage Exclusions
Physical damage exclusions vary from policy to policy, so make sure you always read the fine print. Compare policies and make sure you're free of any surprises later.
Machinery Damage Exclusions
Some machinery damage exclusions may be on your policy. Some policies have them, while some do not. That means if your machinery is damaged, your policy might not cover you.
Other Insects, Animals and Marine Life
It's important to stay covered against marine life, animals and insects, which can actually damage your boat. For example, if your boat hull gets hit by a certain type of mussels, you might not have coverage.
Defective Items
There's also exclusions on defective items, meaning that if something on your boat doesn't work or there's damaged caused to your boat because of a defective item, you might not be covered by your insurance to get it fixed.
Spouses and Children
Earlier this year, a Minnesota woman lost her lower left leg in a boating accident, and found that she was excluded from her husband's watercraft liability policy under a "family exclusion". These coverage exclusions are near-universal in Minnesota state boat liability policies, and policies that do cover family members typically have coverage limits and do not cover non-medical costs. 
Many boat owners have spouses, children, family members, or friends that they might like to take out on their vessel, and they may just assume that relatives or other passengers are automatically covered under their insurance policy. This is a crucial aspect to communicate to them.

About Merrimac Marine Insurance
At Merrimac Marine, we are dedicated to providing insurance for the marine industry to protect your clients' business and assets. For more information about our products and programs, contact our specialists today at (800) 681-1998.