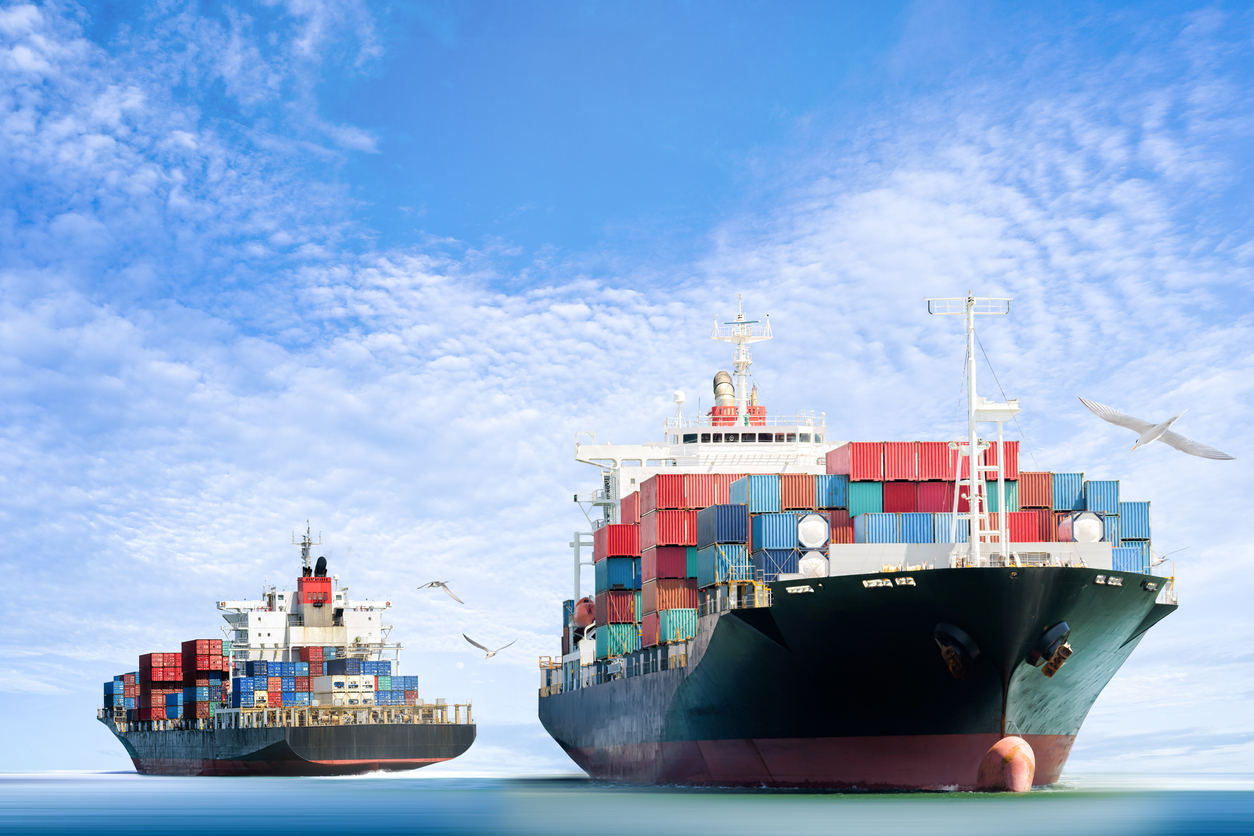 The demand for cargo ships has increased considerably in recent years. With over 90% of the world's trade being transported by sea, it is important to have a safe and efficient way to manage these vessels.
As an insurance agent, you are responsible for helping your clients avoid potential risks that could occur during their voyage. This not only helps protect their investments but also prevents loss of life. Below, we go over some of these risks and tips to help you ensure your clients' safety.
Risks cargo ships commonly face
Like any other mode of transportation, cargo ships are vulnerable to many risks. These include:
Collisions with other vessels
Grounding
Fire or explosion
Flooding
To safeguard against these risks, cargo ship owners should get commercial marine insurance. If their vessel is involved in any of the incidents mentioned above, insurance will protect them from possible financial losses they may otherwise incur.
Commercial marine insurance is actually a legal requirement for operating commercial vessels in many countries. This type of insurance can be quite complex, so working with an insurance agent who has experience in this particular field is advisable.
Operational safety measures for cargo ships
Aside from getting insurance, cargo ship owners should also implement operational safety measures to avoid accidents and minimize damage. These include:
Observing speed limits
Surprising as it may seem, one of the most common causes of maritime accidents is over-speeding. This is a common reason for collisions, as vessels are more likely to be involved in an accident when one or both of them travel at high speeds.
Cargo ship owners should observe the speed limit set by their country's maritime laws to prevent these incidents. Even though you are on a strict schedule, it is necessary to follow these rules to avoid costly and life-threatening accidents.
Maintaining a safe distance from other vessels
Another important safety measure that cargo ship owners should implement is maintaining a safe distance from other vessels. This helps prevent collisions and enables them to maneuver the ship out of harm's way if necessary. Being aware of the other boats around you and their movements is also important. It is also advisable to monitor your radar continually and watch for potential hazards.
Checking the weather forecast periodically
Always make sure to check the weather forecast before setting sail. This is important as bad weather can quickly turn into a dangerous situation. If a cargo ship is caught in a storm, it could be at risk of capsizing.
Some of the things you should look out for include:
High winds
Heavy rain or snow
Rough seas
If the weather forecast predicts any of these conditions, it is best to delay your voyage or take a different route. You can better prepare your vessel and crew by knowing what to expect.
Keeping the ship's systems updated
Many cargo ship owners make the common mistake of neglecting to update their ship's systems. This includes the vessel's navigation, communications, and safety equipment. This is not only a legal requirement in most countries, but it is also crucial for safety.
If your radar system is not working properly, you may not be able to avoid collisions. Similarly, if your communication system fails, you will not be able to call for help in the event of an accident.
To guarantee that your systems are up to date, check and maintain them regularly. You should also keep a spare set of equipment on board for emergencies.
Educating and training employees
Everyone onboard, from the captain to the crew, should know the basics of maritime safety. The crew must have a solid understanding of how the vessel's systems and equipment work and what to do in the event of an accident.
Employees should also be aware of the dangers they may face while working on a cargo ship. Fire outbreaks, grounding, and flooding are just some of the risks they should be prepared for. Cargo ship owners who take the time to educate their employees are more likely to avoid accidents and keep their crew safe.
Conclusion
Adhering to these safety measures and preparing for the worst will help your clients minimize the risk of accidents and protect their vessels. Remember, it is always better to be safe than sorry when maritime safety is concerned.
About Merrimac Marine Insurance
At Merrimac Marine, we are dedicated to providing insurance for the marine industry to protect your clients' business and assets. For more information about our products and programs, contact our specialists today at (800) 681-1998.