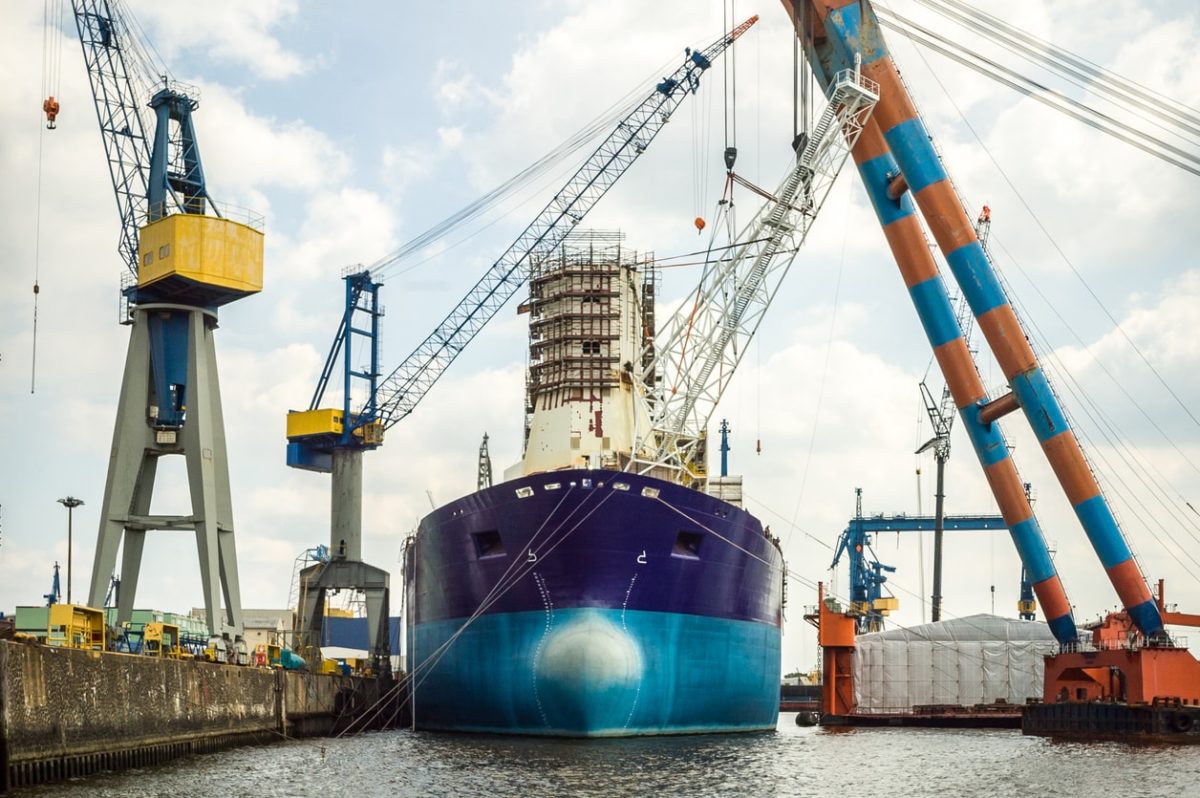 Following the guidelines set by the Occupational Safety & Health Administration is an incredibly important step for ship repairers to take that ensures nothing bad happens on the job. There was 5,147 worker fatalities in 2017; amounting to an average of 99 a week or 14 deaths a day, according to OSHA. When working in a shipyard, there are special risks and exposures that your client has to deal with. They can fall, get hit by an object, get electrocuted or even caught in between something. The catastrophes that can happen are often endless.
But OSHA works hard to combat against workplace accidents, particularly in the maritime industry. When running a shipyard, one must be aware of OSHA guidelines. If your client wants some information on the requirements for shipyards, this blog has you covered.
Shipyard "Tool Bag" Directive
This directive consolidates OSHA shipyard employment (ship repair, shipbuilding, shipbreaking) information into a single source. Naming over 100 electronic links that provide easy access to references, eTools, publications and whatever else that assists with training or enforcement efforts. If an employee needs to know anything in general about the industry, this is how they'll be able to find it. Visit www.osha.gov for more information.
Shipyard Fatality Videos I & II
Because of the shipyard employment industry, videos were developed to help depict fatal shipyard incidents. These videos were actually based off of real case files. Each video has eight accidents that were recreated through a computer-generated system. The video breaks down the accidents how what can be done to prevent them. Both videos can be found on the OSHA website.
Abrasive Blasting Hazards in Shipyard Employment
This document is meant to alert shipyard workers about abrasive blasting hazards and what  can be done to reduce those hazards for good. The document focuses heavily on air contaminants because they are one of the biggest hazards during a blast. The regulations and methods that one can follow to make this as smooth of a process as possible.
OSHA's OTI Course #2090
The OSHA Training Institute in Arlington Heights, IL provides a comprehensive course that has basic training and advanced safety techniques for those in the shipyard industry. The course services federal and state compliance officers; state consultants; other federal agency personnel; and private sector employers, employees and their representatives. The OSHA website has everything essential for this one-week course.
Shipyard Employment eTools
OSHA created eTools as a resource for ship repair, shipbuilding, shipbreaking and barge cleaning activities according to the proper safety and health codes. These tools can be found through the OSHA website, with the Shipyard "Tool Bag" Directive.
Once your client has gone through all of these initiatives, they can focus on making sure their ship repairers insurance program is the right one.
About Merrimac Marine Insurance
At Merrimac Marine, we are dedicated to providing insurance for the marine industry to protect your clients' business and assets. For more information about our products and programs, contact our specialists today at (800) 681-1998.