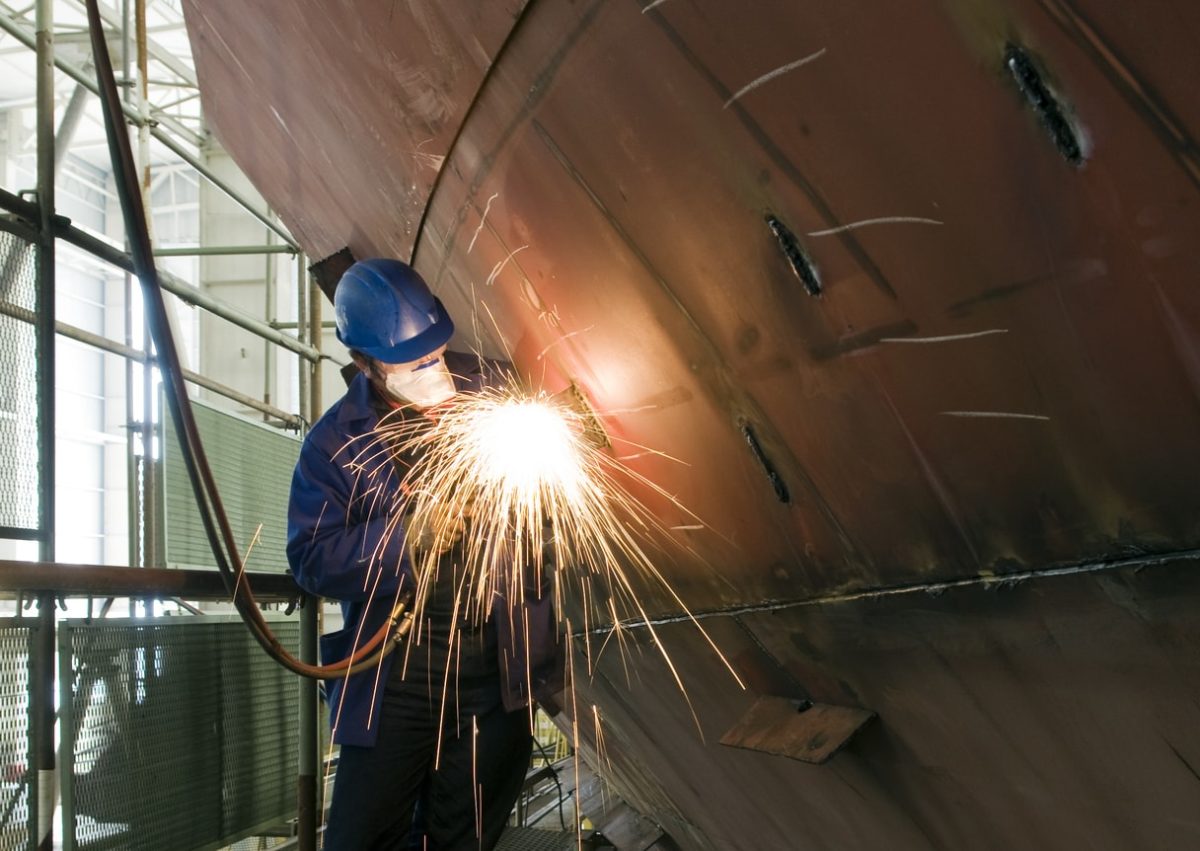 OSHA's Tips for Fire Protection in Shipyards
Every 24 seconds, a fire department across the United States responds to some sort of fire, according to the National Fire Protection Association. While it's unclear how many of those are exactly shipyard fires, the fact that there were almost 500,000 structure fires in 2017 alone should be enough for any insurance agent to convince their client that going for a ship repairers insurance program is the best avenue for them.
How can a shipyard be completely ready for when a fire hits? Just because you're surrounded by water doesn't mean there's an easy way out. Because of the simple fact that most marine equipment, including ships, runs on flammable material, thinking about fire protection in shipyards is a given.
Sure, preparing for a fire always helps. But it's also good to be ready for when adversities happen. While having fire extinguishers can help, they will not solve every problem that a fire in a shipyard brings. The Occupational Safety and Health Administration (OSHA) released some crucial tips that help tackle the issue of shipyard fires. Here's a review of their tips below.
Always Have a Fire Safety Plan in Place
Employee safety always comes first. Everything else can be replaced. Having a fire safety plan in place means that there are regulations in place to help workers combat and escape a shipyard fire when necessary. Your client's ship repairers insurance program should address these certain points while pushing the importance of every employee being properly trained for this type of incident:
Identification of significant fire hazards

Procedures for recognizing and reporting unsafe conditions

Alarm procedures

Procedures for notifying employees of a fire emergency

Procedures for notifying fire response organizations of a fire emergency

Procedures for evacuation

Procedures to account for all employees after an evacuation

Names, job titles, or departments of individuals who can be contacted for further information about the plan
Workers Need to Take Precautions For Hot Work
When you're riveting, welding, burning or doing some other type of hot work on a shipyard, it's important that workers take the proper precautions to keep themselves safe while working in these conditions. Molten metal and oxygen can quickly start a fire. That's why it's so imperative as a worker to be vigilant on the job. Some precautions that can be taken include:
Ensuring designated working areas are completely free of anything that can cause a sudden fire.

Gas lines are properly maintained and disconnected when no longer needed.

Working areas and non-working areas are properly defined.
Always Have a Fire Watch While Working
There should always be one designated person that looks out for any danger. In this case, they would be called a fire watch. Their job is incredibly important: bothering a fire watch while they are working can be highly detrimental.
Other ways your client can protect their assets is through having a fire response plan in place, which helps while waiting for the fire department to arrive. There should be an internal, external and employee plan that helps keep every worker safe and minimizes any fire damage.
Having fire extinguishers in crucial hotspots can make the difference between life and death in some cases. When on a marina, it's good to check and see what their fire regulations are and what they can do to help protect your client.
Finally, the best way to keep everyone safe is through consistent and comprehensive training.
About Merrimac Marine Insurance
At Merrimac Marine, we are dedicated to providing insurance for the marine industry to protect your clients' business and assets. For more information about our products and programs, contact our specialists today at (800) 681-1998.