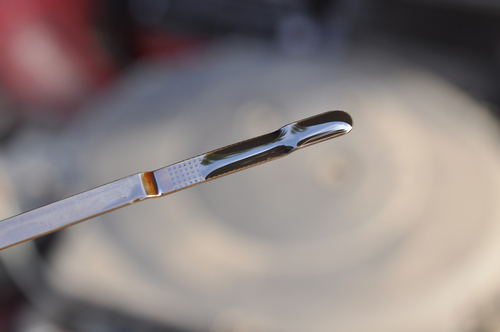 Preventing Oil Pan Corrosion
Boating is a labor of love. As most boat owners can agree, there are a lot of care costs to consider when determining if boat ownership is right for you. While the major costs such as storage and maintenance are considered, the little things can often go unnoticed. Even the most experienced boaters can face oil pan corrosion, which is why we have comprised this simple how-to list to prevent it from occurring in the first place. Before reading on, be sure to protect your investment with a custom-tailored Recreational Boat Insurance Program to offset the costs of maintenance and repair should you need it.

Check the dipstick.
As the first line of defense against oil pan corrosion, boat owners should become familiar with their vessel's oil dipstick. Some tubes are sealed with O-rings, but until that seal is broken, the oil will remain higher up in the tube rather than in the oil pan itself. Pull the dipstick out, wipe it, and recheck the oil level by putting the dipstick back in.

Preventative measures.
Eyeball the bottom of the engine with an inspection mirror and a flashlight. If rust is present, "get at it" with sandpaper, wipe clean, and apply Rust-Oleum paint with a brush or a 2-inch paint roller, suggests Boating Magazine.

Replace the oil pans.
Once the oil pan depth reaches 10% metal thickness, it's time to replace them. Scrape off excess rust with a dull tool such as a screwdriver. If it gives way, you saved yourself from potential engine failure anyway.
If you decide to replace it with an aluminum version, they will be less likely to rust. However, they are more likely to corrode and are more difficult to paint than their metal counterparts, so choose wisely.
Also, keep an eye out for rainbows or milky colored oil as these are signs there's a leak somewhere. Remember, staying on top of these everyday issues can prolong the life of your boat.

About Merrimac Marine, LLC
At Merrimac Marine, LLC, we are committed to solving your clients' marine insurance needs. Our comprehensive coverage can be tailored to manage each unique risk exposure at a competitive rate. For more information on protecting your clients' needs, contact our knowledgeable specialists today at (407) 551-0174.