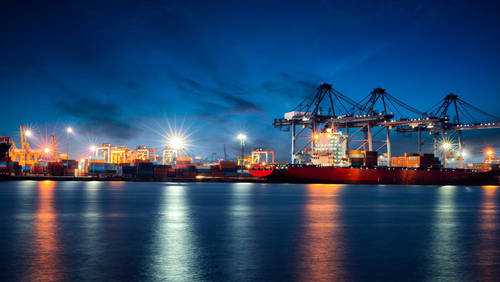 Promoting Occupational Safety in Shipyards
Shipyard workers are no strangers to occupational risks. The common risks they face can be dangerous- even fatal- if the proper precautions aren't taken. Therefore, your clients need to ensure they have the proper Commercial Marine Insurance Package and implement the following safety precautions to protect their employees.
Proper training- Regardless of what their duties include, all employees should be adequately trained on safety practices, how to operate machinery and equipment, and what to do in an emergency. Providing this knowledge will ensure everyone is on the same page and reduce accidents throughout the shipyard.
Precautionary safety measures- Protecting structures like railings, platforms and mid rails along with other shipyard safety measures should be ensured around the working space of employees, says Marine Insight. Bear in mind that the proper safety equipment and gear can prevent minor injuries from becoming major ones.
Team cooperation- While professional help should be sought in the event of an accident, it's critical for the surrounding workers to take care of the injured worker until help arrives. A team effort and cooperation will go a long way in reducing future accidents as well as mitigating existing ones.
Ample communication- Safety practices, updates to security measures, new protective gear requirements, etc. should be communicated by the management to all employees. Much like other industries, thorough communication is an efficient way to maintain standards and reduce confusion and the risk for accidents on shipyards.
At Merrimac Marine Insurance, LLC, we strive to protect your clients' shipyards and other commercial marine businesses. Our coverage, backed by years of expertise and excellence, seeks to provide a personalized experience for our clients. For more information on how our products can serve your clients, contact us today at (888) 344-1687.