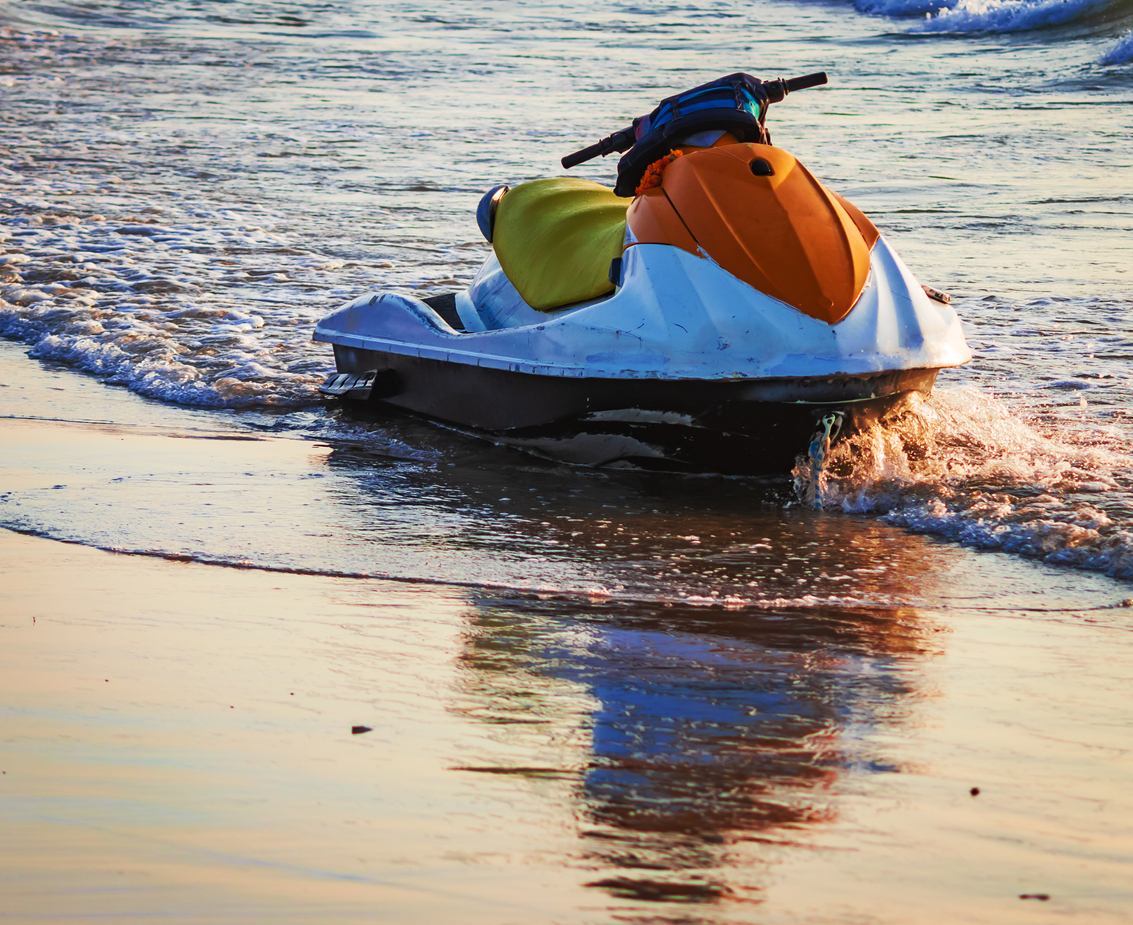 One of the very best ways to build a business is to have positive reviews. This applies to nearly every business type and industry; reviews help to build trust in potential customers and serve to represent a business in a positive light. In the highly-competitive industry of personal watercraft (PWC) rentals, reviews can make or break a business. Many rental operations struggle with the concept of reviews, including how to source them and what they mean for continued business growth. Here is a look at best practices for PWC rental businesses to foster and improve the customer review process.
The Benefits of Positive Reviews
Since online reviews first began to appear on the Web, marketing and business analysts have studied the power of these crucial brand-building components. Statistics compiled by these analysts point to significant benefits of online reviews – their impact cannot be overstated. Consider:
90% of consumers read online reviews before visiting a business.
88% of consumers trust online reviews in the same way as they do personal recommendations from friends or family members.
Businesses with excellent reviews generally see about a 30% improvement in customer spending habits than those with lackluster or poor reviews.
72% of online review readers will only take action – making a purchase or even visiting a business – if reviews are positive. By contrast, 86% of potential consumers will hesitate to purchase from businesses that have negative reviews.
One of the most popular online review sites is Yelp. In an internal study of consumer habits, Yelp found that a jump in ratings on the platform from four stars to five translates into a 5-9% increase in revenue, while a single negative review can have profound impacts on customer trust.
The Keys to Generating Positive Reviews for Your PWC Rental Business
It should go without saying that any business that provides an incredible experience to its customers has set the stage for great reviews. This is only part of the review-generating process, however, and PWC rental owners need to understand additional factors that influence positive reviews.
The very first factor is to eliminate surprises on the part of customers. When customers know what to expect and aren't confronted with confusion or unpleasantness, they are far more likely to take the time to leave a positive review. The goal here is to position the PWC rental operation in a positive light right from the beginning. Tips include:
Maintaining facilities (bathrooms, docks, offices) in tip-top condition as a means of creating a great first impression.
Providing clear photos and descriptions of the watercraft available for rent.
Providing comprehensive and transparent pricing on the website, including options and service fees. Customers who know what to expect in terms of payment tend to be more satisfied than those who discover hidden expenses.
Keeping rental watercraft and accessories in good repair and ensuring all safety features work as intended.
Offering details on parking, directions, recommended attire, and booking rentals goes a long way toward eliminating surprises. These details can be included directly on the rental website.
Another great option for PWC rental businesses to improve the chance of a positive review is to provide secure storage for customers' personal items. Alternatively, customers can be told to leave valuables on dry land. The loss of a phone or a treasured piece of jewelry on the water can negatively impact reviews; customers become preoccupied by the loss and are unlikely to have a positive, memorable experience as a result.
To make the customer experience as memorable as possible, PWC rental businesses can offer add-ons and options, including waterproof Bluetooth speakers, action cameras, and even drones. These devices help capture memories, and can be a great way of generating additional rental income. Some rental businesses have snacks and beverages for sale as well as sunscreen, anti-seasickness medications, and dry bags; these often-overlooked consumer items serve to enhance the overall rental experience.
Businesses of every type rely on local customers as well as visitors from other locations. PWC rental operations typically cater toward tourist markets, and may not put enough focus on local customers. These local customers also leave positive reviews, and that can influence out-of-town customers to take advantage of your rental services. To help generate reviews from locals, consider:
Offering special "locals only" rates on rentals.
Creating a rewards program for frequent renters — typically those who live in the area.
Hosting local events or "locals only" days on the water.
Managing Reviews: The Positives and Negatives
How a business owner handles reviews can influence customer perceptions of a business. No matter how hard we try, there will always be a customer who is dissatisfied by the PWC rental experience. These customers may leave unfavorable reviews, which can have a chilling effect on business growth. It is how reviews are responded to – positive OR negative – that can serve as a learning experience for business owners. Tips for managing reviews, regardless of their nature, include:
Acknowledging customers directly with responses. Even those customers who leave negative reviews deserve to have their concerns recognized and responded to.
Thanking those who leave comments – even those who may have had less-than-stellar experiences with your PWC rental business.
Monitoring reviews across platforms as a learning tool. Reviews can help business owners pinpoint deficiencies or unaddressed customer needs, and can use this input to improve services.
Reviews are the lifeblood of business growth. Creating an environment where customers will want to leave glowing reviews should be the goal of any business owner. By doing so, you are setting the stage for success in your PWC rental operation.
About Merrimac Marine Insurance
At Merrimac Marine, we are dedicated to providing insurance for the marine industry to protect your clients' business and assets. For more information about our products and programs, contact our specialists today at (800) 681-1998.