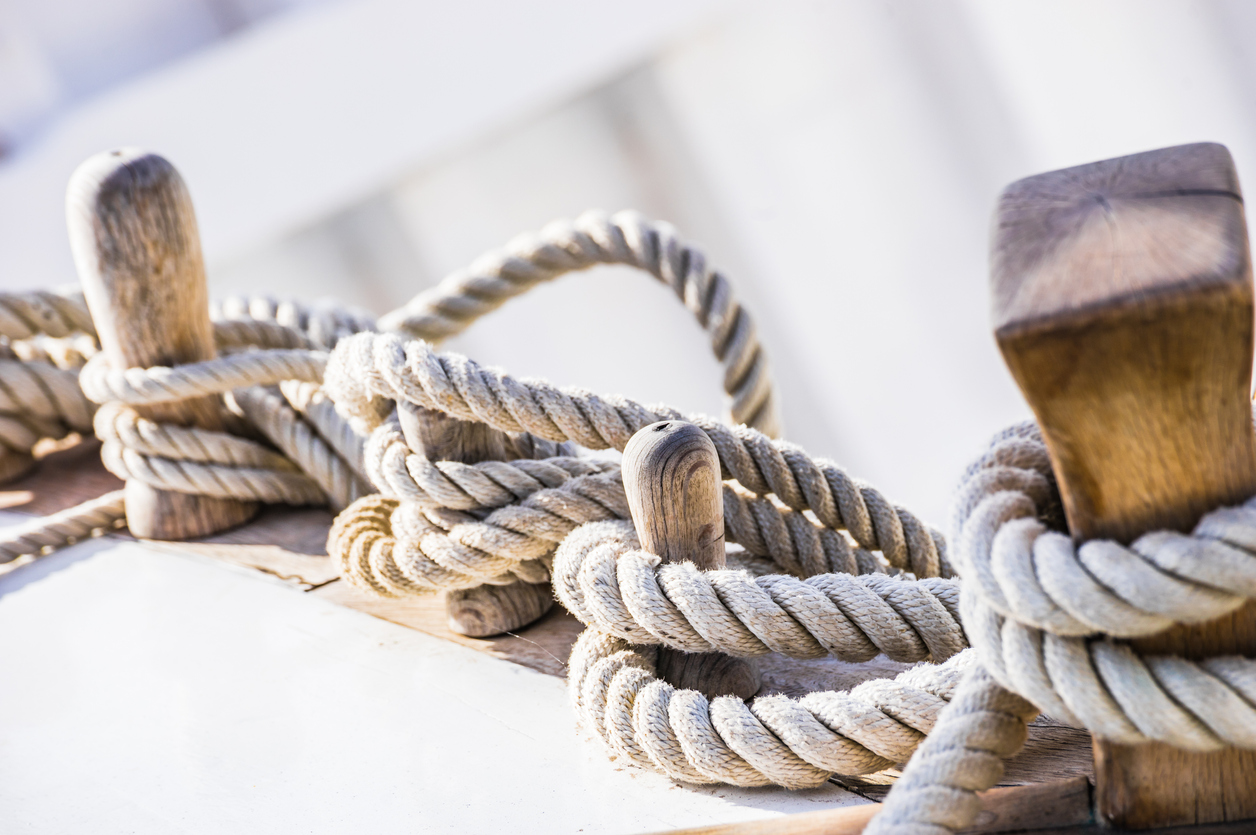 Proper Strap Down Techniques for Land Storage
With the Atlantic hurricane season in full swing, marina owners, boat owners, and boat dealerships alike face significant risks. Storm activity can damage or destroy vessels stored or moored, resulting in millions of dollars in losses in a single event. The potential for multiple storms in any given hurricane season increases the risk; for many boat owners, hurricane seasons represent a "when, not if" damage or loss exposure. As a means of supplementing the risk protections of boat dealership coverage and other forms of boaters' property insurance, hurricane preparation is key. In this guide, we will explore and strap down techniques to protect vessels from wind and water damage, ensuring that boats can survive nearly any weather encounter.
Devastating Boat Losses from Hurricanes
Coastal areas along the East and Gulf Coasts of the United States are home to thousands of watercrafts. From privately-owned vessels to commercial craft and boat dealership inventory, this fleet of vessels is worth billions of dollars. A single hurricane event can put boats in jeopardy, potentially causing untold damage or loss.
In a single hurricane season – in this case, the 2017 Atlantic hurricane season – over 63,000 boats were damaged or destroyed in the United States. Two named storms, Harvey and Irma, caused widespread destruction. In an article published in Insurance Journal that same year, the Boat Owners Association of the United States reported a combined dollar estimate of $655 million in boat losses. Vessel dealerships saw significant losses; boat dealership coverage recouped much of the financial loss, but dealers and boat owners alike must be proactive in protecting their watercraft from the devastation threatened by hurricane activity by using proper strap down techniques.
How to Strap Down Boats Against Hurricane Forces
At boat dealerships and at commercial marinas, not all vessels are moored. Many boats are stored on land using a variety of methods, including cradles or jack stands. Under normal weather conditions, these storage methods are entirely sufficient. When hurricanes threaten coastlines, however, wind and wave activity can put these stored vessels in peril.
To adequately protect vessels from shifting or toppling over in high winds, straps are often employed. Typically made of high-strength nylon or polyester, these straps serve to anchor stored vessels in place. Not all strap down techniques are alike, and the proper combination of strapping and anchoring is crucial in protecting valuable boat inventories. Best practices for strapping and anchoring boats include:
Using helical anchors embedded in the ground. These anchors are screwed into place; an attached eye allows ratchet straps to pass through them. In loose soils, helical anchors must be screwed or buried deeply to provide sufficient holding force.
Steel eyes can be secured in concrete or paving, such as found on boat dealership lots. These eyes remain in place throughout the year and can be used to secure vessels against wind and waves.
Concrete "runners" can be poured in loose soils and buried. Chains and steel eyes are embedded in the concrete at regular intervals to allow for nylon straps or lines to secure the vessels from shifting.
For marinas and boat dealerships without the ability to place in-ground anchors, concrete counterweights are often used. These monolithic weights are equipped with steel eyes to allow strapping or cables to secure vessels from shifting.
Many marinas and boat dealerships have discovered the benefits of placing stored vessels gunwale to gunwale, separated only by fenders or foam bumpers. The entire collection of boats is then strapped down. Dealerships across the country have used this method with great success.
The type of strap or line makes a huge difference in security. Nylon ratchet straps should be rated for a minimum of 20,000 pounds in breaking strength; the higher the breaking strength, the more resistant the strap is to becoming separated due to strain. Alternatively, steel cables equipped with turnbuckles may be employed instead of straps or lines.
Boat dealership coverage is the foundation of risk management for expensive inventories. With this valuable insurance protection, and with careful planning and preparation for hurricane activity, boat dealers and marina owners can help to protect vessels from damage or loss, no matter what nature has in store.
About Merrimac Marine Insurance
At Merrimac Marine, we are dedicated to providing insurance for the marine industry to protect your clients' business and assets. For more information about our products and programs, contact our specialists today at (800) 681-1998.