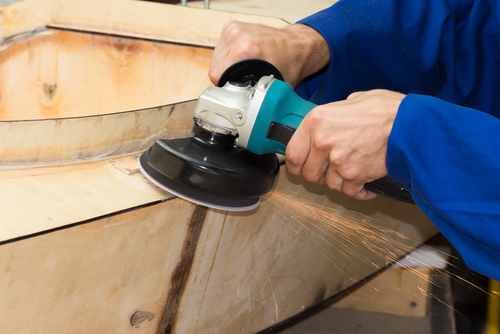 Resolving the Boating Industry Workforce Crisis
In our previous article, we examined the workforce crisis that is currently plaguing the boating industry. With a lack of professionals to do the necessary jobs and a miscommunication with education and job expectations, the boating industry is undergoing a position-filling predicament. Therefore, recruiting and retaining quality and experienced professionals is a way to mitigate this ongoing issue. As we explore how to accomplish this, protect your client's entire operation with a Marine Manufacturers Insurance Program.

Recruiting quality employees.
It's not enough for the industry to simply put an ad online and hope for the best. Instead, this industry is forced to be more proactive when it comes to scouting quality talent. While employee referral programs can be successful, the incentive for existing employees to refer a friend is usually more motivating than referring someone who is gainfully employed, extremely skilled, and open to a new opportunity.
Implement opportunistic hiring – Typically, employers don't start looking for help until someone quits. However, making room for a skilled worker, even if a position isn't readily available, is a characteristic that many successful marine manufacturers possess. Creating even a part-time position for someone can get their foot in the door and interested in the company.
Start at entry level – It's ideal to hire a skilled technician from the start, but with a lack of candidates to choose from, many industry professionals are training technicians from entry level positions.
Keep an open dialogue – Poaching an employee from a competitor might be a sensitive topic, but it doesn't have to be a malicious act. Keep the lines of communication open with other companies to give potential to a new employee when the time comes.
Retaining top employees.
Competitive pay will always top the list for retaining quality employees. However, work/life balance, training and job satisfaction are all critical factors for hanging on to skilled technicians.
"You'll always have a competitor who could pay them more and steal them away, but if we can understand that we're competitive, it's things like employee satisfaction, it's things like the culture and training and things like that that will contribute to the health of the workforce," MRAA President Matt Gruhn said. "We'll be able to keep them if we train them properly, if we create a better work environment."
About Merrimac Marine Insurance, LLC
At Merrimac Marine Insurance, LLC, we strive to protect your clients' shipyards and other commercial marine businesses. Our coverage, backed by years of expertise and excellence, seeks to provide a personalized experience for our clients. For more information on how our products can serve your clients, contact us today at (888) 344-1687.