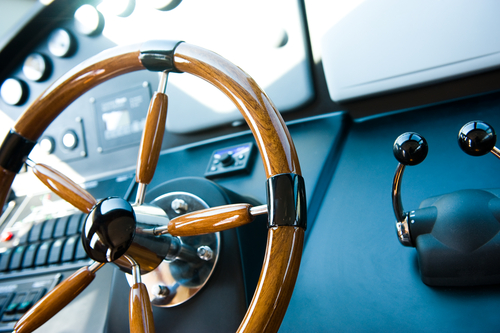 Boat ownership can be incredibly rewarding, both practically and emotionally. However, repairing and restoring a boat is a labor of love. Nevertheless, restoring a boat to its original glory can increase the resale value tremendously. In order to protect the investment, a Marine Surveyor Insurance Program is required for adequate protection while inspecting and providing refurbishment recommendations. Boat owners and buyers alike should consider the following tips before restoring or purchasing a watercraft.
Have the Boat Surveyed before Purchasing- A surveyor will be able to provide a plan of action for the restoration upon his or her inspection. Therefore, buyers can avoid purchasing a boat that has more problems than they wish to tackle.
The Smaller the Better- The bigger the boat, the more materials and costs it will require to properly restore. Macnaughton Group reminds purchasers than every item of rigging, deck hardware, or engine related machinery will be bigger and more expensive the larger the boat is. In addition, the crew will be much smaller on a slighter vessel, further decreasing costs.
Put Effort into Design- The more functional and attractive the boat is, the easier it will be to sell down the line should the purchasers choose to do so. This will increase the value of the completed boat and allow a heftier price to be charged upon selling. Experts recommend seeking out a naval architect to help with the project and to stay as close to the original design as possible.
Efficiency- While it may be costly, restoring an entire vessel all at once is the most efficient way of doing so. In addition to duplicated labor, cost inflation, and worker expenses being reduced, the time frame can also be decreased when completing it all at once.
Get Professional Results- While many amateur boaters purchase a fixer upper for the project alone, it is still possible to achieve professional results. Enlist the assistance of professionals whenever possible to consult design, materials, safety, functionality, etc. Purchasers should bear in mind that the goal is to restore original value, not to gut the vessel altogether. Therefore, a professional can help provide advice on restoring original beauty and improving resale value. Amateurs should take their time and do the job correctly.
At Merrimac Marine Insurance, LLC, we proudly serve the boater community. Our unique coverages seek to protect the professionals in this sector with quality and affordable policies. For more information about our operations, we invite you to contact our experts today at (888) 344-1687.