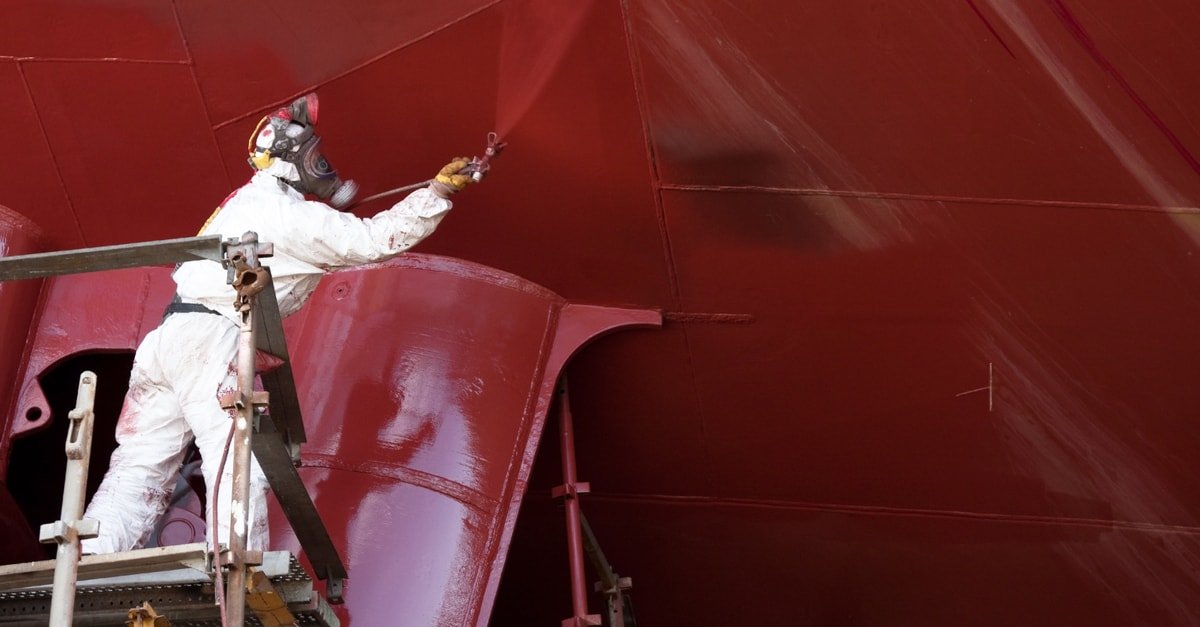 Ship Repair Liability: Painting & Antifouling Best Practices
Environmental Liabilities of Ship Repairs > Paint Pollution
In this series of posts, we've covered some of the major liabilities that ship repairers face. From environmental pollution to engine repair risks, there are a lot of factors to consider when it comes to safe and environmentally friendly ship repair practices. In this article, we'll discover the best practices to use when using antifouling paints on ship bottoms. All of these exposures and more are proof for why your clients need to carry Ship Repairer Insurance program.

What are antifouling paints?
According to the International Maritime Organization, anti-fouling paints are used to coat the bottoms of ships to prevent sea life such as algae and mollusks attaching themselves to the hull – thereby slowing down the ship and increasing fuel consumption. The new Convention defines "anti-fouling systems" as "a coating, paint, surface treatment, surface or device that is used on a ship to control or prevent attachment of unwanted organisms".

How do they pollute?
These antifouling systems slowly leach into the surrounding waters in order to kill barnacles and other pesky sea life that might attach to the hull of a boat. These systems contain chemicals that pollute the marinas and even cause disruption to the existing ecosystems.

Prevention.
The IMO states that effective date of 1 January 2003, all ships shall not apply or re-apply organotins compounds which act as biocides in anti-fouling systems, and by 1 January 2008 (effective date), ships either:
(a)  shall not bear such compounds on their hulls or external parts or surfaces; or
(b)  shall bear a coating that forms a barrier to such compounds leaching from the underlying non-compliant anti-fouling systems.

Compliance.
In order for your clients to do their part in preventing pollution, they can register their antifouling paint systems with the state to assure they are in compliance with the law. This will ensure the test methods used are not exceeding their allotted chemical and pollution levels.

About Merrimac Marine Insurance, LLC
At Merrimac Marine Insurance, LLC, we understand the broad scope of risks involved with operating a ship repair facility. We specialize in providing solutions for the marine industry to protect your clients' assets, property, and business. For more information about our offerings, contact us today at 888.344.1687.