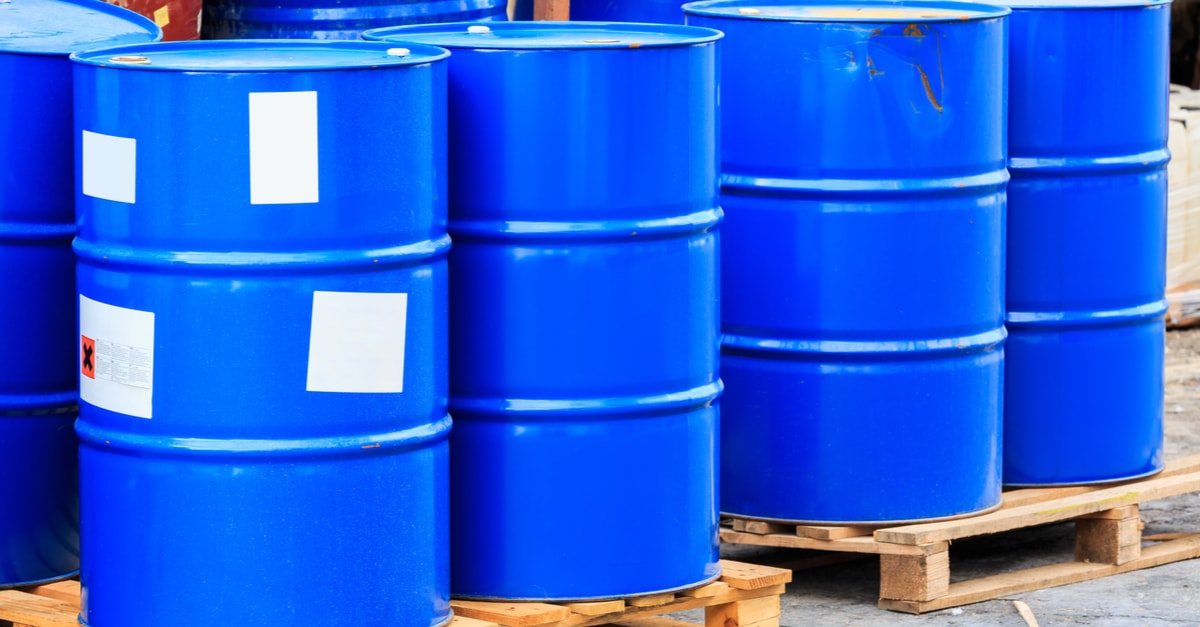 Ship Repairer Liability: Material Storage
Environmental Liabilities of Ship Repairs > Storing Chemicals
In this series of posts, we explored the many environmental liabilities that face ship repairers each day. From engine repair pollution to antifouling paints contaminating the surrounding ecosystems, these professionals face a wide array of risks. In this final installment, we'll take a closer look at how they can store these hazardous materials in a safe manner to prevent environmental pollution. To fully protect their operation, remind your clients that they need to carry a Ship Repairer Insurance program.

Label all materials.
Custom-made labels are required for all hazardous materials. Store compatible chemicals in the same area and incompatibles in a segregated location. If the materials are stored in any other container than the manufacturer's original one, the contents and the hazards must be placed on the label.

Common chemical hazards.
According to UC Berkeley, materials should always be segregated and stored according to their chemical family or hazard classification. Do not store chemicals alphabetically unless they are compatible! The most common hazard classes include:
Flammables/combustibles
Corrosive acids
Corrosive bases
Toxics
Highly toxics
Oxidizers
Compressed gases
Cryogens
Pyrophorics
Water reactives
Explosives
Storage tips.
The following practices should be implemented year-round at the ship repairer facility:
Clear hallways and walkways.
Keep entryways and doorways clear.
Keep fire extinguishers and emergency equipment handy.
Follow OSHA standards for inspection and cleanliness.
Keep storage areas confined to monitor and contain spills quickly.
Storage areas should be well-ventilated and well-lit.
All shelving units should be secure, labeled, level and clean.
Keep shelves away from direct sunlight or heat sources.
About Merrimac Marine Insurance, LLC
At Merrimac Marine Insurance, LLC, we understand the broad scope of risks involved with operating a ship repair facility. We specialize in providing solutions for the marine industry to protect your clients' assets, property, and business. For more information about our offerings, contact us today at 888.344.1687.