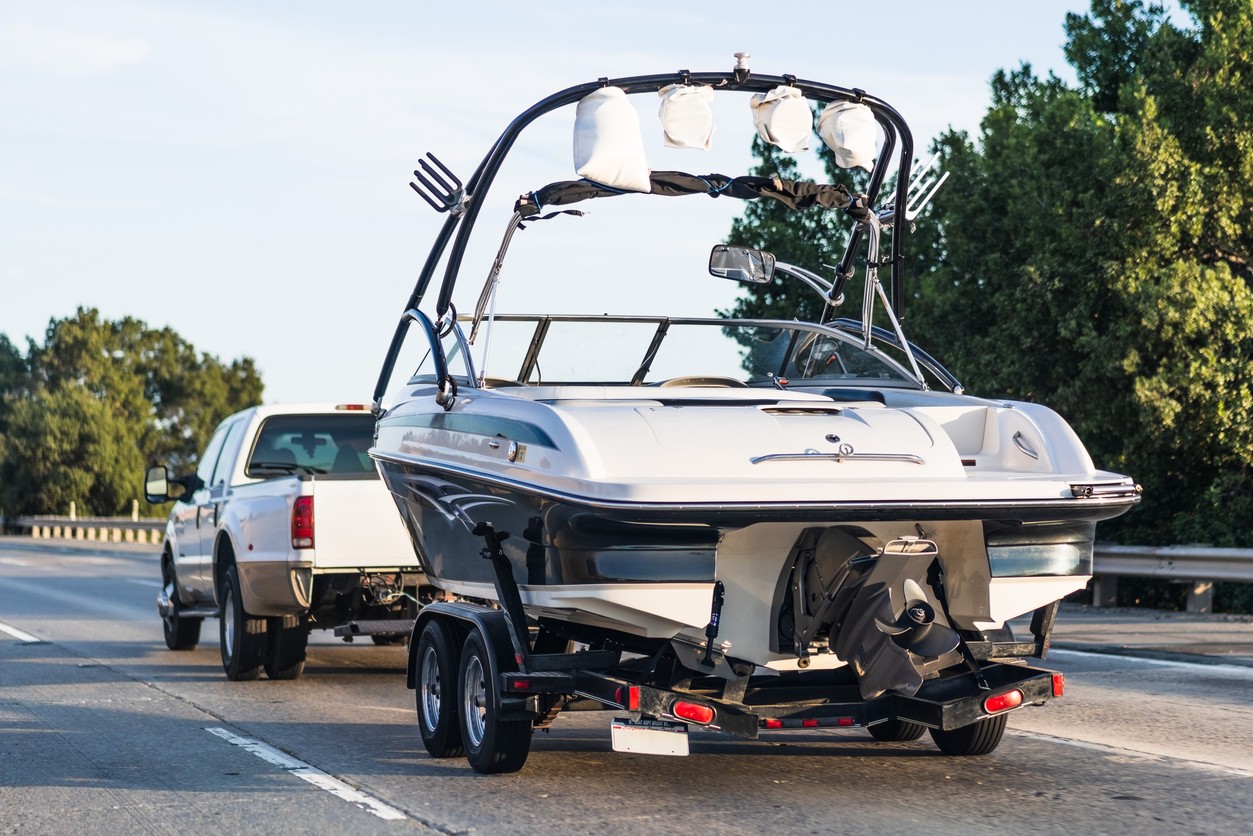 Boat ownership is already at an all-time high in North America, but the trend shows no sign of stopping. Data for 2021 shows that boat sales are already 9% higher than during the previous year. And by all indications, the increase in sales will go on well into 2022. This means that boat dealers can expect the upward swing to continue throughout the rest of the coming year.
What is the reason for this trend? Many factors contribute toward the upswing in boat sales, but many industry stakeholders agree that the COVID-19 has a lot to do with it. Given the necessity of social distancing and the isolation that many people feel, boating is seen as a safe and enjoyable activity.
This development has caused many boat dealers to rethink how they operate their business. With first-time buyers dominating the market, it is more important than ever to create a good first impression. And offering delivery services is one of the best ways to do that.
Of course, not all dealers have experience delivering boats to their customers. There is a lot to learn for those unfamiliar with the process and many factors to consider. If your clients are interested in ramping up their service offerings by including delivery, the following tips should be helpful.
Ensuring successful boat delivery
Delivering boats involves more than just packing them and arranging for a transport service to pick them up. To ensure a successful transaction and ensure full customer satisfaction, your clients should perform the following steps:
Ensure that the vessel is in optimum condition. Inspecting the boat prior to shipment will ensure that it is in the exact condition agreed upon by the buyer and seller. A thorough pre-inspection will help prevent disputes arising from damage that may occur during transport. It is especially important to check for cracked or scratched fiberglass, hull damage, and cracks in the windshield.
Ensure adequate clearance for deliveries. Loading docks should have a minimum clearance of 14 feet. This will help prevent damage to the vessel or surrounding structures or wires and ensures a smooth delivery. If your client's marina doesn't have a suitable loading dock, it may be necessary to book another port for deliveries.
Secure all loose fixtures and accessories. Many things could go wrong if fixtures and accessories are left unfastened during delivery. Everything that could fly off, roll, or slide around should be fastened securely while the boat is prepared before transport.
Drain water and fuel tanks. It is generally best to drain the water and fuel tanks completely before having the vessel transported. This will help reduce the risk of water damage and accidents resulting from igniting fuel.
That being said, some buyers will want some fuel left in the tank. Make sure your client discusses this with the buyer before transport.
Disconnect the batteries. It is advisable to disconnect all onboard batteries before shipping out the vessel to prevent accidental ignition and discharge. All cables that connect to the batteries should be fastened down and stored securely, ideally away from the unit.
Document the vessel's appearance and condition. Finally, your client should thoroughly document the ship's appearance and state with photos or videos. This could prevent any disputes arising from transport-related damage. Plus, it has the added benefit of reassuring buyers.
Streamlining the boat delivery process
Admittedly, boat delivery adds another layer of complexity to transactions. But it is a necessary part of ensuring customer satisfaction and helps build repeat business.
The good news is that your clients can streamline and automate the process using marine/dealer software. The best examples combine Customer Relationship Management (CRM) with Sales and Service Management features geared toward boat and major unit sales. These features make it easy to perform tasks such as creating work orders based on templates, putting together a delivery checklist, and ensuring the successful completion of every step of the transaction.
Management software helps ensure that each transaction is carried out according to a specific process. This reduces the margin of error considerably and makes it easy for sales or services managers to approve work orders after completion.
Furthermore, dealer management software allows your client to expand their market to accommodate international customers easily. By utilizing these systems, boat dealers can process their merchandise safely and securely with minimal risk to their investment.
About Merrimac Marine Insurance
At Merrimac Marine, we are dedicated to providing insurance for the marine industry to protect your clients' business and assets. For more information about our products and programs, contact our specialists today at (800) 681-1998.